Celesta Babb knows exactly what she's been called to do as an Alaska pastor: build relationships. Introducing small native communities to an unfamiliar faith isn't easy, but she's committed, determined and making headway.
Kindness and compassion waft from Jill Cornforth in calming waves. You'd never know it was from her own feelings of hopelessness and discouragement that she built a thriving center of service to her community.
All Kebrina Vinglas has ever sought to do is follow where God leads, and though sometimes her journey has surprised her, she has never hesitated — even when it meant walking away from her career to volunteer full time.
Kara Johnsson welcomes conversation and talks easily with strangers. Moving frequently as a child taught her this skill, and it also taught her what it's like to be left on the outside, a pain she has dedicated her life to alleviating for others.
Natashia McVay knows college students are flexing their muscles as independent adults finding their faith footing. As pastor of a rural Idaho church, she makes herself available to local students as both guide and fellow traveler.
La-Dana Manhertz-Smith has a gift for creating spaces where asking for help is normalized and authenticity is key, providing tools to empower Auburn Adventist Academy's young people to become their best selves.
The women you are about to meet live in different states and serve different populations in very different ways — policymaking, marketing, soup nights and ski trips, food pantry work, church-building, mental health education — but at the heart of it all, they have the most important thing in common: Spirit-led ministry.
Alaska Conference
Celesta Babb: Putting in the Work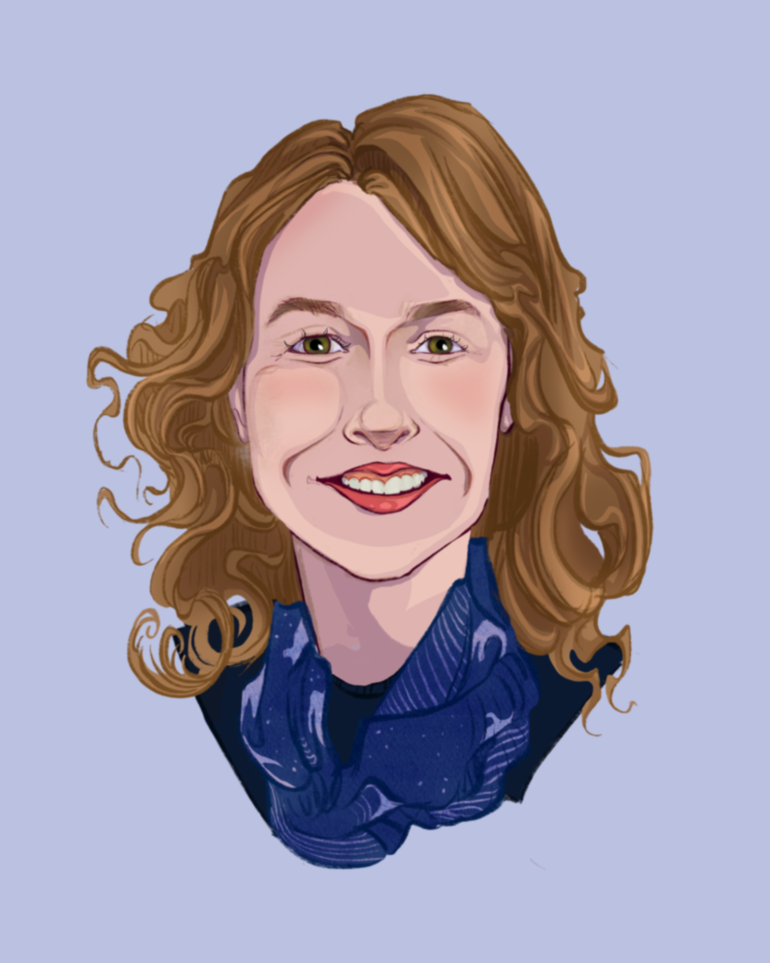 Utqiagvik Church in Alaska is the northernmost Adventist church in the world. Though Adventists have been present in this small native village for over three decades, other denominations have been there longer, and Adventism is not very well known.
Celesta Babb, pastor of the Utqiagvik, North Pole and Delta Junction churches, has worked with her churches to expand local understanding and awareness of who Adventists are. For Utqiagvik Church, this included acquiring an actual church building, no small feat in an area where property is almost never for sale.
Delta Junction Church started Ministry Sabbath, a monthly event where members walk through the community, engaging with their neighbors, giving away baked treats or flowers and offering to pray with those they meet.
Another of Babb's churches also began hosting Blue Christmas events, an opportunity for the community to come together and share their grief over those lost during the year and ask for God's healing in a season when losses are particularly keen.
"This focus is not about converting the community," Babb clarified, "it's about following Christ's method of showing care."
Even before Babb arrived, church members had begun developing friendships and were getting to know the people of the community, laying the groundwork for introducing them to Christ and the church. This active engagement is key.
"How are we going to minister to our community if we're not in it?" Babb said. "It's hard work, yes, but every time I second guess or doubt our efforts, God clarifies and reinstates the peace. We're on the right path as long as we're following Him, and I look forward to seeing where He takes these churches next."
Idaho Conference
Jill Cornforth: Meeting the Needs of the People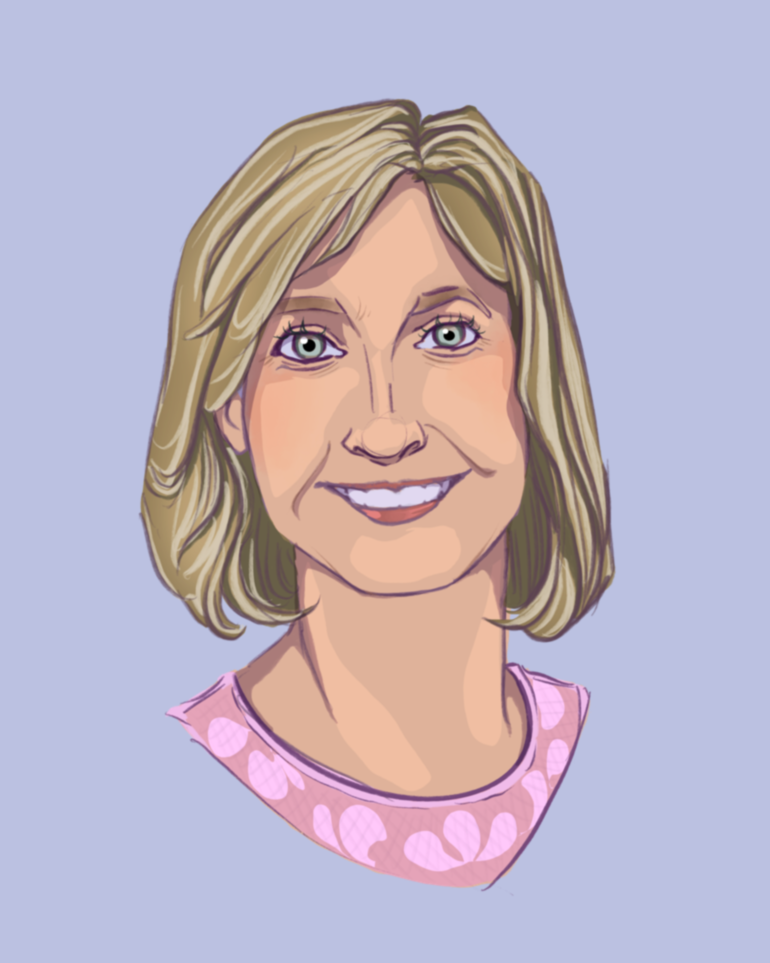 One day during the COVID-19 pandemic, Jill Cornforth, Cloverdale Church member in Boise, Idaho, helped a church member carry items to their car. When they opened the trunk, she noticed a large box of food from a local food pantry.
"I had no idea we had food insecurity in our own church," Cornforth remembered. "This weighed on me heavily."
After some research, Cornforth discovered Cloverdale Church's location was in the middle of a food desert. She launched into action, rallying fellow church volunteers to open what was, at the time, the only operating food pantry and thrift store, which remains thriving today.
This spring, the church hopes to open the doors to their new community center, which will not only house the shop and pantry, but also a large kitchen, meeting rooms and a set of bathrooms with showers. They've dubbed the 11,000-square-foot building HUB 365. They hope to soon start a meal program, health classes, health screenings, cooking classes and after-school tutoring.
"We don't know what the community needs are going to be," Cornforth said, "but God helped us come up with this building plan, so we trust He knows."
Cornforth points out that she and other Cloverdale Church members were not immune to the feelings of depression, anxiety and hopelessness that accompanied the pandemic.
"This ministry has truly saved us," said Cornforth. "It gave us purpose in such a dark time. We are called to serve our fellow humans, and in doing that, we are transformed, as well."
Montana Conference
Kebrina Vinglas: Filling the Gaps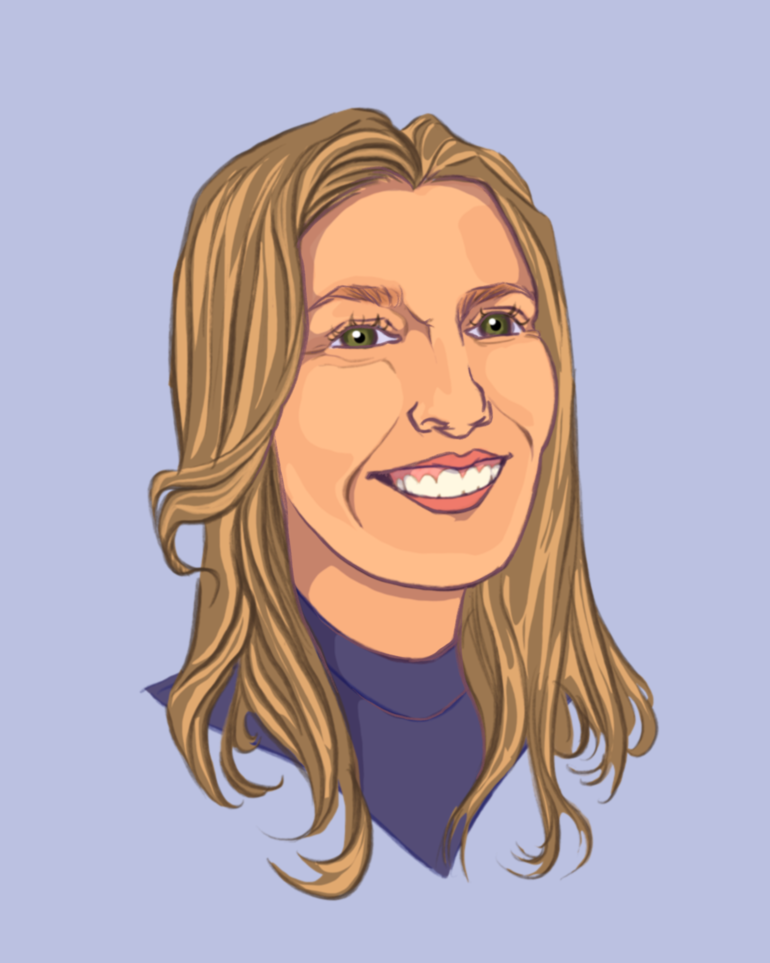 As a board member at Mount Ellis Academy, Kebrina Vinglas knew the school staff and faculty were "a stellar group of individuals who are incredibly like-minded in their sense of purpose and ministry." She also knew there just simply weren't enough of them, and she wanted to help.
"I remember thinking, 'If this is what the Lord wants, someone will ask me to help,'" she said. "I finally realized I had to be the one to speak up."
After much discussion and prayer, Vinglas and her husband decided she could volunteer 20 hours per week at the school. After approaching the principal, right away she was given a list of development projects needing followup, and it didn't take long for her to realize there was far more work to be done.
In February 2020, Vinglas quit her physical therapy career of 21 years and became a full time volunteer staff member at the academy. She put together a group of teachers and staff who met weekly to brainstorm marketing ideas and took a more active role in the marketing and development efforts of the school.
"It took a lot of faith to walk this path," Vinglas admited, "but I truly believe this is exactly what I need to be doing, when I need to be doing it."
Last year, the academy board voted to fully fund the position, and, as of July 2022, Vinglas is officially serving as the paid director for development and alumni relations at MEA.
"Anything that happens here is not a result of anything I have done, but what God has done through my prayers and willingness to follow His leading in my life," she said. "Having the opportunity to participate in part of God's greater plan for the academy and future generations is incredibly humbling, and, I feel, one of the greatest things I could possibly do."
Oregon Conference
Kara Johnsson: Making Space at the Table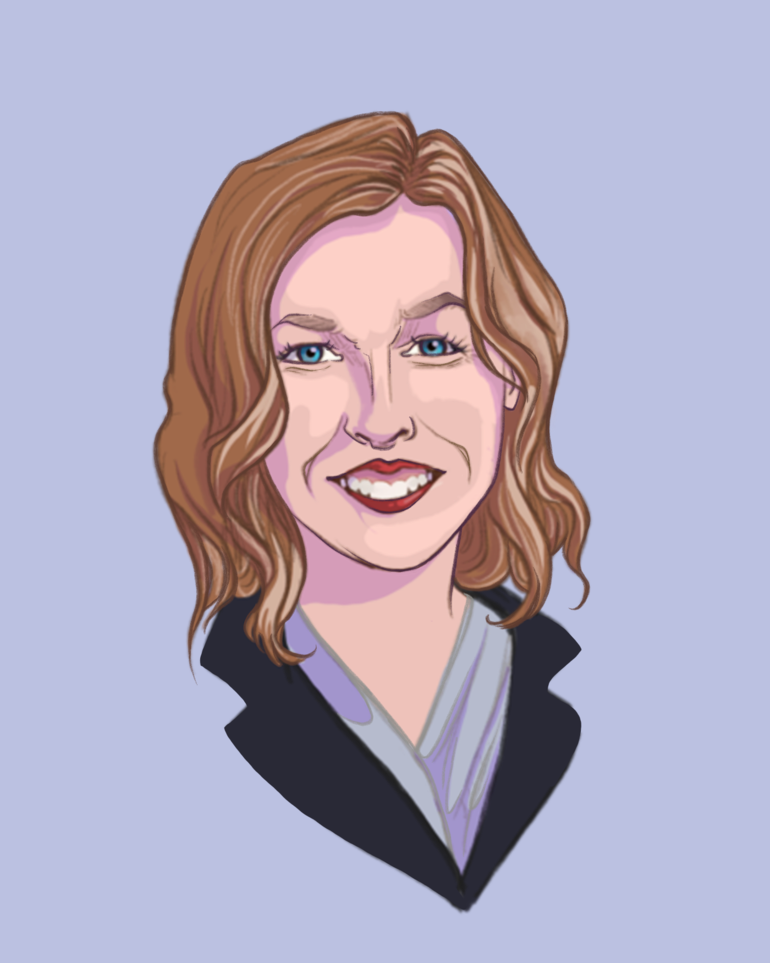 "Growing up, I moved a lot, and I know what it's like to be on the outside," said Kara Johnsson, Oregon Conference vice president for administration. "I experienced being invited to the table, and sometimes I experienced not being invited to the table. I've felt both acutely, and this has driven my passion for hospitality."
Despite her proclivity for organization and her previous experience as a teacher and pastor, Johnsson never saw herself in church administration.
"As a woman in ministry, I was grateful for the opportunity to pastor and absolutely loved serving my congregations," she said. Even when she knew her name was being considered, she didn't expect to be named for the position. There had never before been a female in an administrative role at Oregon Conference, so Johnsson felt like she was in an "unexpectant zone."
After a pause, she added, "The flip side is that when I was asked, it felt like a God thing."
The brilliant part is that within her new role there is plenty of opportunity for Johnsson to utilize her passion for hospitality — what she points out is, from a biblical perspective, simply "loving the other."
"I want to utilize the influence God has given me to create space at the table for all in His kingdom," Johnsson said. "My primary goal in this role is to serve with excellence, mindfully allowing God to work through me. To be intentionally in tune with God, rather than doing my own thing. That is, I feel, the absolute best I can do."
Upper Columbia Conference
Natashia McVay: Connecting Church and Campus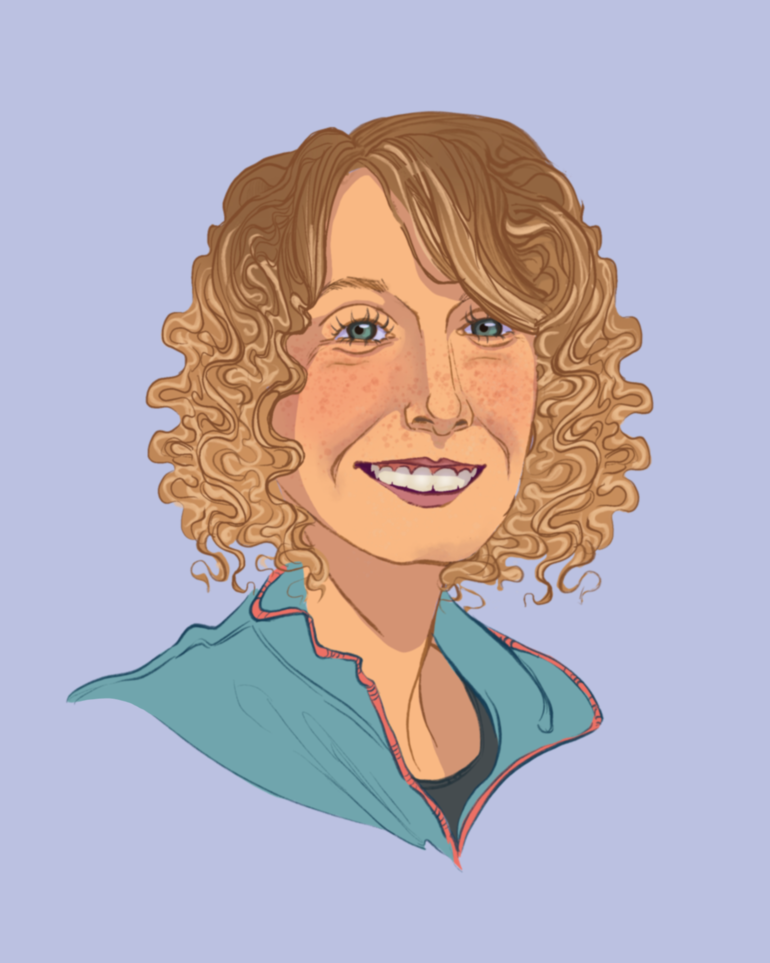 If you were to visit Natashia McVay, Moscow Church pastor in Idaho, and her husband, Marshall, at home on a Friday evening, you would enjoy a meal and Bible study with a group of local college students. On another day, you might find them in the middle of a game night or out skiing with a group of students.
"Over the six years we've been here, we've had well over 400 different kids come through our home," McVay said. "We try to create a safe space for them, especially during Sabbath hours, as most have no options for God-focused activities available to them."
Moscow is home to the University of Idaho, a campus of 25,000, and is 15 minutes away from Washington State University, a campus twice as large. McVay was specifically hired to reach out to the students in the area, which she has done by establishing Adventist Christian Fellowship as an official club on each campus. Through ACF they can hold campus events, hang posters and generally establish a visible presence.
"We can't make people do things they don't want to do," she pointed out, "but if we provide opportunities for them to be involved and meet other young people their age interested in spiritual things, we give them a chance to continue or start a relationship with them and with God."
"These efforts, completely funded by the church, have impacted the congregation, as well, who have become more open to new things such as guitars up front and young people involved in the service — a significant shift for a smaller, more rural church," said McVay.
"It has been incredible to see church members talk to every student who comes on Sabbath, instead of just letting them sit in the back, unseen," McVay said. "We love seeing older generations not just acknowledging the importance of this ministry, but loving it and being excited about what's happening. We want to see that continue well into the future."
Washington Conference
La-Dana Manhertz Smith: Equipping and Empowering Young People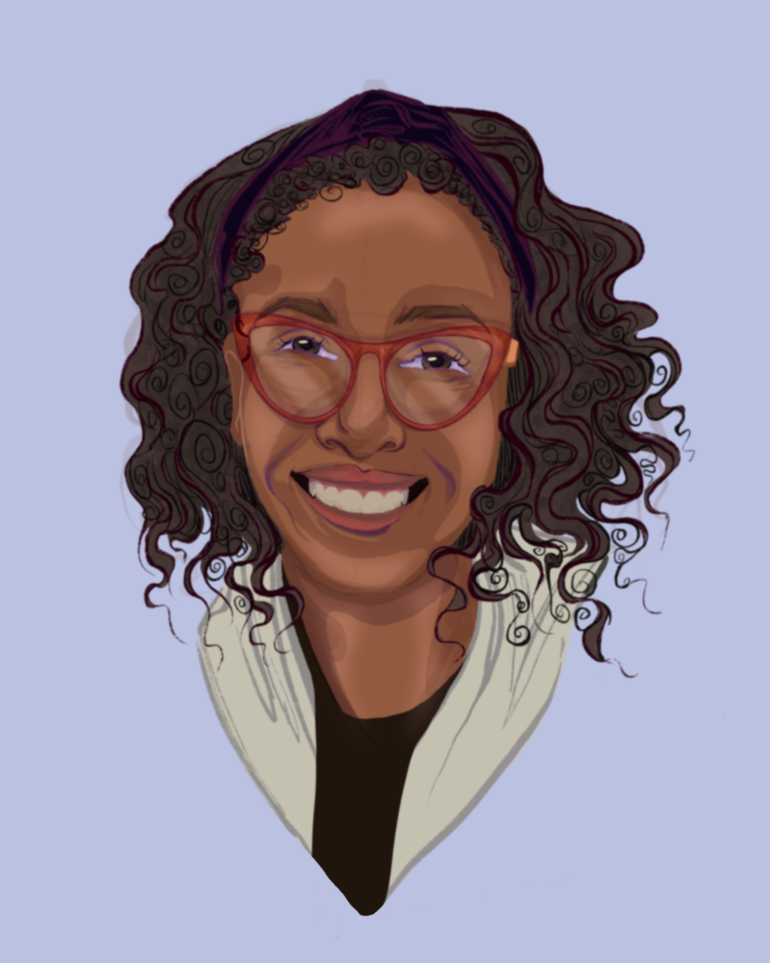 LD, as she is called on campus, fills a unique role as well-being coordinator at Auburn Adventist Academy, a position cultivated in response to the COVID-19 pandemic.
"To best serve the diverse needs of our students, we knew we had to nurture an environment which makes seeking help a priority and taking care of ourselves a way of life," she explained.
Some of this is as simple as providing snacks and comfortable seating. She has space for games and other activities, displays a selection of live-cam feeds of various animals and nature scenes, and plays music.
In addition to curating this "wellbeing space" for rest, relaxation and refocusing between classes, Manhertz–Smith makes herself available for short-term crisis management.
"I use the term 'crisis' because for the teen, that's how it feels, no matter how 'small' we as adults may think it is," she explained. "Here they can talk it through and get tools and strategies to navigate not only whatever they may be facing at the moment, but in all of school and life."
Manhertz–Smith channels her own teen years when talking with students, imagining what could have been helpful for her at that age, and then proactively filling those gaps for her students. She coordinates Mental Health Mondays with freshmen, visits with senior classes to reduce their fear of life after high school, educates parents on mental health, provides resources and tools for faculty, and teaches students how to advocate for themselves. Manhertz–Smith has also created a mental health referral network for students who need additional support.
"The whole point of my job is to create equipped and empowered young people," she said. "God has given us the tools to take care of ourselves and each other, and the more we equip leadership with the skills to hand these tools to our kids, we broaden the support we can offer — that is an overwhelming win."
They may come from different angles, but their focus is the same: service, love, inclusion and ministry.
These women are inspiring; the work they do is powerful. And they are only a small sampling of those serving in various ways and places across NPUC and beyond, impacting their world for Christ. If you haven't stepped up yet, consider this your invitation. Use your gifts, your skills, your opportunities to serve, to love, to minister. All it takes is one small word: Yes!
"As each has received a gift, use it to serve one another" (1 Peter 4:10).
"Therefore, as we have opportunity, let us do good to all people" (Gal. 6:10).