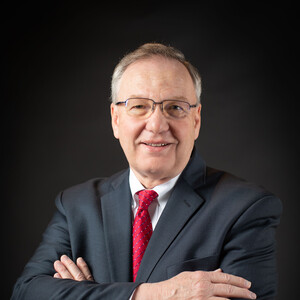 John Freedman
North Pacific Union president
When the North Pacific Union works at its best, every conference in the union is Christ-centered and mission-focused, as well as collaborating to be more efficient and effective. As NPUC president, John Freedman creates a shared vision of the Adventist mission to the Pacific Northwest and develops strategic plans to move that mission forward.
John also helps develop the next generation of leaders around the union. He serves on and chairs many boards and committees across the North American Division as well as NPUC. He leads the way as people come to Christ, lives are changed and miracles are happening. "Working in a collaborative relationship with all the Christ-centered, committed and engaged conference and lay leaders across the NPUC is very rewarding," John says.
After attending Rutgers University for a bachelor's degree in business and accounting, John received his Master of Divinity degree at the Seventh-day Adventist Theological Seminary at Andrews University. He also has training in coaching and mentoring, conflict and time management, and prayer and spiritual gifts ministry.
Pastoral callings took John from New Jersey to the Rocky Mountain and Northern California conferences. After serving in several leadership roles for Washington Conference, including as president, John was called to lead NPUC.
John and his wife, Malinda, have three grown sons, two daughters-in-law and four grandchildren. John loves to read, take walks on the beach, do projects around their home, enjoy water sports and spend time with his family — especially those grandchildren.
But John's greatest love remains Jesus Christ. "I love Jesus and have committed my life to following Him wherever He leads me," he says. "I love my family and want to spend eternity with them in heaven. I love people and want them all to know Jesus and experience a saving relationship with Him."