On June 27, 2023, the North American Division's executive committee elected César and Carolann De León to lead the family ministries department. The De Leóns will serve as director and associate director, replacing Claudio and Pamela Consuegra, who were in the same respective roles and retired on March 31, 2023, after serving the division for nearly 12.5 years.
"Pamela and I are delighted with the appointment of César and Carolann as the directors of family ministries for the NAD," shared Claudio Consuegra. "Both of them come with very rich backgrounds, education and experience, and bring wisdom, enthusiasm and vast knowledge in the field of family studies and practice."
The De Leóns will join the division from the North Pacific Union. César has served as the vice president of Hispanic ministries since 2016. While at the NPUC, he has also passionately served as ministerial director, along with overseeing global evangelism, family ministries, men's ministries and multi-lingual ministries. In 2022, Carolann was appointed NPUC associate director for Hispanic, ministerial and family ministries, a role she was already actively supporting in an assistant director capacity since 2018.
"After wearing several ministry hats for the past several years, we are both very excited being able to single-mindedly spotlight the foundational role the family system plays in the physical, emotional, relational and spiritual development of an individual," explained the De Leóns. "Today, more than ever before, many families are hurting deeply, and people of all ages are experiencing serious mental health challenges. The challenges families are facing are daunting. Families become unhealthy and function poorly because one or both parents are impaired. We believe that authentic, Spirit-led, collaborative conversations can lead us to identify preventative and restorative measures that must take place at every level of leadership as well as in our family circles. Given the declining mental health of all, but especially our Gen Z-ers, we believe a Christ-centered trauma-responsive and trauma-preventive approach to family ministries will continue to offer a hope-filled, healing path for the wounded and hurting in our families and communities."
The De Leóns added, "We are praying for God's anointing as we seek to join Him on His agenda for our new ministry responsibilities."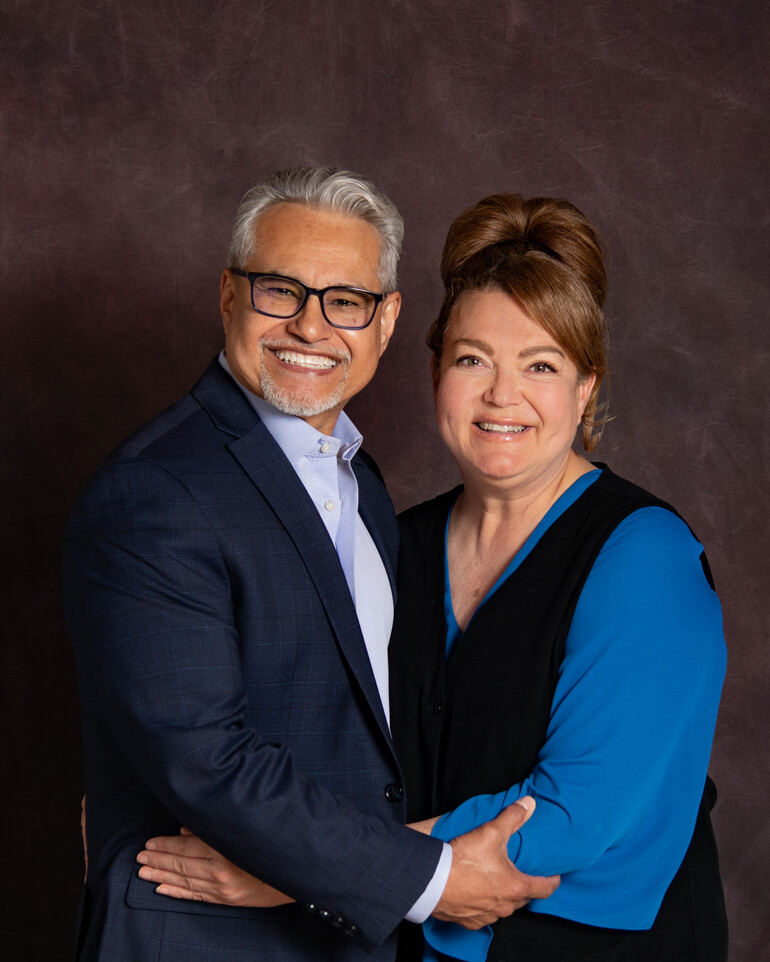 César and Carolann have a robust educational and career background positioning them as highly skilled directors, pastors and marriage therapists. César received his doctorate in marriage and family therapy from Fuller Theological Seminary in Pasadena, California, accomplished his master's degree in marriage and family therapy at Loma Linda University in Loma Linda, California, and holds a Master of Divinity from the Seventh-day Adventist Theological Seminary at Andrews University in Berrien Springs, Michigan. He earned his undergraduate degree in theology at Walla Walla University in 1983. César is also a Licensed Marriage and Family Therapist (LMFT).
Carolann recently completed a master's degree in pastoral ministries from the Seventh-day Adventist Theological Seminary at Andrews University, while also possessing a master's degree in marriage and family therapy from Loma Linda University, and a bachelor's degree in nursing from the Loma Linda School of Nursing. She also nearly completed her doctorate in marriage and family counseling at Fuller Theological Seminary's School of Psychology before making the decision to stay home and raise their children.
G. Alexander Bryant, North American Division president, voiced his excitement about the De Leóns joining the North American Division team. "They have been prepared by God to serve in this capacity by experience and education. They have a deep passion and commitment for families and will serve the Lord and the division with a high degree of excellence."
Wendy Eberhardt, whose portfolio as NAD vice president for ministries includes family ministries, expressed similar sentiments. "I am thrilled the Lord has provided us with a Christ-centered couple to join the church ministry team. César and Carolann bring a wealth of experience in clinical and spiritual counseling, leading families toward healthy relationships. God has been guiding them in their journey of service to His church, and I know we will be blessed as they lead the [NAD] family ministries department together in mission."
The De Leóns have a beautiful story of how they kept bumping into each other at ministry events in their younger years. Eventually, the Lord brought them together. They have been married for 36 years and have two adult sons. Zac is finishing his last year at the Seventh-day Adventist Theological Seminary at Andrews University, and Jonathan works as a registered nurse in Salem, Oregon.
The De Leóns have already begun connecting with ministry partners across the NAD.
"We are excited about listening to and collaborating with our family ministry leaders to continue to provide relevant and accessible resources for family ministry support and mentoring," remarked the De Leóns.
They will begin the transition process and officially commence their new duties on Aug. 1.