The North Pacific Union executive committee met on March 8, 2023 at the union's headquarters in Ridgefield, Washington, for their regularly planned church governance meeting. What started out as a cold, drizzly morning, turned into a beautiful snowy backdrop through lunchtime. The cold weather did not stop the faithful group from joining together to accomplish their essential church work.
The meeting opened with a worship talk from Doug Bing, Washington Conference president, highlighting the exciting work God is doing in Washington Conference around the Reaching One More mission. Proceeding with the agenda, various administrative reports were presented focusing on the work being done throughout the union.
Cultivating
The union continues to cultivate excellence in leadership development. John Freedman, NPUC president, shared updates on commitments to grow and invest in leadership at all levels, encouraging leadership training and mentoring.
Engaging
As a part of an intentional effort to focus on engaging youth and young adults across the union, the committee warmly welcomed a new young adult member. Ashley Beardsley joined the executive committee representing Washington Conference.
Revitalizing
Bill McClendon, NPUC vice president for administration, shared the secretariat report and an analysis of an ongoing church attendance audit. The audit, which has been underway since 2012, asks every church in the union to measure and report attendance each week. This was not done in 2020 due to the complexity of measuring online and remote attendance.
At the conclusion of each year, an analysis is done on an eight-week period, giving a percentage of church attendance to on-the-book membership. 2019 saw an attendance rate of 38%, while 2021 had 24%. For 2022, McClendon reported that attendance was bouncing back with 35%.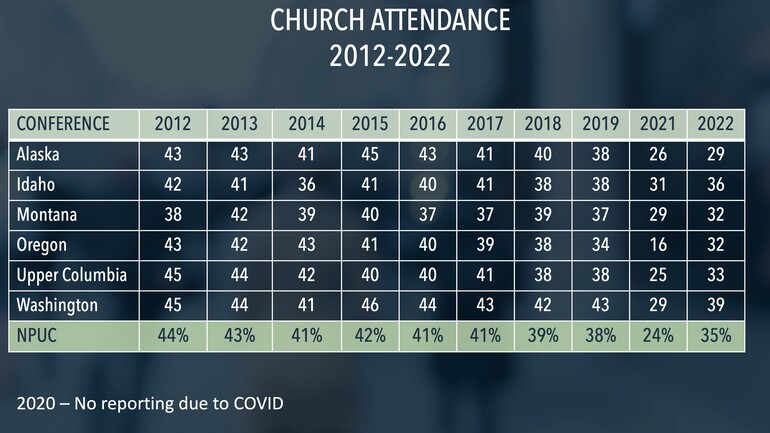 The final numbers for accessions in 2022 were also shared. After a downward trend during the previous years due to the COVID-19 pandemic, 2022 ended with 1,379 baptisms and 275 professions of faith union-wide, a 14% increase from 2021.
The Hispanic membership continues to see strong growth in the union. Hispanic churches are currently producing 33% of all accessions in the union despite representing only 15% of the membership.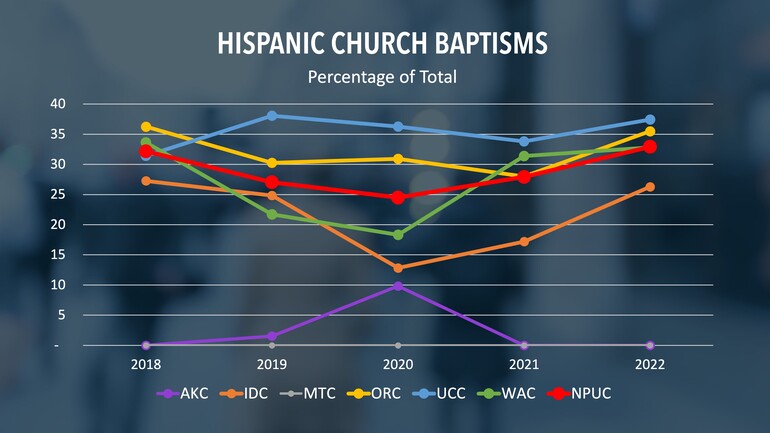 McClendon shared that the union is now back to pre-COVID numbers and there are several evangelism events in place for 2023.
Heralding
One of these evangelism pushes is a series of Revelation Today seminars in Idaho Conference, to be held on April 14–May 13. The conference is partnering with others, including It Is Written.
The seminars will take place in 15 English and eight Hispanic churches throughout the conference. There will be five in-person speakers at the various English churches, four of which will be from It Is Written — including John Bradshaw, It Is Written speaker/director. Many of the other churches will use live streams.
Several of the Hispanic churches will hear from Robert Costa, Escrito Está speaker/director. In total, 23 of the 50 churches, companies and groups in Idaho Conference will be participating in this reaping.
"Working together, we believe the Holy Spirit is doing and will continue to do awesome work in Idaho Conference," shared David Prest Jr., Idaho Conference president.
Advancing
Walla Walla University has reported enrollment challenges in the wake of the pandemic. However, John McVay, WWU president, reported a joyous milestone has passed — more than 25% of the student body is Hispanic.
One effort to advance Adventist education and keep WWU at the forefront of future leadership development is the NextGen Scholarship. The NextGen Scholarship was established in 2022 by NPUC to recruit and equip pastors and teachers to answer God's calling.
What initially started in June 2022 as a $1 million scholarship to be dispersed over four years has quickly grown, resulting in others seeing the value of supporting the next generation.
McVay shared the impact this scholarship is already having on enrollment. In fall 2022, there were only four new theology/religion and education major students enrolled. After the scholarship was released, that number jumped to 22, with each student receiving an average of $14,593 in scholarship funds.
As the Spirit continues to move at WWU, a generous benefactor has offered to match $500,000 towards the NextGen Scholarship.
The committee was eager to see WWU excel and agreed to match the $500,000 from the anonymous donor. An additional $120,000 from the union that was originally pledged in 2022 was also endorsed. These funds will be allocated over the next four years and will be pulled from union reserves.
The union and university are still looking for ways to see this ministry grow and ask for your prayers and help. Those interested in learning more about the scholarship initiative or who would like to make a monetary impact are invited to contact the NPUC treasury department at 360-857-7014.
Finances
Despite initial concerns with current economic outlook and inflation, tithe and finances are in a good place, according to Mark Remboldt, NPUC vice president for finance/CFO.
In spite of a decrease in tithe overall, NPUC had a positive net gain for the year ending on Dec. 31, 2022.
AdventistGiving continues to see growth in online giving — last year over $69 million was processed through the platform. Remboldt shared that over 40% of giving in NPUC territory comes through it, compared to division-wide, where the number is close to 50%.
In fact, the North American Division is planning on launching a refreshed and improved AdventistGiving towards the end of March 2023. This will bring mobile-friendly and modern design improvements.
Movements
The committee accepted the announcement that Robert (Bob) Sundin, NPUC undertreasurer, will retire at the end of July. Sundin has served in his role at the union since August 2008. He has a robust history of church ministry, with almost 38 years of service.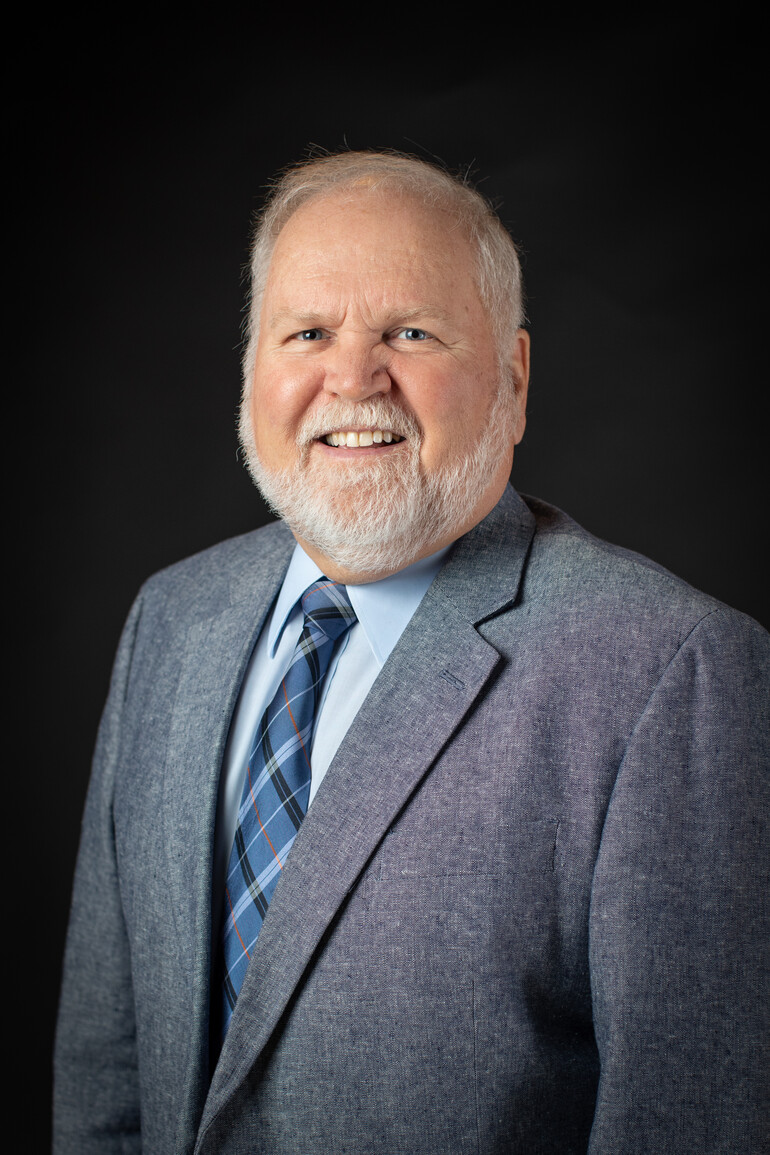 Sundin's service includes 10 years in Northern New England Conference; six years in New York Conference; over six years in the Eastern Africa Division; and many more service positions.
Remboldt has worked with Sundin for many years. "We started in Eastern Africa Division, Zimbabwe, and have worked together at the NPUC for the past 15 years," shared Remboldt. "He is a friend, but also a special co-worker with the expertise and responsibilities of monitoring our financial records and remittance programs with excellence. I wish Robert the best during his new phase called 'retirement.'"
"It has been a great blessing to me and my family to have had the opportunity to work for the church," said Sundin. "It is a rich experience serving the Lord as a church worker that has taken our family to many places in the Lord's vineyard and given me many opportunities to see the Lord perform miracles, which strengthens our faith for these end times."
While his employed service is coming to an end, he still plans to stay engaged in service in his local church community.
"I plan to stay in the area here in the Northwest and hope to continue to work for the Lord at my local church." Sundin continued. "I am looking forward to seeing what the Lord has in mind for us to do in this next chapter of life's journey."
With the retirement of Sundin, the committee voted Brent Plubell, current Oregon Conference vice president for finance, to replace him as NPUC undertreasurer. He will join the union after having served Oregon Conference since 2013.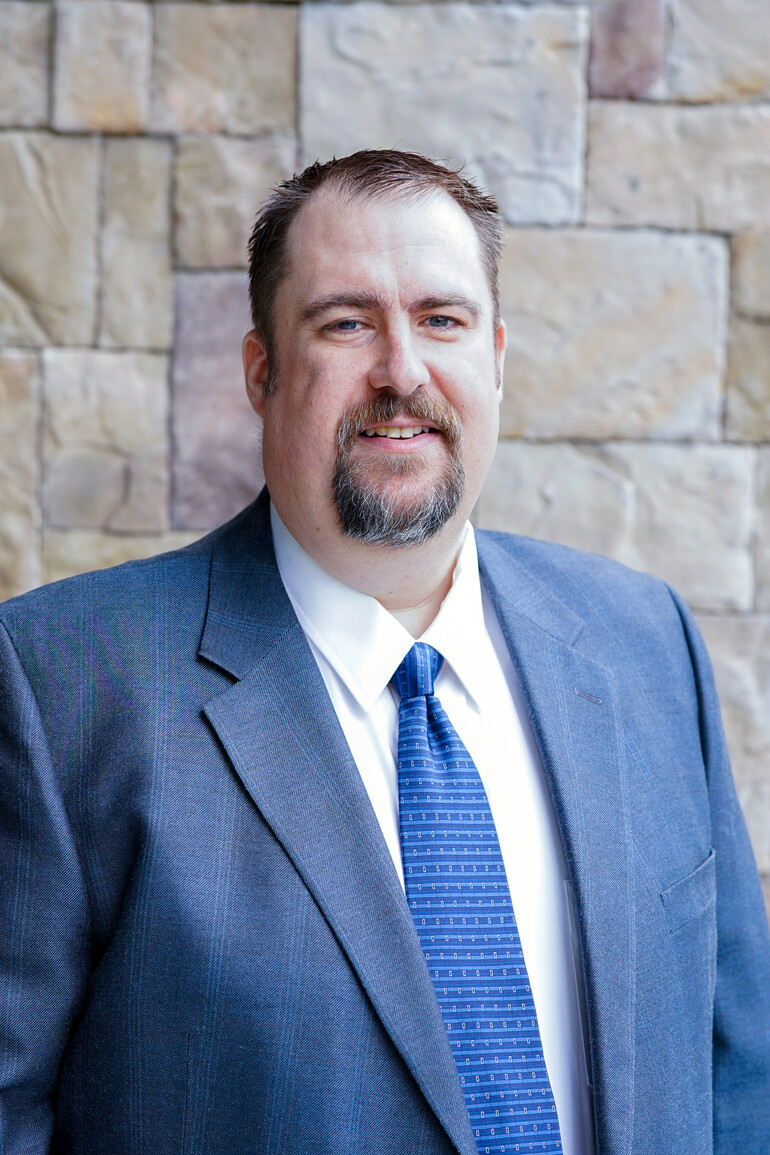 "I'm excited for this new opportunity," said Plubell. "I believe this new challenge will suit my skillset well. I'm eager to be able to work with treasurers across the NPUC in this role."
In 2013, Plubell joined Oregon as an internal auditor before transitioning to various roles such as accountant and assistant and associate undertreasurer. In 2019, he was voted by the Oregon Conference executive committee to serve as vice president of finance/treasurer. In fall 2022, he was overwhelmingly re-elected at the conference constituency session.
Before joining Oregon Conference, he served in various finance roles including business manager at Lodi Academy and an accountant at Pacific Union College, his alma mater.
"I am excited to invite Brent Plubell as NPUC undertreasurer," shared Remboldt "Brent will be an asset to our team within the NPUC territory. He has the experience and analytical skills of accounting and management."
During his tenure at Oregon Conference, Plubell became known by committee members and staff as a thoughtful person who had the ability to take complex financial realities and explain them in simple terms, making them understandable for anyone.
"God has blessed Oregon Conference through the service of Brent Plubell in all his roles in which he has served," noted Dan Linrud, Oregon Conference president. "It has been a privilege and joy to share the past four years with Brent in our conference administration. He has provided excellent financial leadership and insightful — meaningful contributions. He will be missed in our conference, but we celebrate with Brent in God's new leading for his service with the NPUC team. We are glad that he will remain in our area."
Please join in pray for Plubell as he transitions to his new role, and for the search process as the Oregon Conference seeks God's plan for the next vice president of finance.
Closing
As the snow transitioned back to rain and the meeting came to close, the committee ended with prayer, seeking God's guidance to continue to advance His mission of sharing His hope and wholeness throughout the union and world.