Communication professionals and communication students from around North America and beyond attended the Society of Adventist Communicators Convention Oct. 13–15, 2022.
This marked the first time in three years that the convention was held in-person. During the COVID-19 pandemic, the society adapted and shifted to two virtual-only conventions in 2020 and 2021.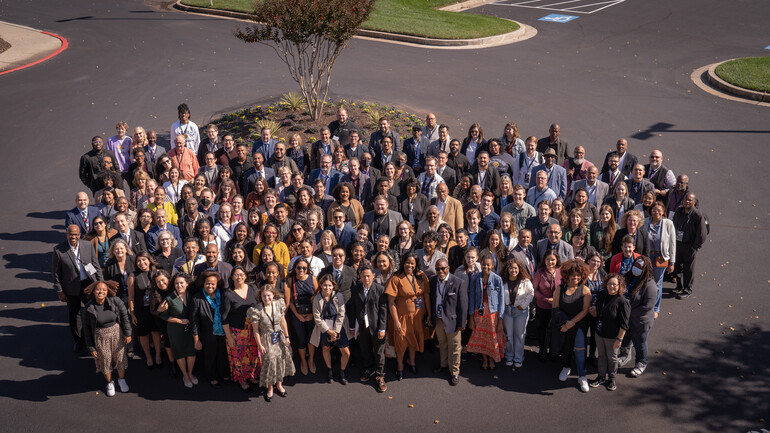 This year's convention was held at the North American Division headquarters in Columbia, Maryland, and was robustly attended by over 180 in-person attendees and many more joining virtually.
The SAC started over 34 years ago and aims to provide "professional development, continuing education, recognition, networking and nurturing of Christians with careers in communication."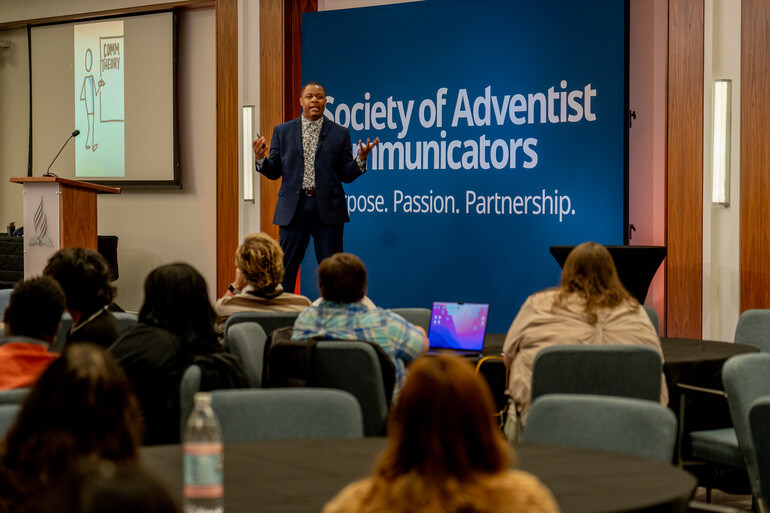 Inspiration
Keynote speakers included Brandi West, AdventHealth vice president for consumer innovation, and Pierre Quinn, Cardell Group CEO.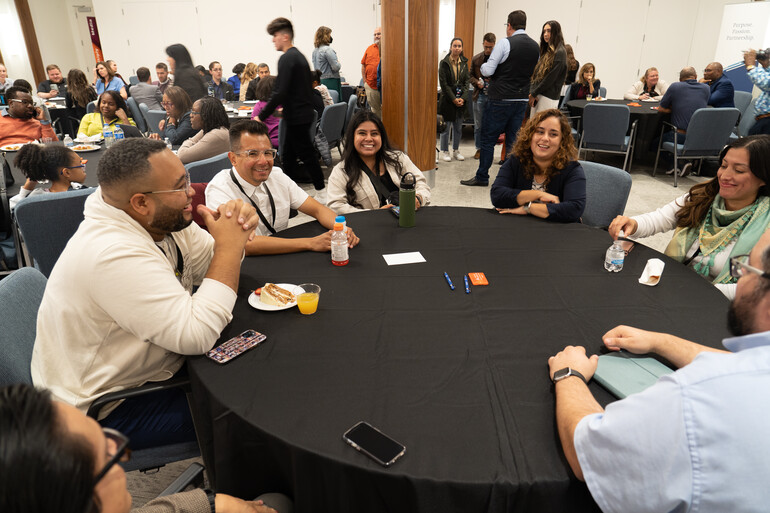 Breakout workshops included tracks focused on design, podcasting, communication strategy, public relations and crisis communication, media production, social media, writing, marketing, smart communication and communication education for students.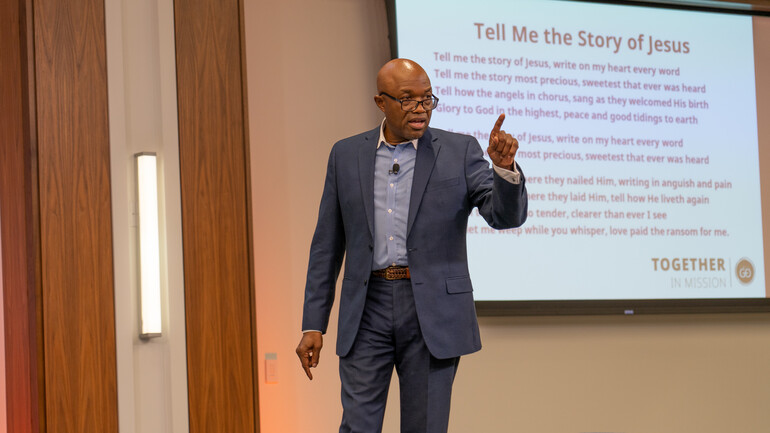 The Friday evening vespers was given by G. Alexander Bryant, NAD president, who spoke about how everyone is a minister of the gospel, urging everyone to tell the story of Jesus.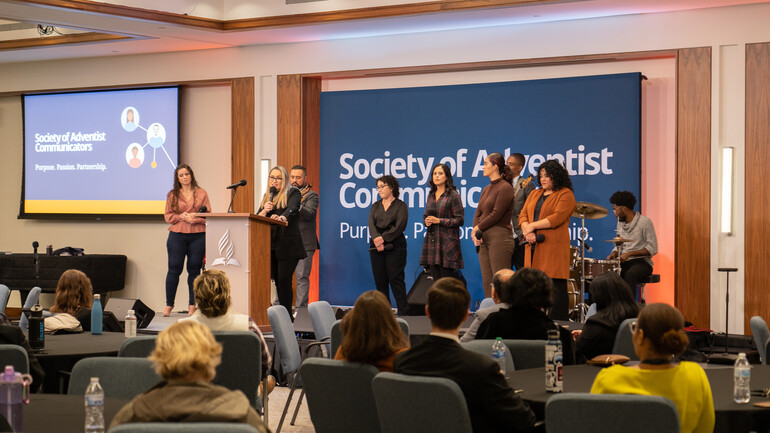 A powerful and stirring Sabbath sermon was delivered by Joanne Cortes, Beltsville D.C. Campus pastor. Cortes shared her personal journey and encouraged attendees to follow their calling no matter what others say.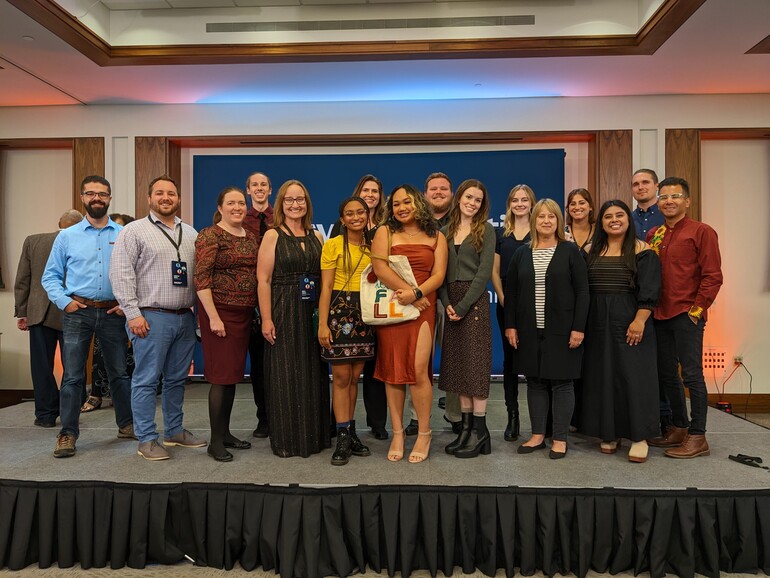 Northwest Representation
The Pacific Northwest was well represented with communication leaders, freelancers and students attending the convention both in-person and virtually. Four students and two faculty and staff from Walla Walla University came to the convention to network and connect.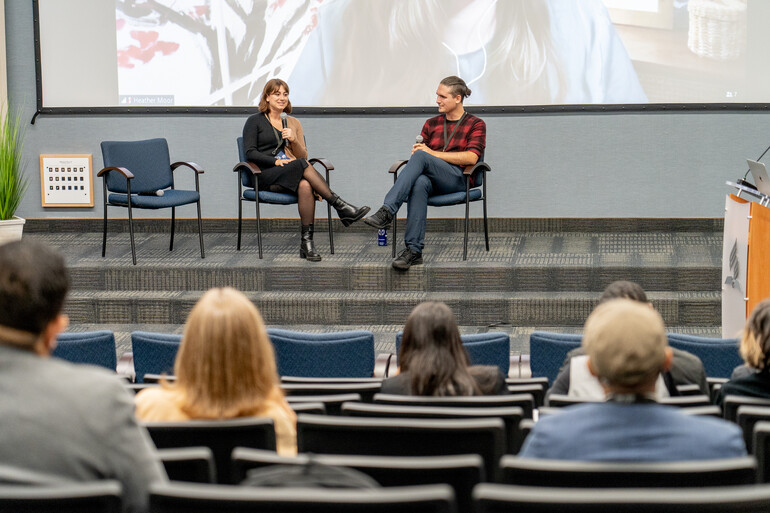 Recognition
The convention concluded Saturday night with an award banquet showcasing and promoting the NAD created and sponsored Sonscreen Film Festival, an annual gathering for young creatives who have a passion for using film for the purpose of creating outreach and uplifting entertainment.
The program closed with the recognition of outstanding student and professional communicators via four awards: SAC Student Award, SAC Young Professional Award, SAC Lifetime Achievement Award and SAC Leadership Award.
The SAC Student Award was presented to Megan Yoshioka, a recent graduate of Southern Adventist University, who had led the student-run newspaper, Southern Accent, to profound success and acclaim in the community.
Makena Horton was awarded the SAC Young Professional Award for her outstanding dedication and persistence to church communication. Horton currently serves as assistant communication director and Gleaner managing editor of the North Pacific Union.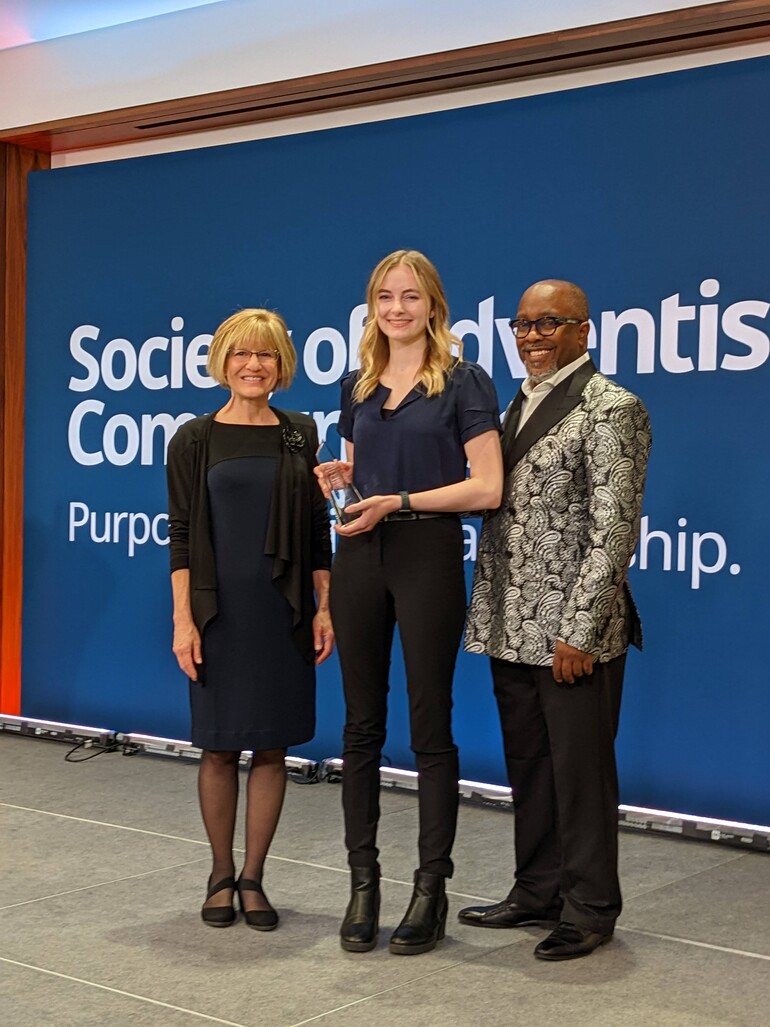 Having not done awards due to the virtual conventions the last several years, two SAC Lifetime Achievement Awards were presented.
The first Lifetime Achievement Award was given to R. Steven Norman III for is 49 years of church ministry work. Most recently, Norman served as communication director and Southern Tidings editor at the Southern Union. Norman retired this year from that position.
Rajmund Dabrowski was given the second Lifetime Achievement Award for his more than 50 years of church ministry work. Dabrowski has served at all levels of the church, including communication director of the world church from 1994–2010. Since 2014 he has been serving as communication director in a semi-retired fashion at the Rocky Mountain Conference.
The last award, SAC Leadership Award, honored Daniel Weber for his leadership, mentoring and commitment to SAC. Weber had previously served as NAD communication director and SAC executive director from 2014–2021.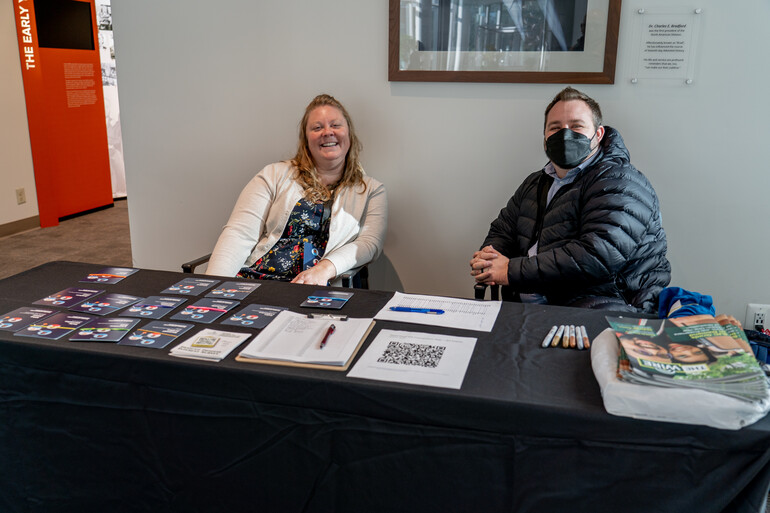 Next Convention
All are welcome — church communicators, pastors and other ministry leaders alike — to attend the next SAC Convention on Oct. 19–21, 2023, in Springfield, Massachusetts.