Edwin A. Schwisow, Gleaner editor for the North Pacific Union for more than a decade, passed away suddenly on May 17 at the age of 69. He is survived by his wife, Cherie; two adult children, Eddie and Becky; and five grandchildren.
Ed put an indelible stamp on Northwest Adventist journalism right out of college when he joined the NPUC communication team in 1976 as an intern under Morten (Mort) Juberg.
During the next 13 years, he moved into increased responsibilities as assistant and then associate editor of the Gleaner. When Juberg stepped down as editor, Ed was well-prepared to step up to the role, which he performed with uncommon skill until moving to other independent pursuits in the waning months of 2002.
Steve Vistaunet, retired NPUC communication director, joined the Gleaner staff in 1997, while Ed was serving as Gleaner editor. "Ed was the consummate wordsmith," Vistaunet reflected on the Schwisow legacy, "but he wove those words with passion and purpose. He loved his church, and went to great lengths to seek areas of common ground between various factions within Adventist members. For 25 years, Ed faithfully measured and shared the pulse of Northwest Adventism, not as one carrying out a job, but as one who fulfills a mission and a calling."
The Gleaner staff, along with the North Pacific Union Conference office leadership, wish the Schwisow family comfort, grace and peace as they navigate this loss and await a brighter day of restoration soon.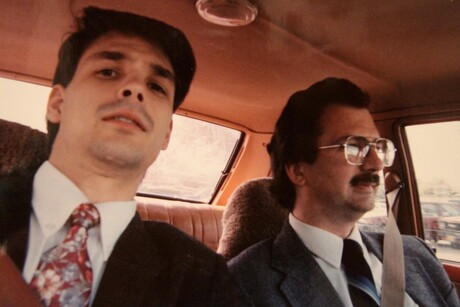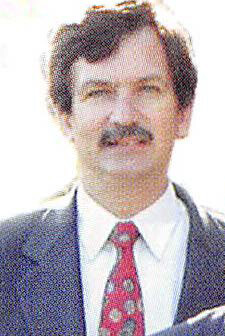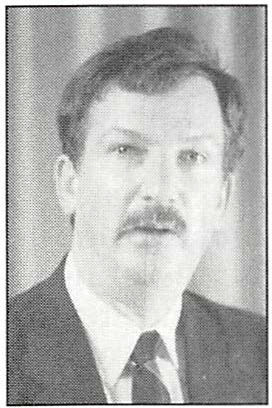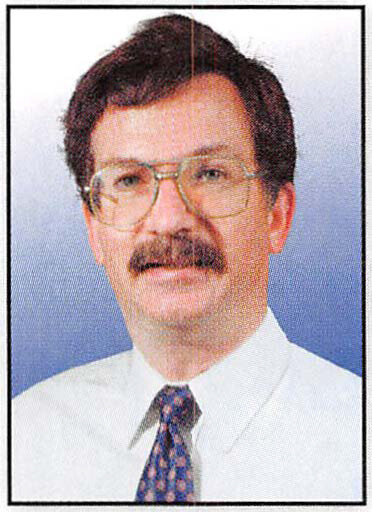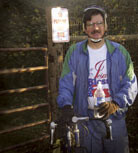 In recalling the scope of his father's life, Eddie, Ed's son, shared the following eulogy online. With permission, we share his thoughts here.  
"On the morning of Tuesday, May 17, my dad, Ed Schwisow, suffered a massive brain hemorrhage, and 12 hours later he was gone. His 69 years don't seem long enough. We miss him dearly. 
"Born in Heppner, Oregon on December 23, 1952, service to God and others were impressed early on his developing mind, as his father began his career as a medical doctor.
"Service took a whole new definition, in 1962 when his family moved to the sub-tropics of Bolivia to serve as medical missionaries. His love of Latin America and the Spanish language would last him the rest of his life. Even more than that, during those years in Bolivia, he developed a heart for the mission of the Seventh-day Adventist Church, a church he would serve for nearly 40 years in a variety of capacities.
"After living in South America for seven years, my dad pursued educational studies in the Pacific Northwest, first at Columbia Adventist Academy in Battle Ground, Washington, where he graduated in 1972, and later at Walla Walla University where he was awarded a Bachelor's degree in Mass Communications with a Journalism focus.
"During his time at Walla Walla, my dad and my mom, the former Cherie Courser, began dating, ultimately leading to their marriage two weeks after his graduation on June 27, 1976.
"Upon his graduation from Walla Walla, my dad joined the team at the North Pacific Union Conference as a communication intern. He would continue his service at the Union for over 25 years, serving in a variety of roles within the communications department, including communication director and editor of the North Pacific Gleaner, a position he held for 13 years.
"In 2002, my dad entered a new line of service, stepping away from denominational employ to begin his own business, Lifescape Publishing, where he dedicated his efforts to share the personal stories of missionary-minded people, especially in a multicultural setting. During this time, he also began assisting the independent journal, Adventist Today, serving in a variety of roles in the editing, fundraising and day-to-day operations of the ministry.
"In 2017, my dad transitioned into retirement, setting his sights on Chowchilla, California, where my sister and her growing family live. My mom and he have enjoyed living in this area over the last several years, especially cherishing their moments with my sister's children, Rowin and Gracie.
"Outside of his day-to-day work, my dad was an avid reader, a gifted pianist and a committed husband and grandpa. His passing leaves a great hole in many of our lives, but his legacy of service and commitment to striving for the best in his work and church guides us forward.
"A celebration of his life is planned on July 9 at 2:30 p.m. at the Chowchilla Seventh-day Adventist Church, where he was a member for the last four years.
"Thank you for your support and prayers during this difficult hour. We mourn, but not without hope. Even so, come, Lord Jesus!"