As a kid, I loved making candied apples with my family each fall. As the weather turned cooler we'd gather the ingredients and make these special treats. There was just one problem. They were always so hard to eat. 
I discovered a solution to the mess: candied apple slices!
These are fun and easy to make. Just be sure to ask your grown up if they can help you make these tasty treats.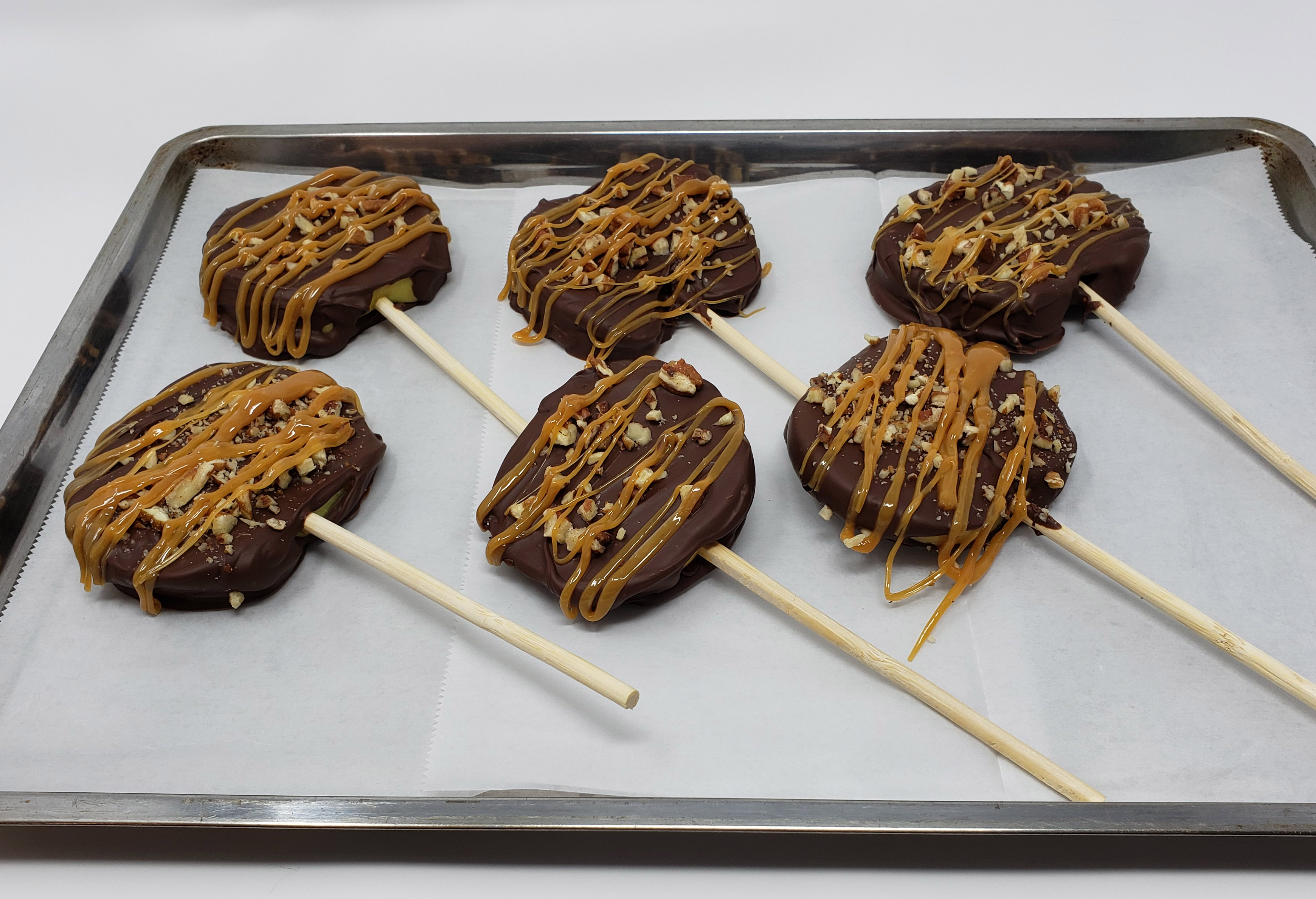 ---
Ingredients
2–3 very large apples
3 ½ cups semi-sweet chocolate chips
1 tablespoon coconut oil
1 cup caramels
½ cup chopped pecans
---
Instructions
1. Slice apples in ½ inch pieces and remove the seeds. If apples are extra juicy, pat them down with a paper towel.
2. Insert a stick into each slice. Do it carefully so the apple slice doesn't break.
3. In a microwavable-safe bowl, melt chocolate chips in the microwave on high for about 2-minutes. Stir every 30 seconds so the chocolate doesn't burn.
4. Stir in coconut oil until the chocolate is smooth.
5. Cover the apple slices in chocolate and place on a parchment-lined cookie sheet.
6. Sprinkle chopped nuts over the chocolate apple slices.
7. Place caramels in a microwavable-safe bowl then microwave on high. Stir every 20-seconds until the caramels are smooth.
8. Drizzle the melted caramel over the chocolate and nuts.
9. Refrigerate for about one hour.
These taste best when you eat them the same day! Enjoy!