At the foot of the Blue Mountains, surrounded by fields of wheat and onions, it would be difficult to go to Walla Walla University by accident. 
Many students feel pressure when choosing where to pursue their higher education. Sometimes, however, the simplest gestures or the grandest miracles can show God's calling.
Meet six students who felt guided to Walla Walla University on their unique path to Adventist higher education.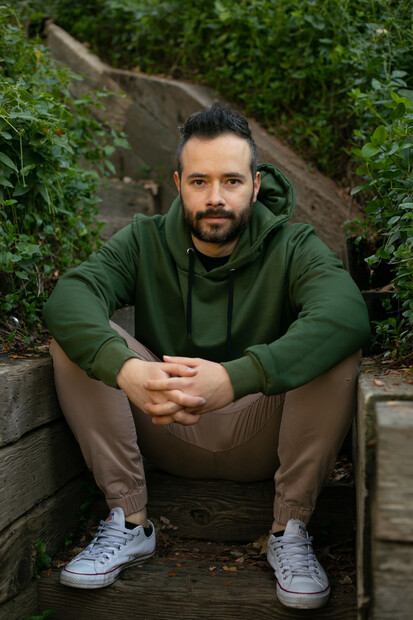 Harold Sanchez
Major: Mechanical engineering
Hometown: Bogota, Colombia
For Harold Sanchez, Walla Walla University is a little further from home than for most students. Sanchez, a mechanical engineering major, grew up in Bogotá, Columbia. Because English is not his first language, he sometimes has to work extra hard to understand what he learns in class. 
The move to Washington was a culture shock. But Sanchez enjoys WWU and says being here is fulfilling his dream to study engineering. "It is a good challenge," he explains, "It's really hard, but I'm really enjoying it. In engineering, you have to … solve problems all of the time. I enjoy engineering because I like thinking."
It was not always Sanchez's plan to end up at WWU. As a 15-year-old, Sanchez attended Crowley High School in Dallas, Texas. Although Sanchez had to leave high school early to return to Columbia, he fell in love with America and knew that someday he wanted to return. That goal, however, would have to wait.
Sanchez's dream job is to be a designer at Boeing, so he earned a degree in aeronautical engineering from a Columbian University. He then spent two years studying business in Australia before deciding to earn another degree — this time in mechanical engineering. 
In early 2021, he applied to several Canadian universities. Sadly, either his college or visa applications kept being denied. Sanchez felt defeated. "Nothing was working," he said. "At that point, I was really disappointed. I told myself that I won't apply to universities anymore." His dream seemed more unattainable than ever before.
But then, something miraculous happened. Sanchez's aunt, who lives in the Walla Walla Valley, suggested WWU because she learned it had an exceptional engineering school.
Sanchez applied, despite the significant divergence from his plans. "I sent the documents in May," he said. "And on Aug. 26, they told me, 'Yes, you are approved to come to Walla Walla, and you have two weeks to get a visa.'" 
"That is impossible!" he thought. Nonetheless, two weeks later, he was boarding a plane to WWU with his visa in hand. 
He reflected, "I didn't expect it, it was something that just happened. God made a miracle." 
Through everything, Sanchez trusted God to carry him through whatever trial he faced. "It has been a long time, but God has prepared me for this," he said. "I will always talk about spiritual stuff because it is the most important thing that people forget. ... I have been learning throughout my life that if you put God first, everything works towards your happiness."
By Ashley Herber, WWU university relations student writer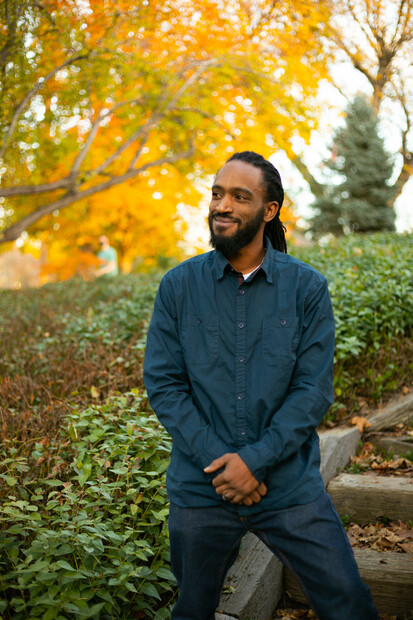 Johnathan Joseph
Major: Theology
Hometown: New Orleans, Louisiana
Jonathan Joseph had just completed high school when the 9/11 terrorist attacks shook the United States. Passionate about serving his country, he joined the army instead of heading to college. "I wanted to help," said Joseph. "I was committed to making a difference." In 2003, he was deployed to Iraq to serve in the airborne infantry.
After completing his service, the return to civilian life and school came as a shock. Joseph struggled with homelessness and alcoholism. 
It was a spiritual encounter, or a "Damascus road moment," as Joseph describes it, that began Joseph's journey to Walla Walla University. "Those things played a huge role in leading me to Christ and the university," he said. "I reached my lowest point before my spiritual encounter and new direction."
Through individual Bible study, Josheph's life transformed. He learned about many Adventist values from his study. Providentially, he was led to Emerald City Community Adventist Church in Seattle, Washington, and the guidance of Eugene Lewis, the church pastor. Joseph told Lewis about his experience, and Lewis encouraged him to get a degree so that he could follow his passion to help the church.
The mixture of God's direction and Lewis' guidance brought Joseph and his family to the WWU campus, where he now studies religion as a sophomore. 
"I was very brave when I was younger," Joseph said, "like with joining the military and all of that, but it was terrifying coming here, just making the decision to get the family together and move." 
The journey hasn't been easy, but Joseph explained that he finds peace surrendering to God's guidance. "If I could go back to before I started school at WWU and tell myself one thing, I would say, 'believe, just get through the doubt.'" 
The decision to further his education at WWU has been an exciting one. Joseph finds a sense of belonging in his classes and in conversations with his professors. 
"After being out of school for so long, it is a little surprising how well I'm doing in the class," said Joseph. "But that is because of God's grace. I loved being a soldier, and it's that same passion and commitment that drives me now, but I'm a soldier for God now."
By Kiersten Ekkens WWU university relations student writer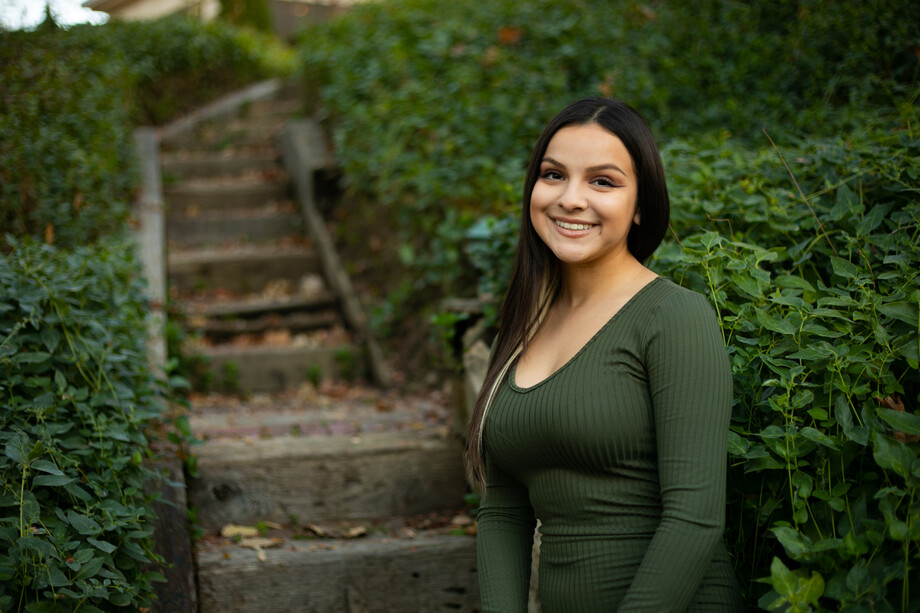 Yaridee Gaeta
Major: Biochemistry
Hometown: Perris, California
Yaridee Gaeta first learned about Walla Walla University from Marcus Bagingito, a family friend and WWU sophomore. Gaeta, who grew up in Southern California, was intrigued by his description of the small-town atmosphere and the campus community. 
Despite her interest, it was challenging for Gaeta to think about leaving her family, and she found herself worried about being so far from home. "I didn't know what to expect," Gaeta said. "I thought it might be one of those small clique towns, or like what you see in the movies about towns out in the middle of nowhere."
The thought of leaving her family felt especially hard because during the summer, several close family members had passed away and Gaeta and her family were dealing with a lot of grief.  "I've been going through a lot," Gaeta explained. "I was afraid to get involved and then lose people." And additionally, COVID-19 meant Gaeta couldn't visit the campus before school started. It was unnerving.
After prayer and consideration, Gaeta took the leap and came to WWU. She found a friendly and understanding community with a lot of support. 
Now, as a freshman biochemistry and pre-med student, Gaeta loves that her small class sizes allow her to ask questions and connect personally with professors. With the additional support of friends, her dorm resident assistant and others on campus, Gaeta is thriving. 
The LatinX Club also supports her with a special sense of belonging. Meeting with other students to enjoy activities that reflect her culture has been powerful. She said, "I have a friend who spends 10 minutes each day talking with me and making sure I'm okay. And I've gotten the opportunity to meet staff members and friends who help too."
Though taking the step to come to WWU was a challenge for Gaeta, she's glad she did it. She told herself, "I'm going to make it. I'm going to take the risk, and I'm going to succeed here. I'm going to achieve the goals that I want, and I'm going to meet people who change my perspective of life." 
By Kiersten Ekkens WWU university relations student writer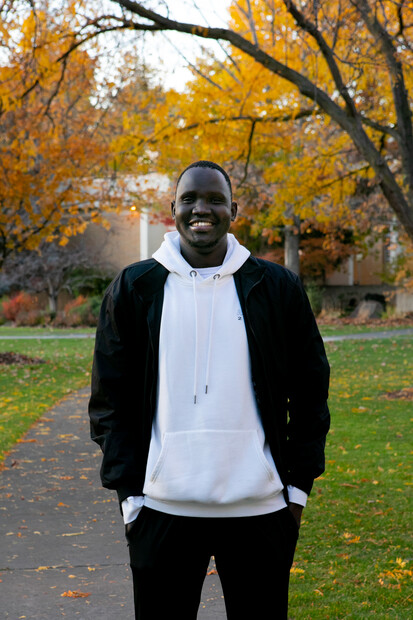 Abriel Thuc
Major: Business administration
Hometown: Tonj, South Sudan
Abriel Thuc's journey to WWU was marked by perseverance and the impact of his new-found church family. 
Born and raised in South Sudan, Thuc made the difficult decision to leave home due to an unrelenting civil war. He made his way to Kenya where he would get education at a refugee camp.
Conditions there, however, were not ideal for living, much less for real academic learning. Thuc briefly mentioned having limited access to food and water before explaining that he felt called to pursue something better for himself. 
His chance came. A video, posted online, showed Thuc playing basketball with friends on a dirt court — some players without shoes. When a woman in Southern California saw the video, she coordinated with American schools to find athletic scholarships for the players. 
Thuc's journey to the United States was only a small step towards WWU. He studied at two different schools on basketball scholarships before finding his true home in Maryland. There, his host family had a profound impact on his life, and Thuc was baptized as an Adventist.
In 2017, WWU's basketball coach invited Thuc to join the team. Despite being unable to visit the university before applying, the genuine interest and care he was shown convinced Thuc this was where he should be. 
As a proud junior business administration major, Thuc is hopeful God will soon lead him to a job that allows him to pass on the generosity he received along his journey. 
"Walla Walla University is a place of hope," said Thuc. "Things turned out well for me because of the people — the staff, teachers, students — who helped me so much. It's a good environment. I will never forget it."
By Kelsi Nash WWU university relations supervisor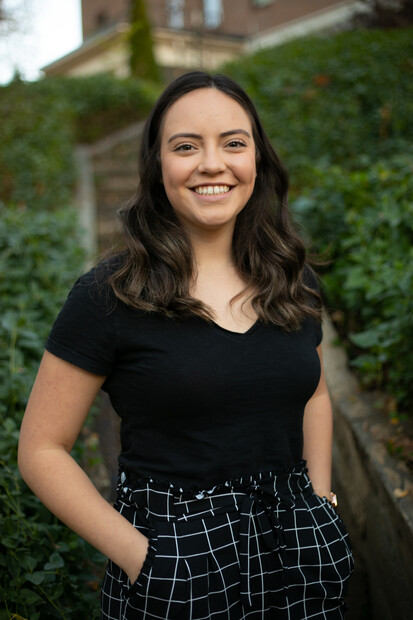 Jessica Fernandez
Major: Psychology
Hometown: Seattle, Washington
Jessica Fernandez didn't originally want to attend Walla Walla University. Most of her friends from Puget Sound Adventist Academy were planning to study at WWU, but Jessica wanted the opportunity to branch out a bit and attend a larger school. 
While Fernandez applied to study psychology at WWU, part of her hoped she wouldn't be accepted. It would be easier to decide where to go if she was accepted by another college. 
When she was ultimately accepted to multiple schools, the decision became more difficult.
Fernandez knew she was passionate about psychology, so to narrow her list of choices, she reached out to psychology professors from each of the schools. Linda Ivy, professor of psychology at WWU, was the only professor who responded.
About two or three weeks before school started, Fernandez finally decided that WWU was where she was meant to be. She loved the encouragement and support she received from Ivy, and she appreciated the opportunities available through the psychology department. 
"The teachers are really helpful. They are willing to talk to help you find opportunities outside the classroom. And it's easy to get involved in a club," said Fernandez, who is now a sophomore.
To high school students who have hopes to spread their wings, Fernandez said, "Walla Walla may be close to home and smaller, but if anything, the fact that it is smaller allows you to make better, closer connections. You get to actually know many people, and you are actually known by your professors, rather than just being a student among many." 
Looking back, Fernandez is beyond happy that she made the choice to study at WWU. She said, "I have become more independent and learned many life skills while being away from home. ... It has allowed me to grow more than I ever have, both academically and personally."
By T. Brooke Fisher WWU university relations student writer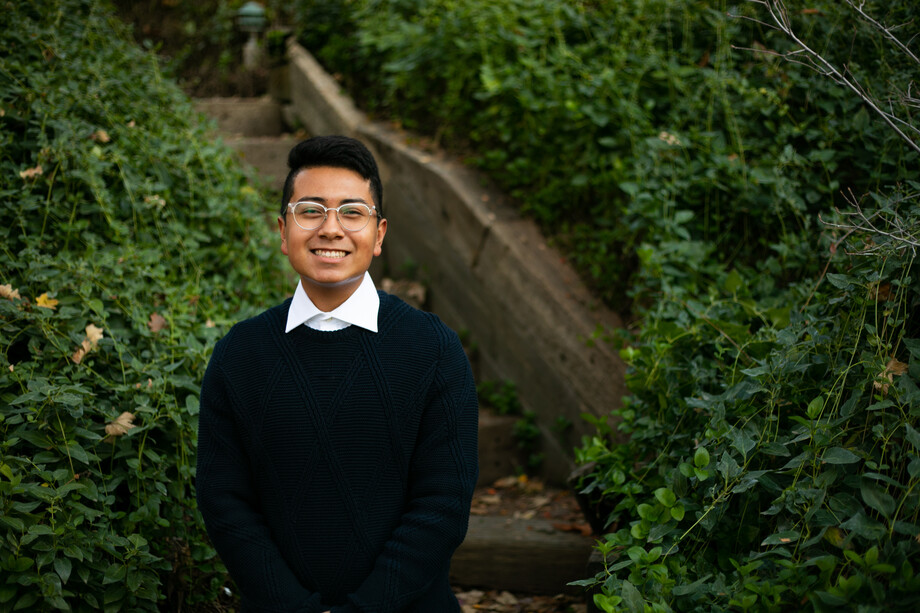 Andy Anaya
Major: Computer engineering
Hometown: Portland, Oregon
Andres Anaya attributes his ability to attend to Walla Walla University to the support he received before he was even considering colleges. Anaya grew up in an Adventist family in Portland, Oregon, but attended public schools until his eighth-grade year. Anaya felt he was frequently facing two different worlds.
 "It was difficult going to school during the week with kids with other values and beliefs," said Anaya. His parents focused on instilling in him good morals and taught him to make wise choices, regardless of those around him. Still, they wished they could give him the opportunity to have an Adventist education.
Shortly before Anaya began high school, he received a letter. "It explained there was a partnership between the local Adventist school and the church my family attended that would allow my brother and me to attend Portland Adventist Academy at an affordable price," said Anaya. 
Anaya said that even though he was hesitant to leave what he had always known, he saw the blessing that God was offering. He began attending PAA his freshman year. 
That opportunity would be critical for Anaya. It was at PAA that he met some of his best friends, built a closer connection to God and discovered his passion for praise music. Beyond that, attending PAA set the foundation for him to continue his education at WWU. 
Now studying computer engineering, Anaya said the top-notch engineering program has pushed him academically, but he especially appreciates the opportunities he has to continue ministering to others through worship music. 
"God put the right people in my life to lead me specifically to Walla Walla," Anaya said. "I expect to graduate here, and I am confident in where God will take me next."
By Kelsi Nash WWU university relations supervisor