Idaho Conference welcomed delegates to its 55th regular constituency session on Sept. 17, 2023 at Gem State Adventist Academy.
Notably, of the 73% of eligible delegates in attendance, 57% of surveyed delegates were first-time participants.
"Thank you for engaging in the conversations and decisions of our church business today," said David Prest Jr., Idaho Conference president, in welcoming 301 seated delegates from southern Idaho and eastern Oregon.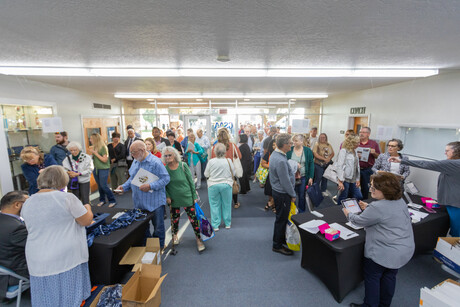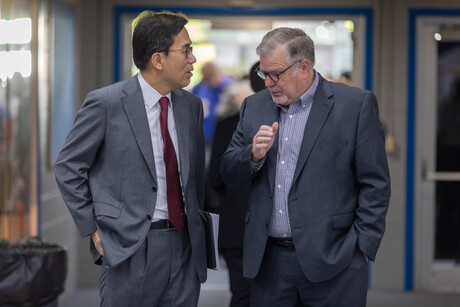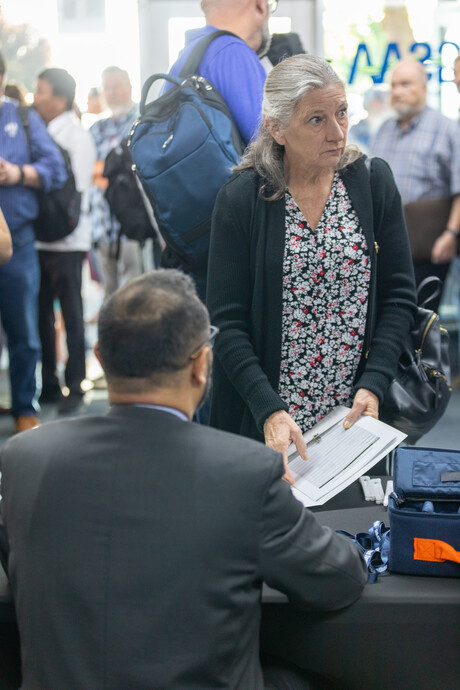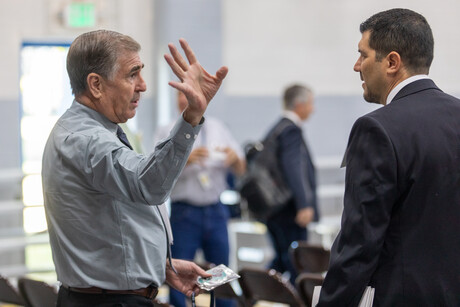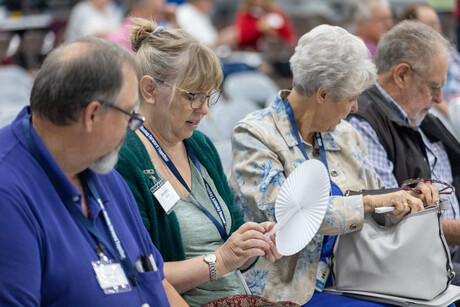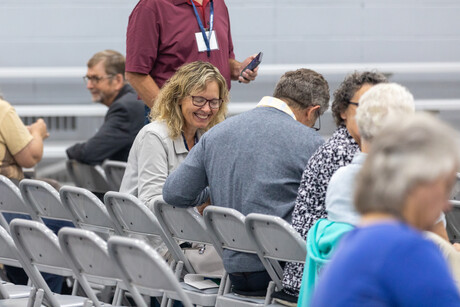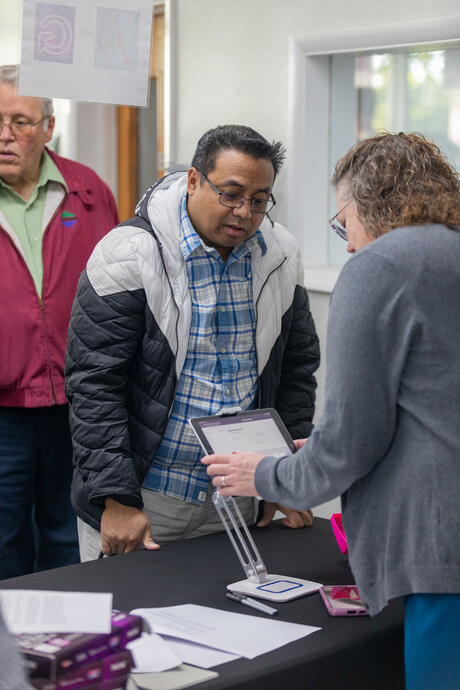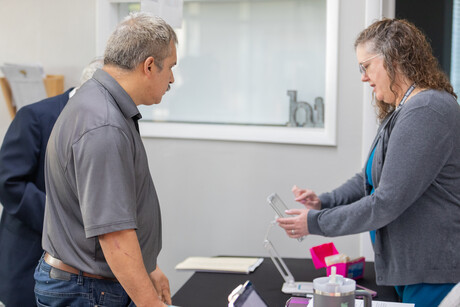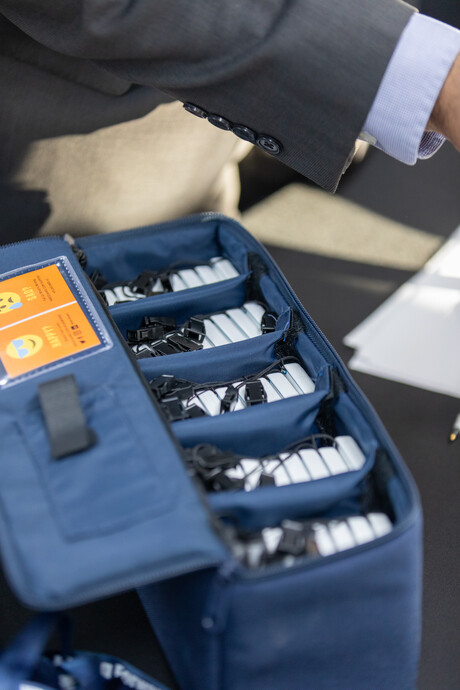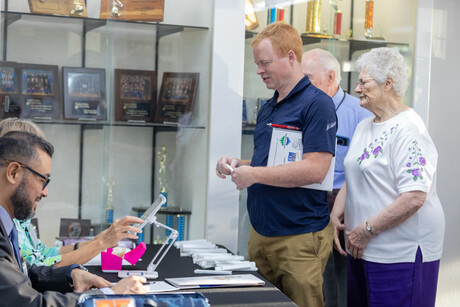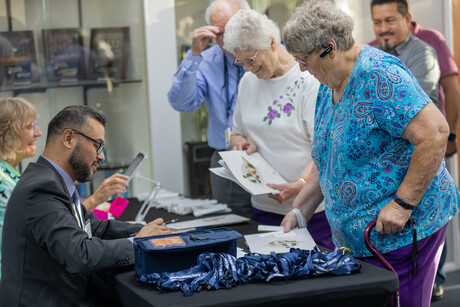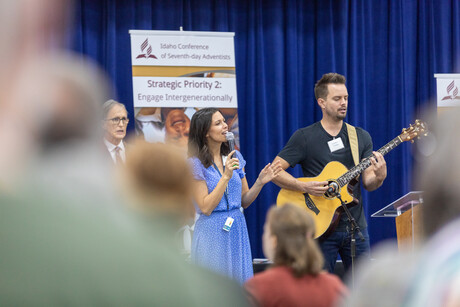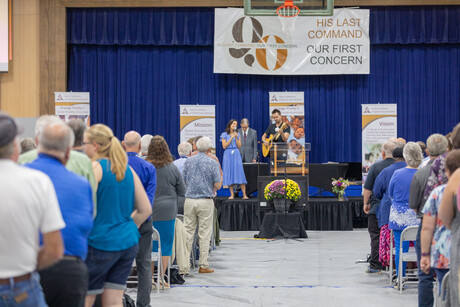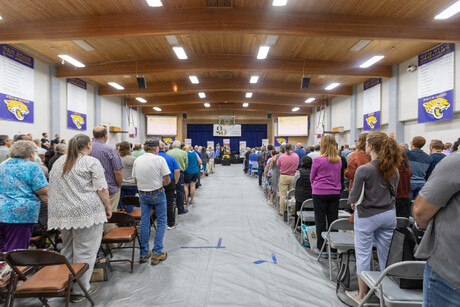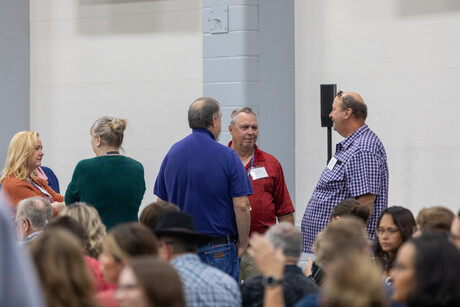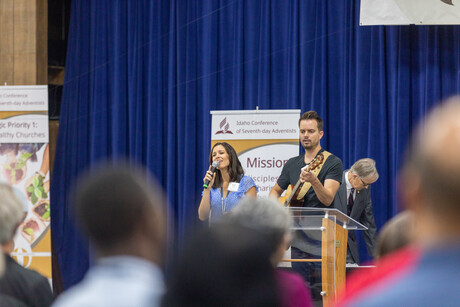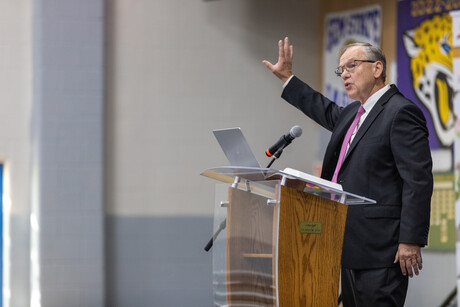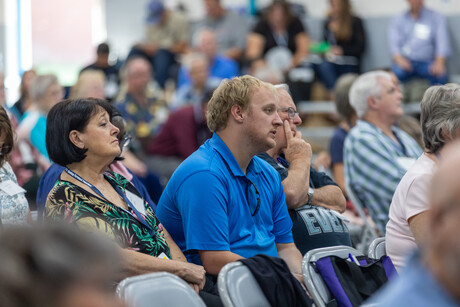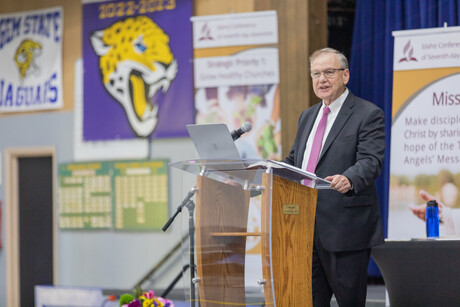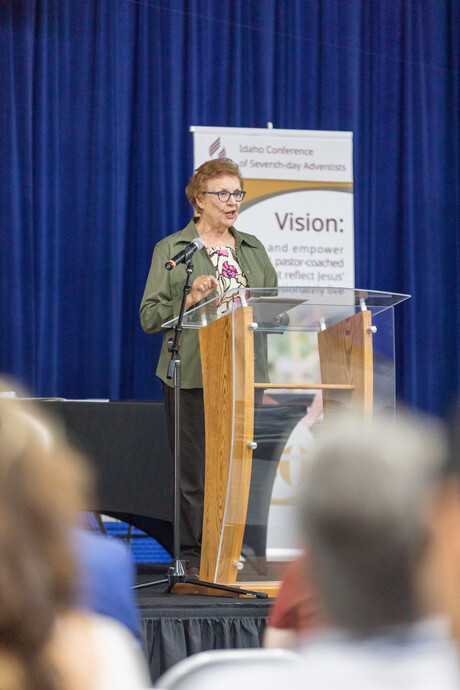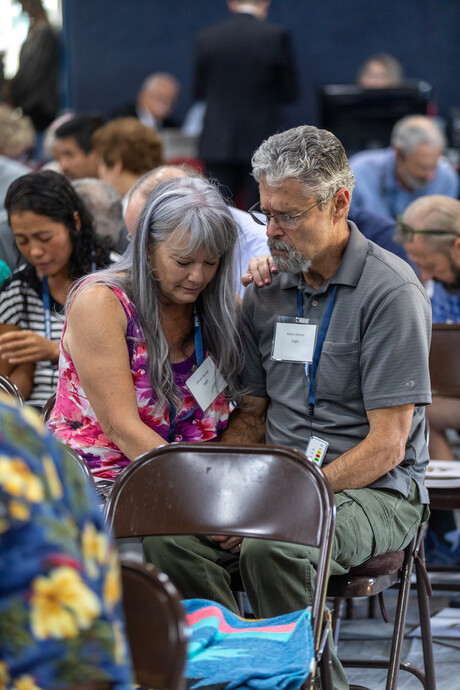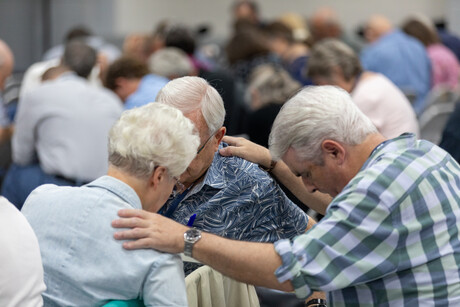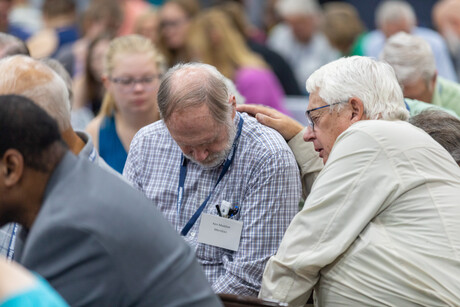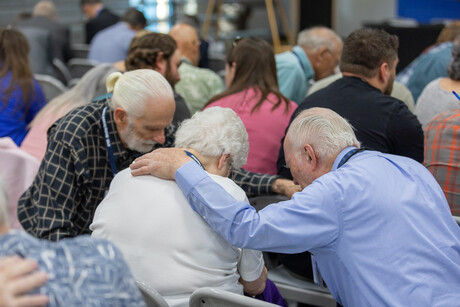 After 40 minutes of worship and prayer, Prest shared in his president's report the results of 2019–2023 strategic priorities to facilitate exponential Christ-centered church growth — spiritual, discipleship and numerical — along with growing leaders, engaging youth and young adults, and strengthening Adventist schools.
With the blessing of the Holy Spirit, Idaho Conference witnessed 462 baptisms or professions of faith; 1.5% net growth in overall membership over four years (after relevant adjustments); a large, coordinated evangelism effort; and growth to more than 7,000 members among other growth areas. Idaho Conference is now considered a mid-sized conference by North Pacific Union.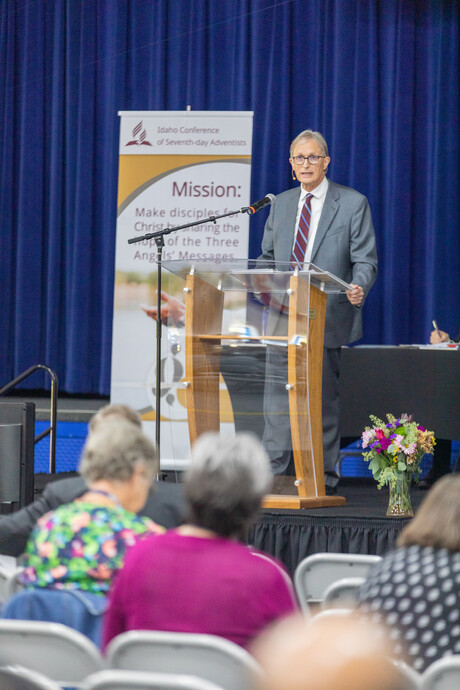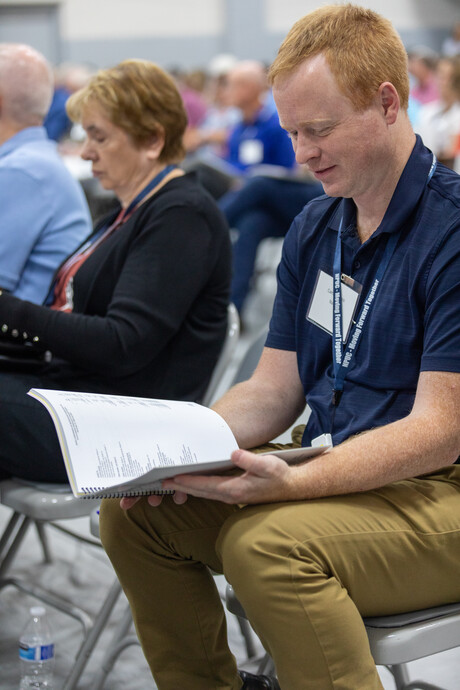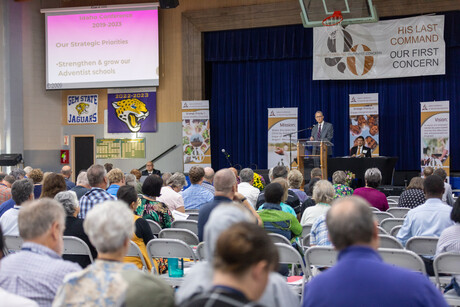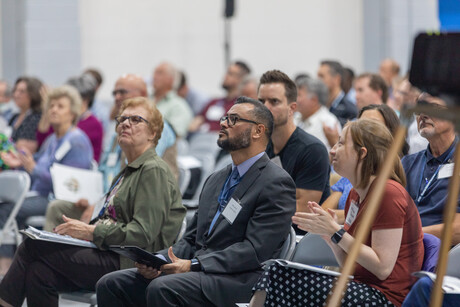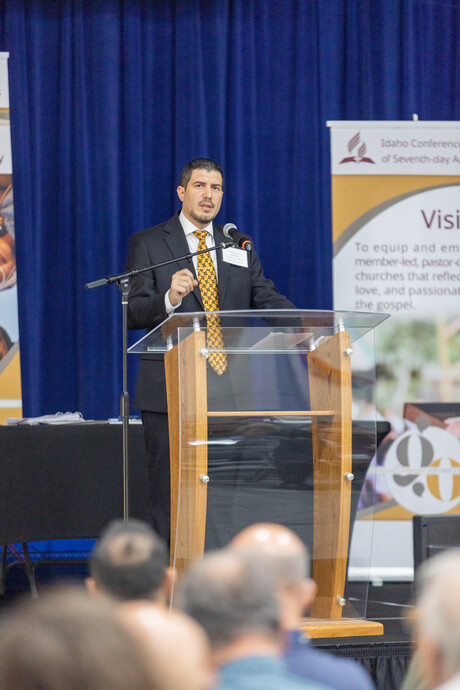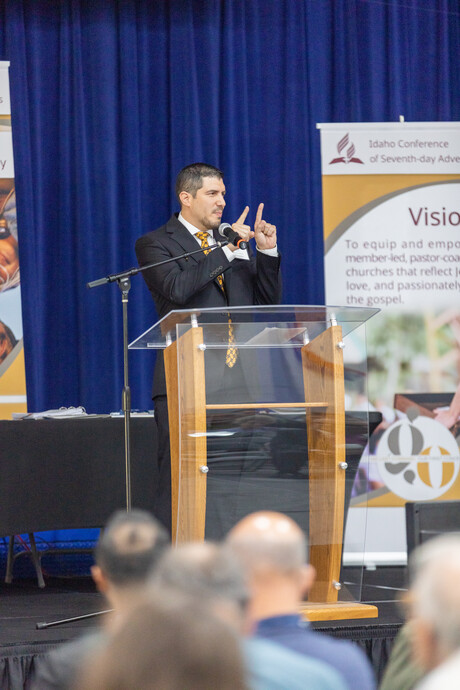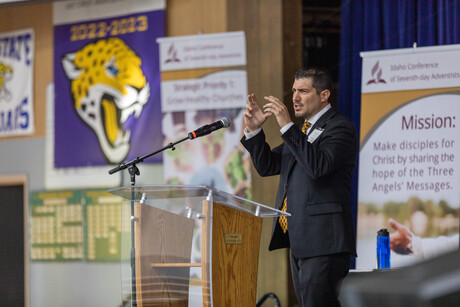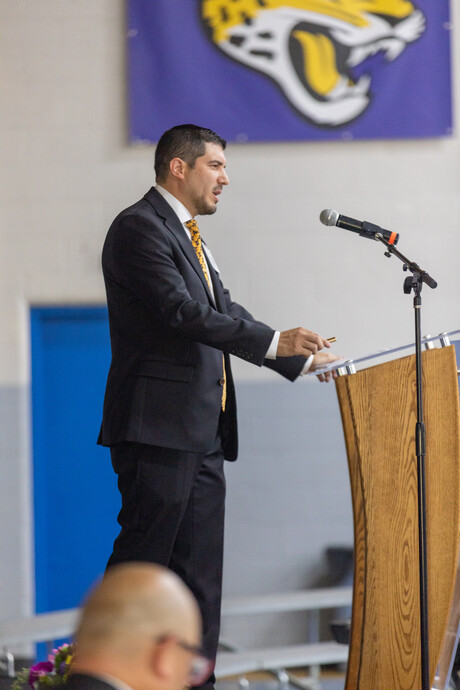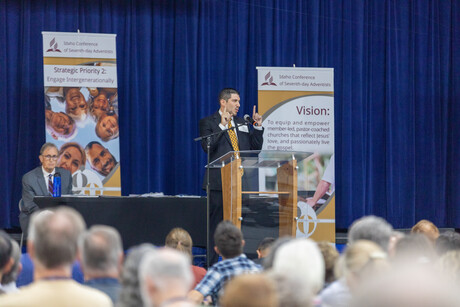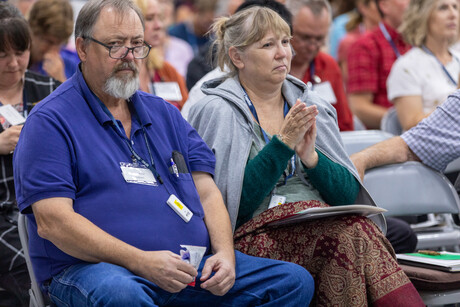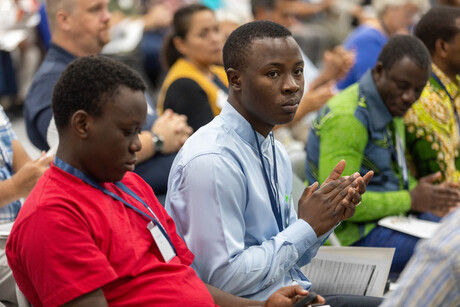 David Salazar, Idaho Conference vice president for administration, noted in his secretariat report that the age range of members is fairly divided between decades and 55% of growth in the conference is coming from ages 30 and under.
Financially, Idaho Conference saw improvements in cash flow, debt reduction and stabilized working capital. The conference received a "clean" audit report.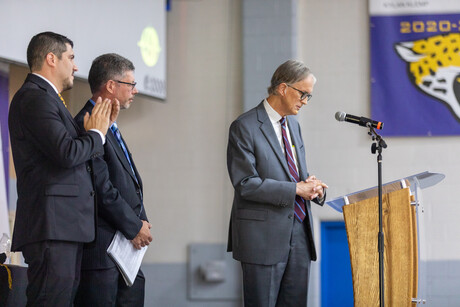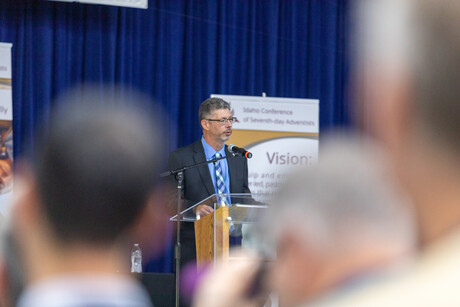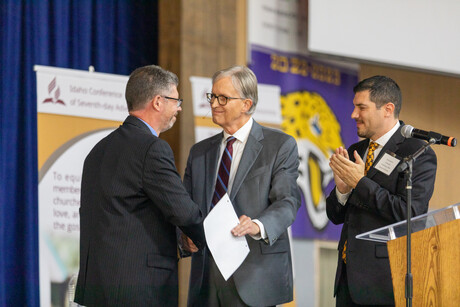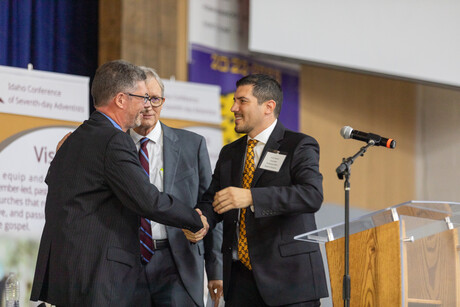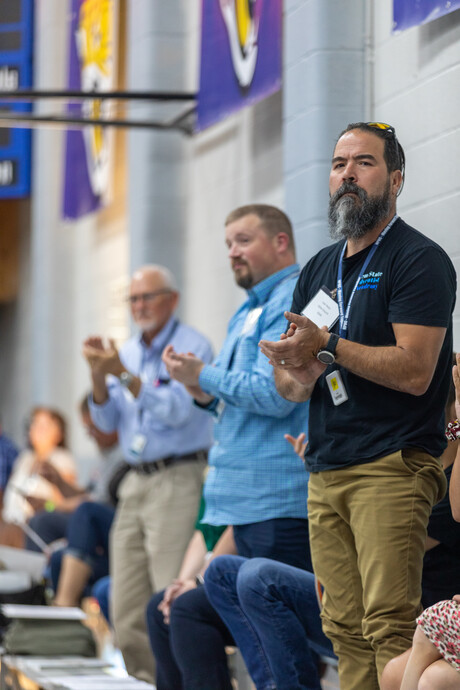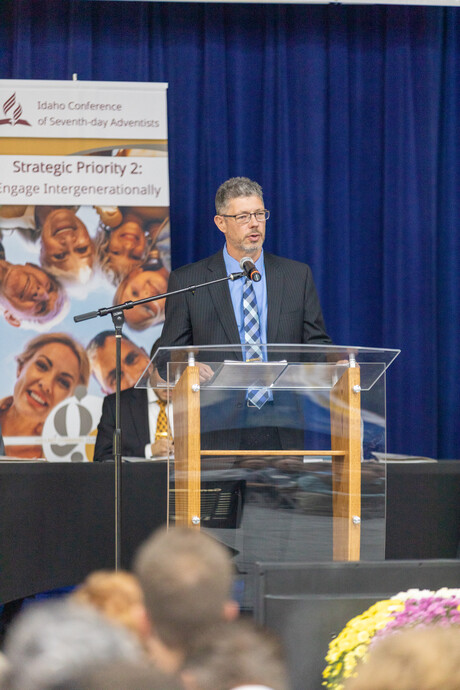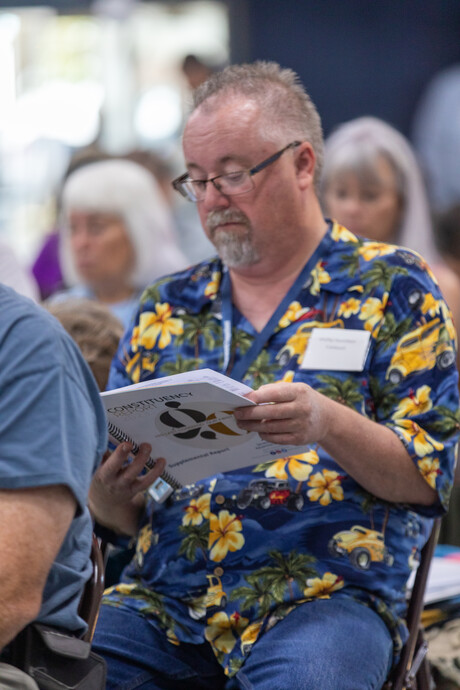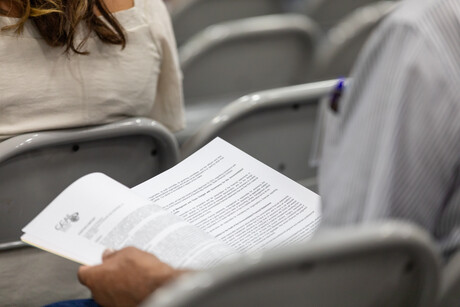 John Rogers, outgoing Idaho Conference vice president for finance, is particularly pleased with what he calls the "most ministry aggressive budget" the conference is currently operating with.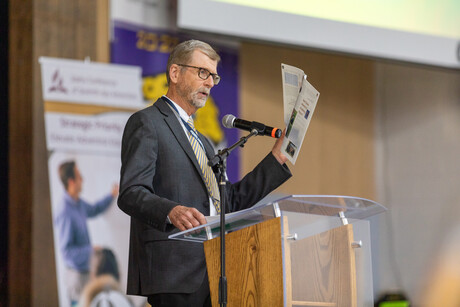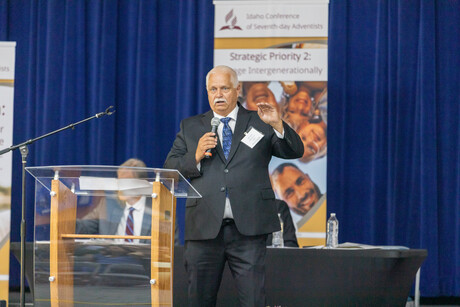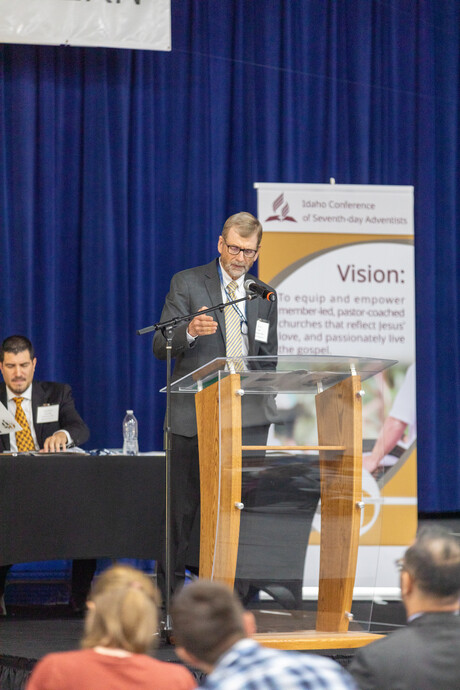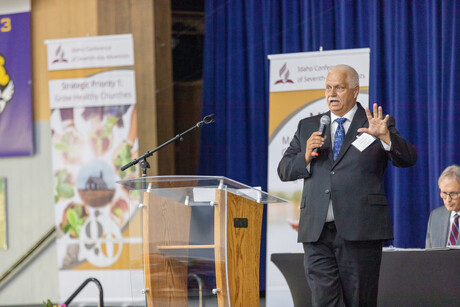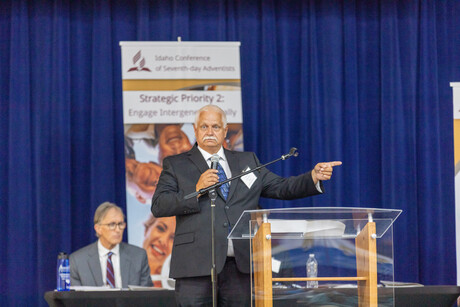 Patrick Frey, Idaho Conference superintendent of education, shared how enrollment increased from 265 to 304 students. Students are excelling academically, and teachers are investing well in the next generation, including through mental health first aid training. Some schools within the ministry territory are 90% missional.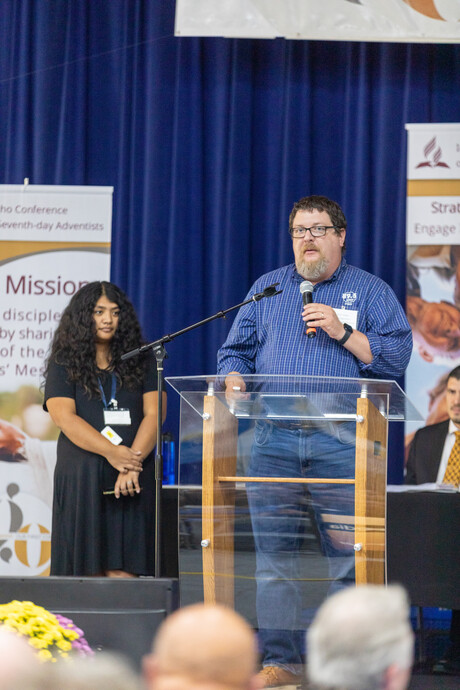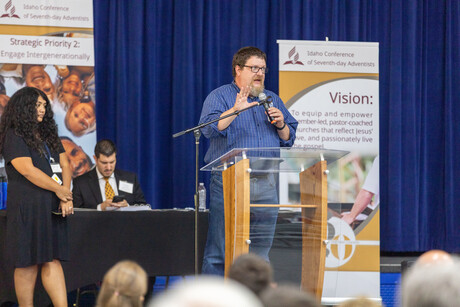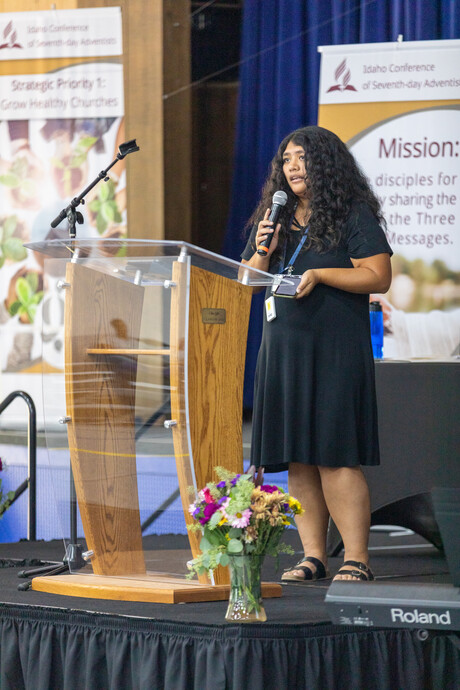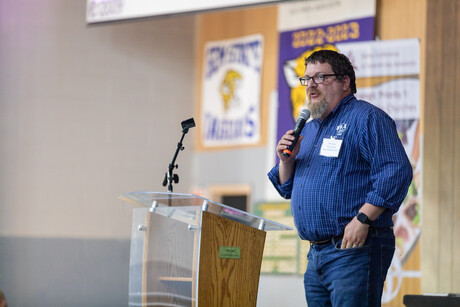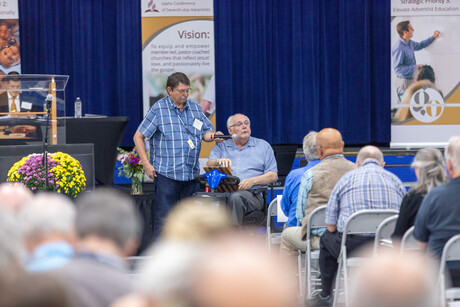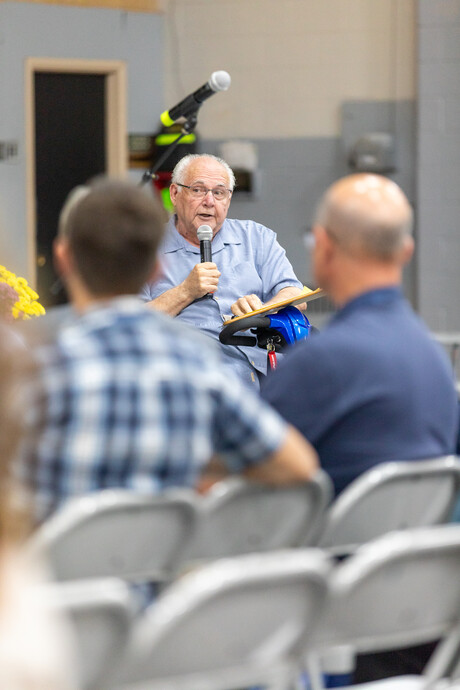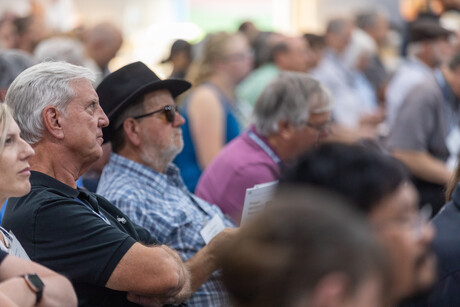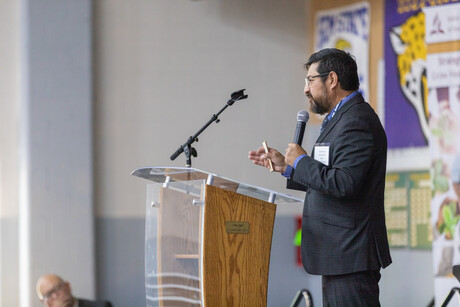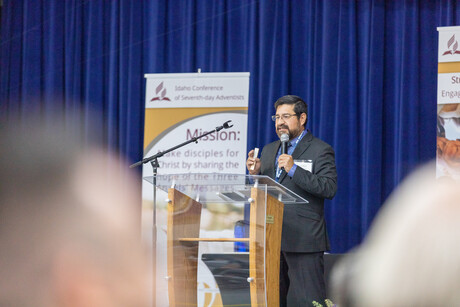 Each ministry report — including GSAA, Hispanic ministries, Camp Ida-Haven, Barefoot Media Ministries and Land Use Committee — featured encouraging updates and time for delegates to ask questions and thoughtfully engage in conversation.
The Articles and Bylaws Committee presented a list of governance changes for delegates to process.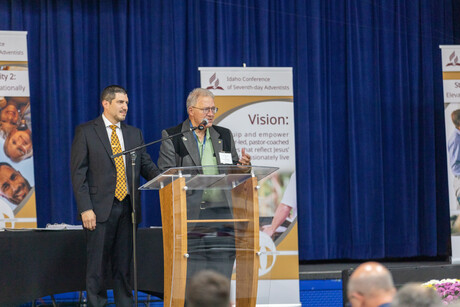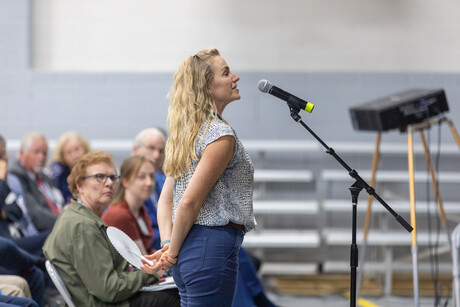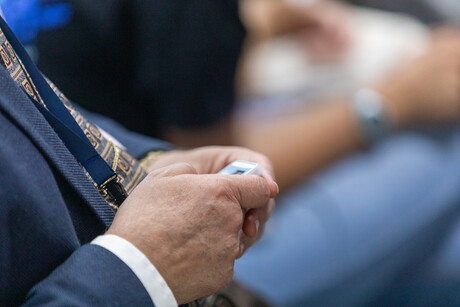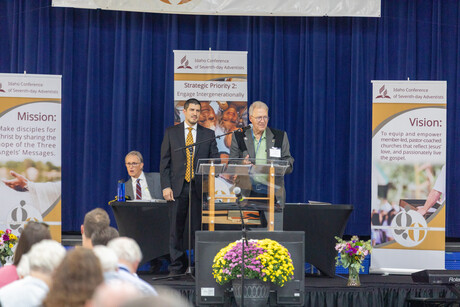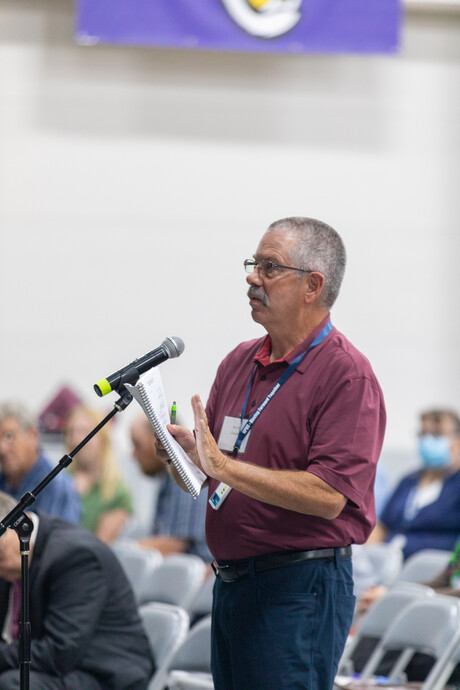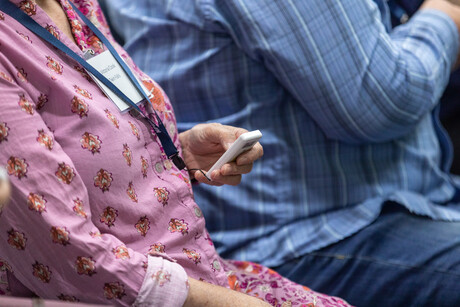 The decisions included moving to a quinquennial meeting cycle, choosing to elect only officers and the superintendent of education at session time, and allowing the Board of Directors to select department directors. Additionally, the list included adding measures for emergency virtual sessions, adding additional representatives to various boards, and clarifying general wording and consistency issues within the bylaws of Idaho Conference.
Delegates chose not to change church delegate allotment based on membership from 1 for every 20 to 1 for every 30 members and sent back the wording on two items relating to department leaders' election process.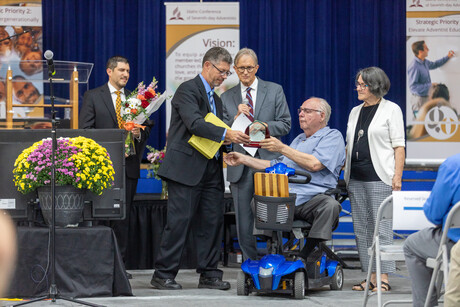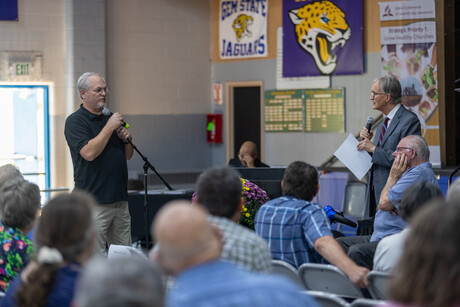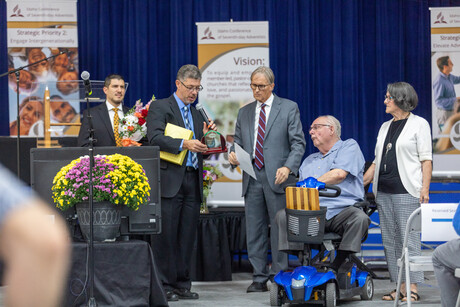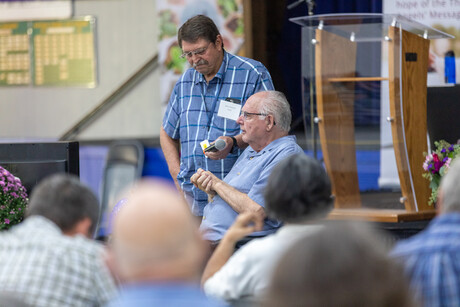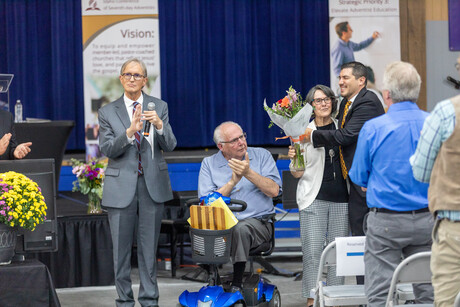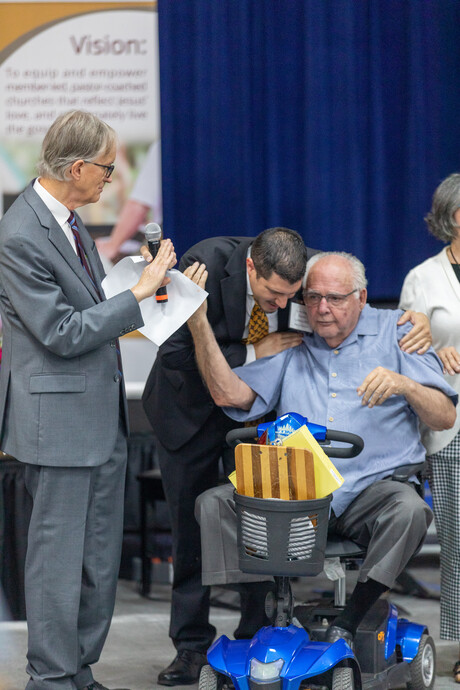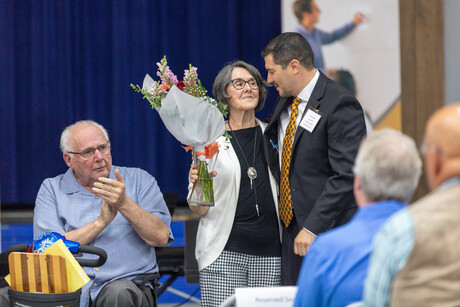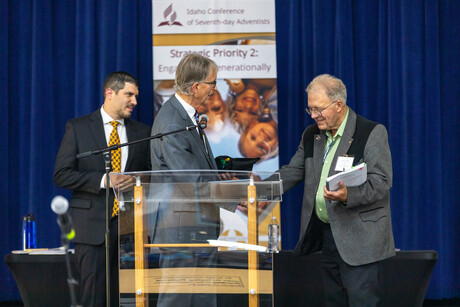 In meaningful moments, Idaho Conference recognized Milford Terrell for more than 30 years as Camp Ida-Haven operating board chair and Vern Pritchard for 33 years of service with the Articles and Bylaws Committee.
In the last moments of the session, Prest reminded delegates of the Gospel Commission message to "go" and asked local leaders, "Will you join me in making His last command our first concern?"
Serving Idaho Conference for the next five years will be: David Prest Jr., president; David Salazar, vice president for administration; Patrick Frey, superintendent of education; Barry Curtis, part-time ministerial director; and Eve Rusk, planned giving/trust services/communication director. The role of vice president for finance is referred to the new board of directors.
Idaho Conference's mission is to make disciples for Christ by sharing the hope of the Three Angels' Messages and has a vision to equip and empower member-led, pastor-coached churches that reflect Jesus' love and passionately live the gospel.
Idaho Conference is home to 44 churches, six church companies, 10 elementary schools, one academy, a summer camp, two radio stations and 7,198 members.