Welcome spring by making a cute and easy sock bunny!
Materials needed: 
Sock
Tall cup
1 cup raw rice 
3 rubber bands
Black marker
Piece of ribbon
Scissors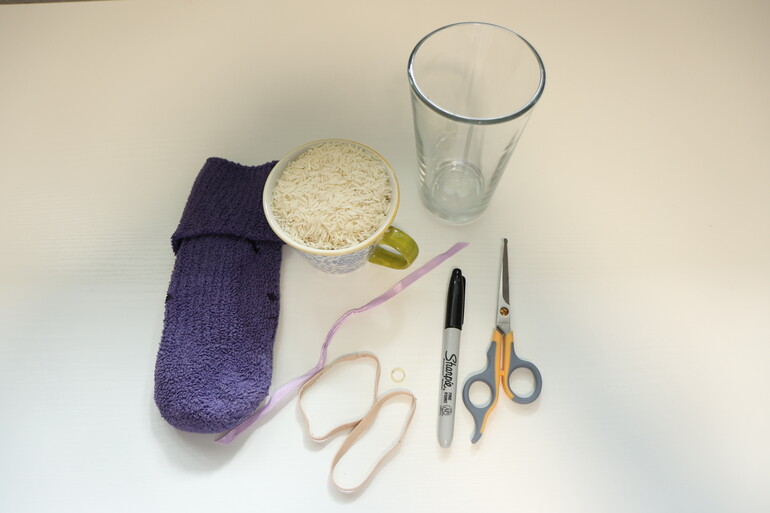 Step 1. Place the sock in a tall cup and fold the end of the sock over the edge of the cup. This will make it easy to pour the rice into the sock.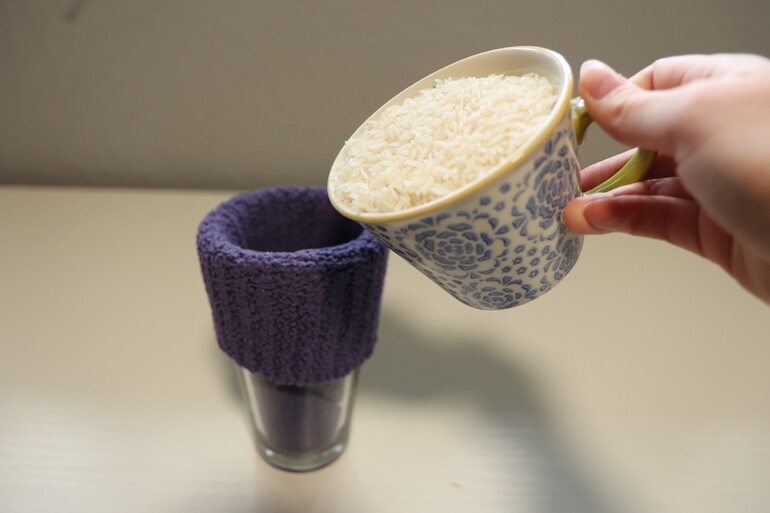 Step 2. Measure 1 cup of rice and pour it into the sock.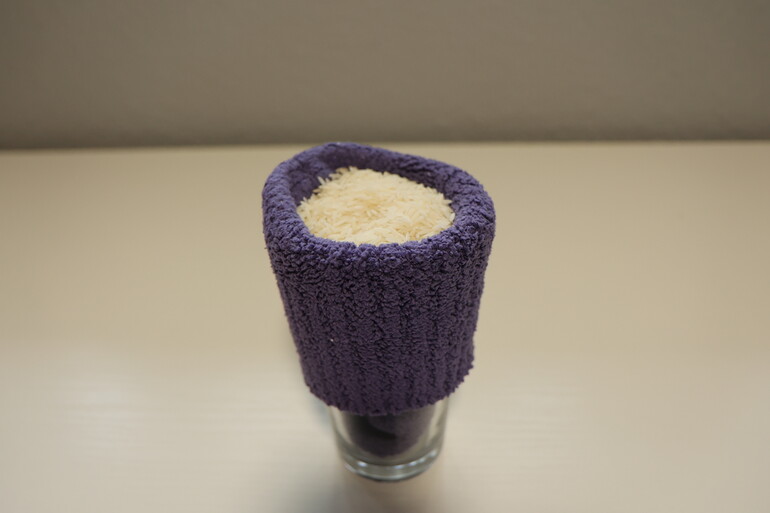 Step 3. Tie the sock closed with a rubber band. This should leave you with a round ball shape for the body and head of your bunny.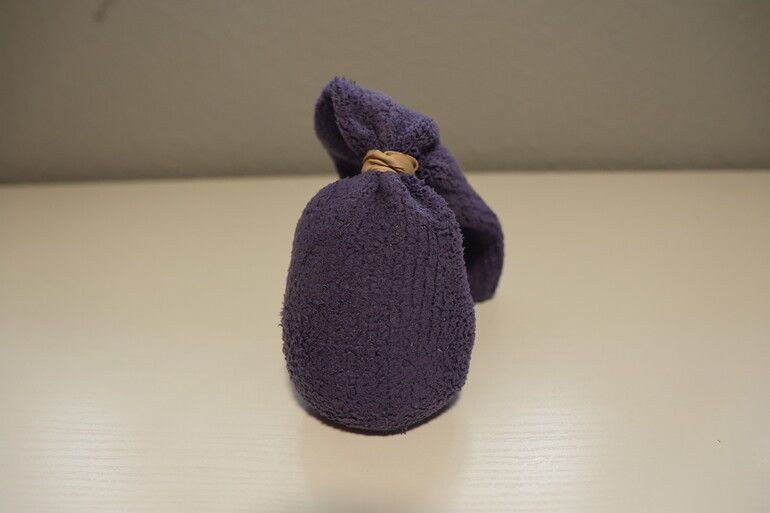 Step 4. Form the bunny's head by pinching the rice ball in half and adding another rubber band to separate the head from the body.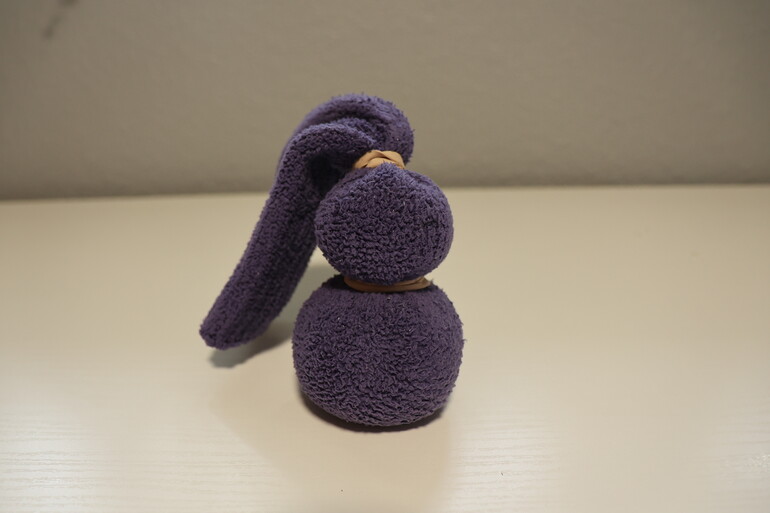 Step 5. Decide where you want the tail to be, pinch another small section and add another rubber band to keep it in place.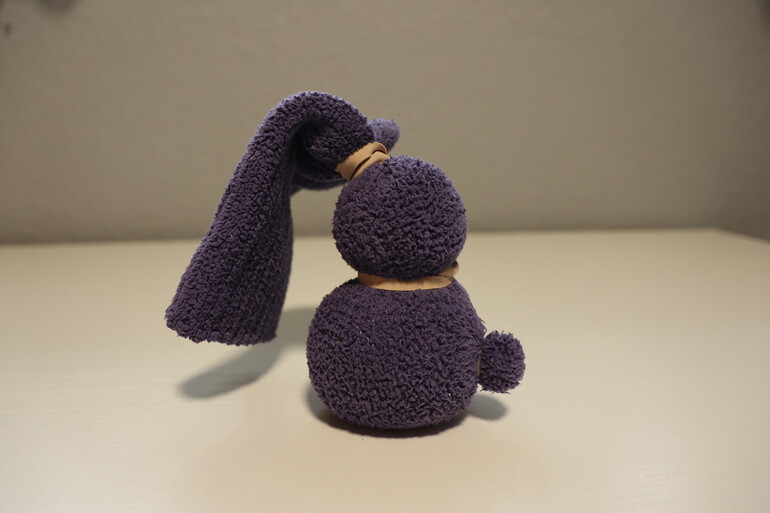 Step 6. Use scissors to trim the top of the sock until you are left with a few inches for the ears. Make a cut in the middle to separate the ears. Then cut them to the shape you want. You can use a black marker to plan your cuts before you make them.
Step 7. Draw eyes and a nose on your bunny using the marker.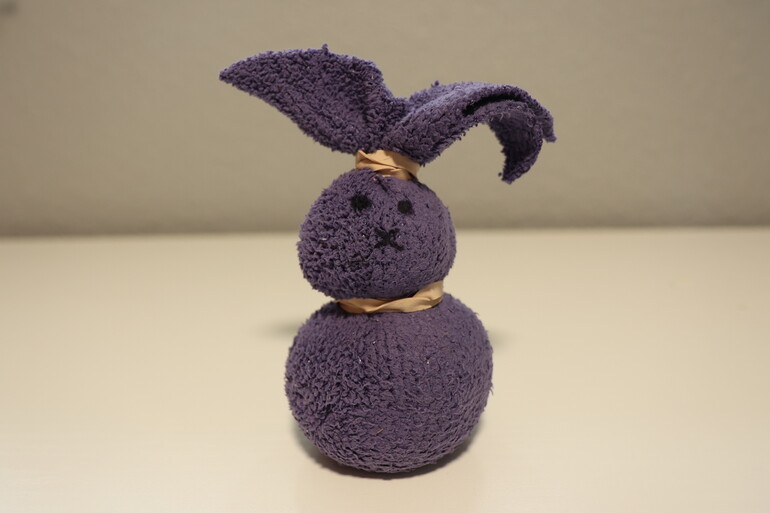 Step 8. Cut a piece of string or ribbon and give bunny a bow around its neck.