Port Angeles Church recently celebrated two mortgage burnings — one for the property and one for the facility — at a local park's historic cabin.
As members eyed the market, they saw a church property sell significantly below market rate. When the next property became available, church leaders agreed, with faith-based prompting from member Alain de Chantal, to submit a low offer with all they could afford to see what might happen.
Their offer was accepted, and Port Angeles purchased a million-dollar property for $300,000!
"God works in mysterious ways," said Jerry Moore, church treasurer, in reflection.
The church had $180,000 in the bank for the property, obtained a loan for $120,000, accepted a construction bid for $376,000 and recruited a team of church volunteers and 65 Maranatha volunteers who were led by members Terry Barton and Josh Winters.
"I can guarantee that $676,000 wasn't the full expense," Moore said. "This was a sizable chunk of money for our church. It was a great effort by all the church members who contributed to the cause as well as additional volunteers from Maranatha who came along side us."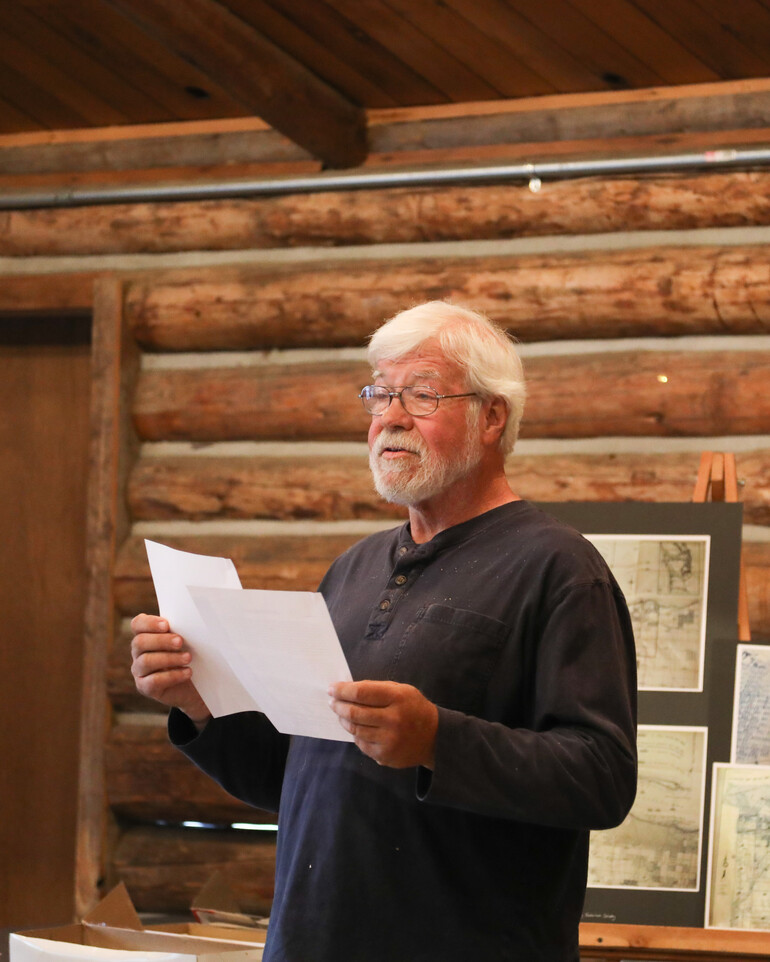 The church started remodeling and expanding the historic church property that was located just one street over from their cramped 9th Street church. The 8th Street church, originally owned by First Church of Christ Scientists, covered two original Port Angeles property lots numbered 266-267 as documented by Clallam County Historical Society maps.
"We had figured out financially that we would do this project in three stages," explained church historian Marlene Moore. "We didn't plan to replace the carpet or the ceiling. And then we received a year's worth of rain in one day on Sept. 28, 2013. The roof was open, and everything was exposed."
Church volunteers along with newly arrived Maranatha volunteers encountered a wet, sloppy mess to clean up. The church now has a rain chart in its archives!
"Maranatha helped us get done within a year," Jerry Moore noted. "The project wasn't an easy endeavor. There's a lot of stories — like a stolen truck and trailer with 6,000 pounds of gravel that were recovered — and even some funny episodes — like popping wheelies in a Bobcat."
According to Moore, the most the church was ever in debt was $457,784.14. This amount was officially paid off on April 28, 2022, with assistance from a Washington Conference capital funds check, just eight years after the church moved into their new church home.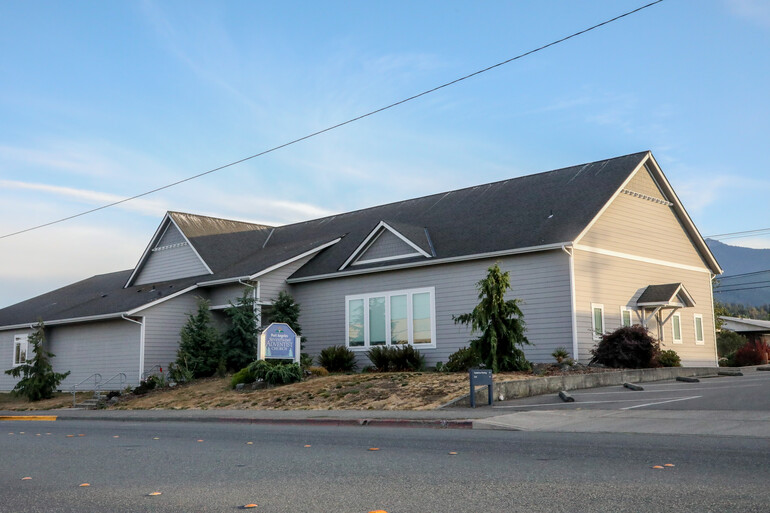 "I remember thinking how the location, the potential, the remodel, the mission, was so much better at this 8th Street location," said Doug Bing, Washington Conference president, as he prepared alongside member representative Cheryl Barton, to burn the mortgages on Sept. 17. "Every time I drive to Port Angeles Church, I pray, 'Thank You, God, for leading this church to this building' because it helps fulfill the mission so much better."