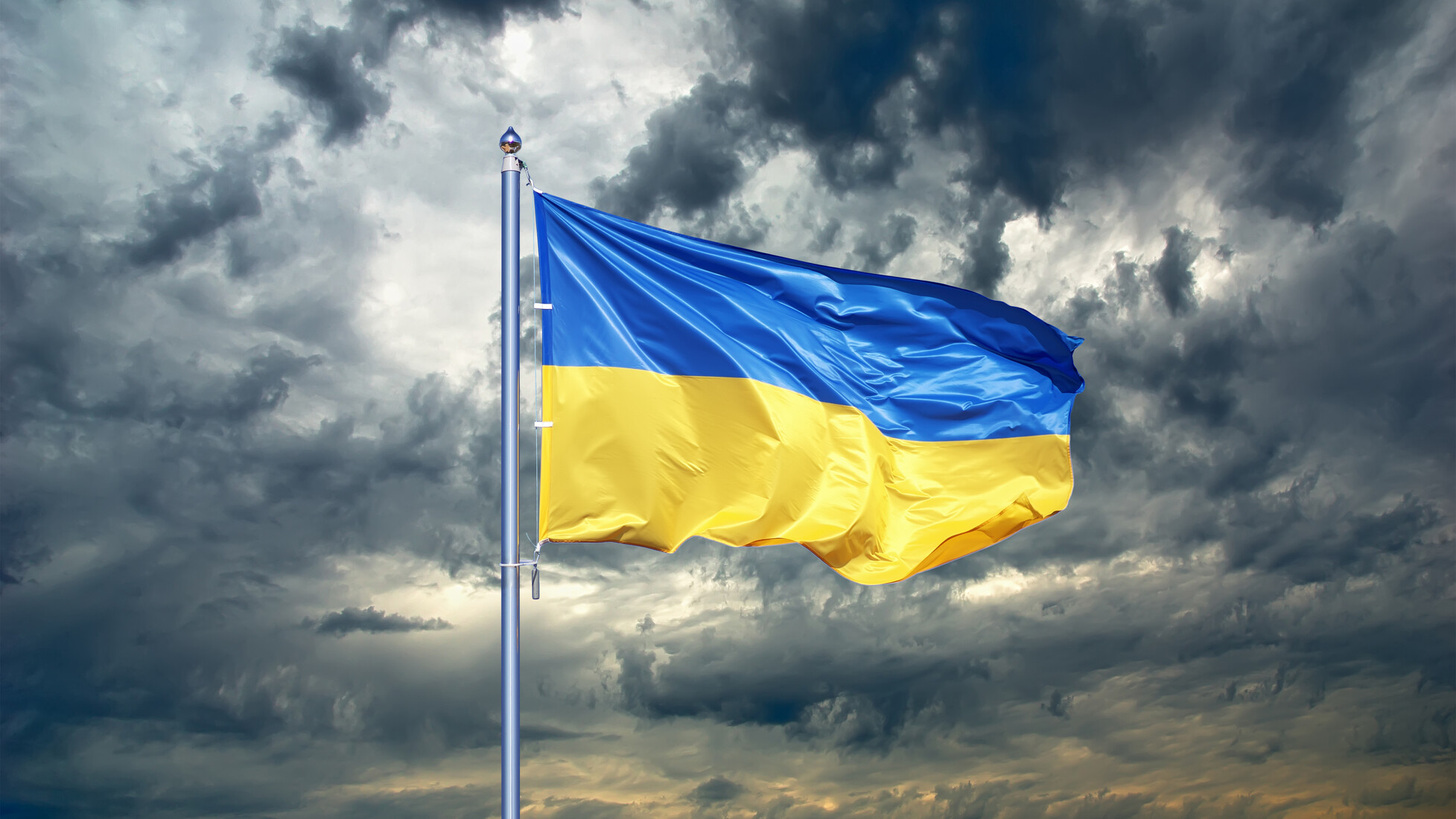 The humanitarian crisis in Ukraine is growing. Our televisions, smartphones and social media accounts continue to chronicle the bombed-out homes, destroyed churches, orphaned children and devastated families. When confronted with the images and interviews, we feel grief, anger and helplessness.
These feelings are not ours alone. There is always one thing we can do when our hearts are breaking. We must pray.
We ask you to join with members across the Northwest and around the world in praying for peace.
God of all — creator of Ukrainians and Russians, the culpable and the innocent, those waving olive branches and those brandishing weapons — we pray for what this world most needs: the coming of the Prince of Peace.
We know You feel each wound, each grief — that even as we hurl words and shells, Your Spirit still strives with all. We plead for peace — that no more blood will be shed; that no more children will be homeless; that those who seek to rule others will be made to acknowledge Your rulership over the nations.
Protect Your people — for they are all Your people — wherever they live, whatever language they speak, by whatever name and in whatever language they call out to You for help and aid.
May those who own the name of Christ carry His banner, and may their efforts be blessed. May they see less violence, renewed peacemaking and safety for the mission of Your church.
In the name of Him who is our peace — Amen.
---
Get Updates
ADRA
Adventist Church
---
European ADRA Teams on the Front Lines
According to the United Nations (UN), more than two million people have already fled Ukraine. These are mainly women and children who were forced to leave their homes and families. 2.9 million people in eastern Ukraine are currently dependent on humanitarian aid. The current escalation led to mass migration towards the neighboring countries of Poland, Slovakia, Romania, Hungary, and Moldova.
ADRA Europe expresses its profound concern for the people affected by the armed conflict in Ukraine. Together with other agencies, ADRA continues to respond to their needs, supporting those fleeing from war. With the involvement of hundreds of Adventist volunteers, ADRA's teams currently provide humanitarian support in Ukraine, neighboring countries, and host communities.
Here are some of the activities the national ADRA Teams are performing under the coordination of ADRA Europe:
In Austria, ADRA runs two welcome centres - one in Vienna, receiving 20 refugees every afternoon. At the centre, they can eat, sleep, have a shower, wash, along with receiving basic information on how to proceed, where to register, and how to use public transport. ADRA further supports two other welcome centres linked to Adventist churches in the cities of Linz and Mistelbach.  ADRA is financially supporting Bogenhofen primary school that has enrolled 6 Adventist and Christian Ukrainian refugee kids. ADRA has also pledged 45,000 USD in support to the network project Ukraine.
In Bulgaria, since the beginning of the crisis, ADRA has started fundraising activities and collecting food and sanitary products, as well as medicines. ADRA Bulgaria collaborates with ADRA Romania and, so far, has delivered about 6 tons of goods to Ukraine. The Bulgarian government established a crisis center in Varna, which accommodates about 1,000 refugees, and ADRA volunteers are on the ground and supplying necessities.
An ADRA Croatia team member is acting at the Croatia/Ukraine border, working at the refugee centre. There, he provides psychosocial support and translation, and helps with organizing accommodation for displaced persons. In the refugee centres in Varaždinske Toplice, Gospić, and Osijek, ADRA is implementing workshops for children and women through a network of volunteers, as well as other services possibly needed by the refugees (e.g., transport to other towns for medical exams or physical activities). Financial donations are collected through regular appeals on Facebook. Hygiene packages are collected for distribution. ADRA is collecting funds to purchase a van for transporting donations to Ukraine.
ADRA Czech Republic is currently focusing on 3 ways to support people affected by the war in Ukraine: through helping internally displaced Ukrainian citizens in Zakarpatska Oblast by supplying them with food, medical equipment, and other goods; through supporting families at the SK/UA border in collaboration with ADRA Ukraine; and, finally, helping migrants seeking refuge in the Czech Republic. ADRA volunteer centres are focusing on local support within Regional Centres for Help and Assistance to Ukraine, coordinating volunteers who offer food and drinks to people in need and help them with navigation, as well as providing psychosocial support. ADRA has also started to purchase medical material to be transported to Ukraine – specifically, defibrillators, emergency tourniquets, bandages, and other desperately needed medical equipment.
ADRA Germany is financially supporting transports of refugees from Ukrainian borders and establishing a network in Germany for the support of refugees. ADRA organizes accommodation through an online form and through the Ukrainian and Russian language telephone hotline. All accommodating parts receive a guiding handout with minimal requirements and protection measures. In addition, ADRA offers financial assistance until state support takes effect. Simultaneously, ADRA is preparing long-term projects.
ADRA Hungary is running 4 settlements, providing food and hygiene kits for the refugees. It organizes the transportation of mattresses, blankets, bedclothes, electric devices, food, hygiene products, and medicine to Western Ukraine. ADRA also manages a food distribution activity, two (2) times per week in the Budapest main railway station.
ADRA Italia is giving economic support to some of the ADRA network's projects in Ukraine and Romania. ADRA also started a census to collect data for families willing to host refugees among Adventist church members. 9 refugees have already been accommodated. Some Ukrainian families have been accommodated in church apartments and structures. The Municipality of Trevignano (Rome) has requested the collaboration of the ADRA local branch for the supply of food for the structure "Casa del fanciullo" in which, in the next weeks, about 30 Ukrainian refugees will be hosted. The local ADRA volunteers coordinate one or two trips a week to the Food Bank, in order to find the necessary food to offer as the three main meals for the guests of the structure. ADRA is also sending basic necessities to Ukraine and surrounding areas.
In Poland, ADRA is cooperating with the Adventist Church to help as many refugees as possible. The Adventist Church in Poland counts 5,000 people. Many churches and church members have opened their doors to refugees, providing a total of about 1,000 beds. ADRA supports the church shelters with necessary equipment and economical help, to ensure that at least 500 beds will be available per night. ADRA Poland also sponsors buses into Ukraine. The buses are loaded with emergency help, and they also bring refugees back into Poland.
In Slovakia, the transit center on the border was, by the order of the Government, moved 34 km inside the country, in a place called Michalovce. There, ADRA is operating a tent where refugees are in transfer to other places. ADRA is also preparing aid in the form of food and NFIs packages for Ukraine.
In Slovenia, ADRA is collecting medical sanitation materials, to be sorted and distributed to Ukrainian hospitals in cooperation with the Medical Chamber. ADRA is also offering transit accommodation, transportation assistance for refugees, and fundraising to support Ukraine and neighboring countries.
This article was originally published on the Inter-European Division website on Mar. 17.
---
How You Can Help
AdventistGiving
Contribute humanitarian and spiritual aid to the Ukraine.
​Donate online via AdventistGiving. Use offering code for Ukraine (31042). The Ukraine offering button is under the World offering tab after first clicking on donate and selecting your local church. The offering category is a clickable field under More Offering Categories.
Donate by check. Make your check payable to "General Conference of SDA" and mail it to: General Conference of SDA, Attn: Eugene Korff, 12501 Old Columbia Pike, Silver Spring, MD 20904. Write "A5U111" on the memo line.
Give by phone with a credit card. Call Gladys at (301) 680-6222 and read her the card information.
Adventist Mission
Adventist Mission is preparing emergency funds to help Seventh-day Adventist churches in Ukraine care for hundreds of displaced people flocking to their premises for food, shelter and transportation to safety.
Tax-deductible donations to help the people of Ukraine can be made on Adventist Mission's website, adventistmission.org/donate. Select "Hope in Crisis (Ukraine)" as the desired project. Alternatively, in the United States and Canada, call 800-648-5824 or send a check to 12501 Old Columbia Pike, Silver Spring, Maryland, 20904.