Just For Kids
Giving Is Fun
The holidays are almost here. Giving special gifts to people we love is such a good feeling. Here's a fun gift idea you can make yourself with a few simple ingredients. 
DIY Natural Lip Balm
Ingredients
1/3 cup beeswax pellets 
1/3 cup coconut oil
2 teaspoon vitamin E (the liquid from about six gel capsules)
12 drops peppermint oil (make sure it's food grade) 
Lip balm containers 
Directions
In a microwave safe container (like a glass measuring cup) add the beeswax pellets and coconut oil.
In 30-second increments, melt the beeswax pellets and coconut oil. Stir well each time.
Once the mix becomes a clear liquid, stir in the vitamin E and peppermint oil. (If you're using vitamin E capsules, break them open and only stir in the liquid from inside.)
Carefully pour the hot liquid into the lip balm containers and allow to cool before using.
If you'd like to add some color to your lip balm, mica cosmetic coloring powder or melting down an old lipstick can provide a hint of color.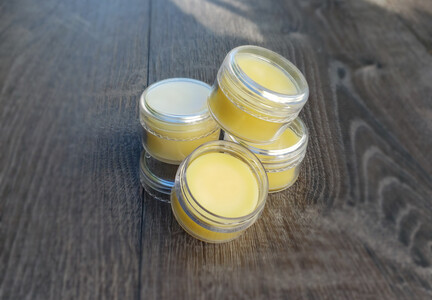 ---
Other DIY Gift Ideas
Stir up some homemade soap and cut into bars. Wrap and give!
Mix up a batch of flavored salt and bag or bottle it as gifts.
Make special Christmas ornaments.
Decorate or personalize a coffee mug.
Make a dry ingredients mix  (like pancake, cookie or hot chocolate). and deliver in a Mason jar.
Decorate a flower pot and put a little plant in it as a gift.
---
Bored? Help this a-MAZE-ing bee find its way through the honeycomb!