Innovative church plants have long been a vital part of Oregon Conference's mission. If you've spent any time there, you've likely heard our motto, It's All About Jesus.
For Oregon laypeople and leaders, this mission statement of knowing, loving, serving and sharing Jesus is more than a slogan. It's a way of life. Holistic, discipleship-focused mission is what drives the key strategic focus of planting churches throughout Oregon Conference's territory. Many unique church plants are already up and running, but over the next five years our goal is to plant 20 more. More significantly, this plan calls for leaders who know their communities well and can craft a church experience that specifically grows out of the needs and values of their neighbors. When leaders deeply reflect on the place of a faith community in the lives of people not traditionally attracted by church buildings, groups like Common Ground emerge.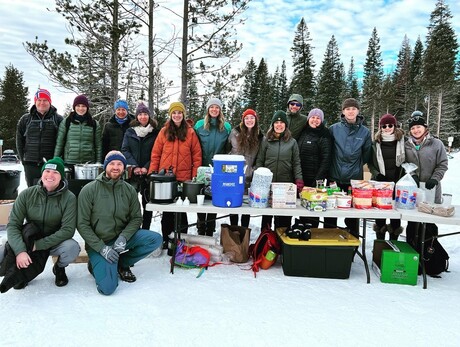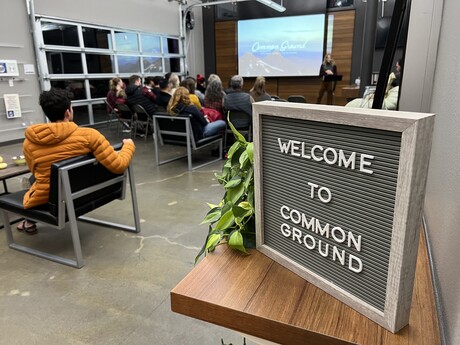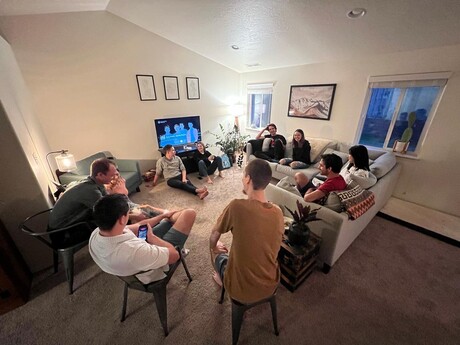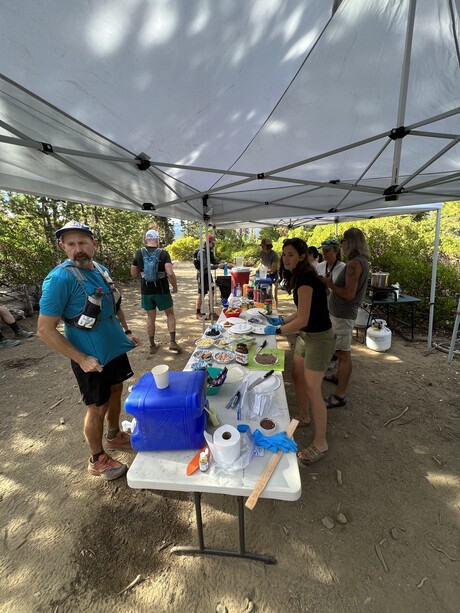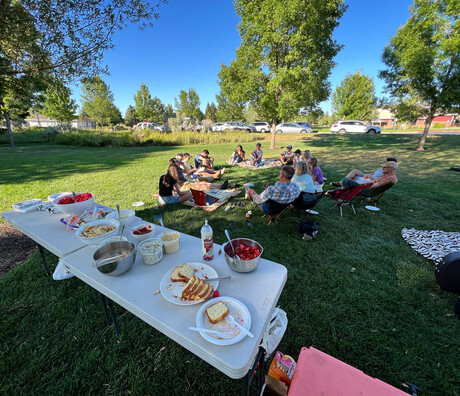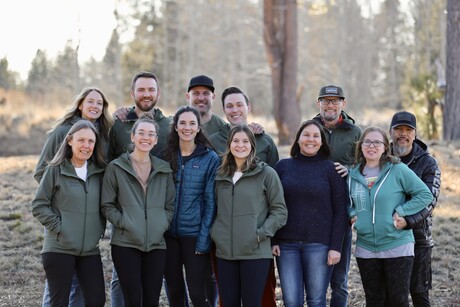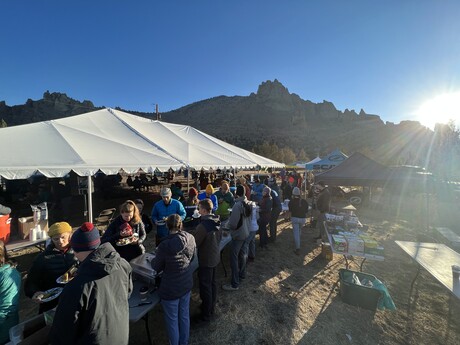 Common Ground is an outdoor-based church plant based in the Bend, Oregon, area. Randy Folkenberg, Common Ground pastor, tells their story this way:
"The journey of this new faith community, now called Common Ground, started a little over a year ago with a series of conversations on what it might look like to form a local body of Christ intentionally structured to engage in the reflecting of Jesus to the post-religious outdoor community of Central Oregon. This demographic consists of people of various ages who center much of their life around one or more outdoor pursuits. For a host of reasons, these individuals, while often interested in intentional spirituality, do not look to traditional systems or structures of 'religion' as spaces conducive to spiritual growth, processing through life's deepest matters, and finding a life-giving community. Common Ground's mission statement is, 'To grow a movement of Jesus followers who reflect His heart in the outdoor community of Central Oregon.' We do this through weekly house-churches and Bible study groups, monthly worship programs, monthly service opportunities in the local outdoor community and several annual retreats focused around specific outdoor pursuits. We continue to celebrate and be awed by how God is using Common Ground to bless and reflect His love to people who have never before encountered the good news of a God that looks like Jesus. Additionally, it has been encouraging and truly miraculous to see people re-engage in the body of Christ through Common Ground after being completely disconnected for many years."
It's important to note that in Central Oregon outdoor activities such as rock climbing, hiking, biking and many others are a major uniting factor in the population at large — and have often served as an unofficial place of worship and finding community. But the circumstances and needs around each church plant vary greatly.
In Oregon City, a very different type of church plant emerged in the midst of the pandemic, and now meets every Sabbath in Oregon City Elks Lodge.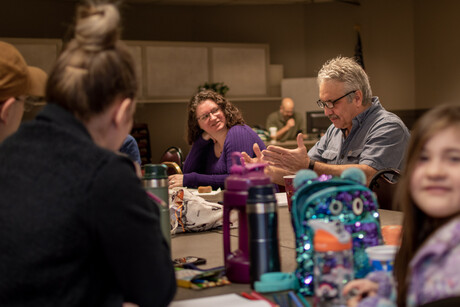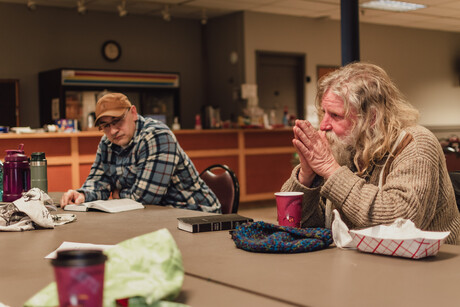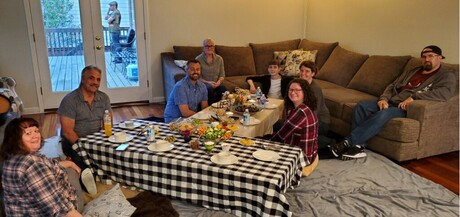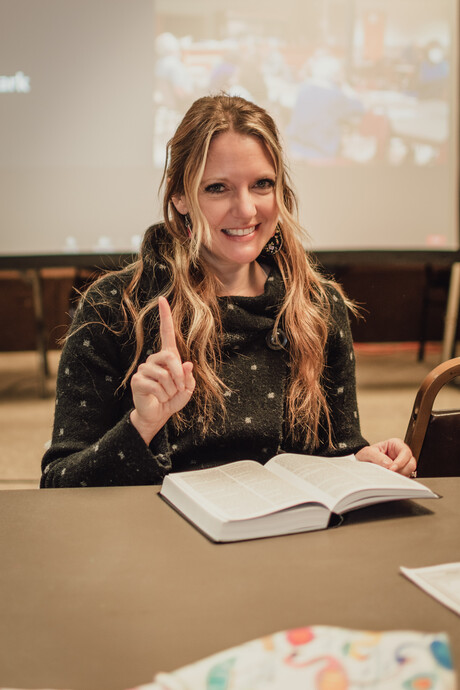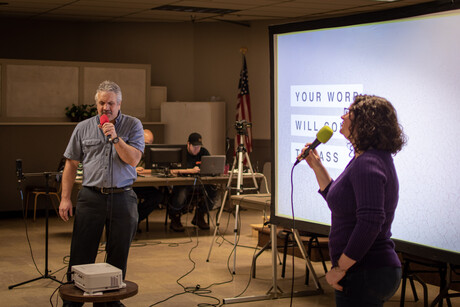 "Unofficially we started in a backyard in mid-2020 after COVID-19 shut down churches," said Jim Reynolds, a lay leader for the group. "Our goal has been to reach people that are not connected to a church. So far we have several members that had either dropped out of a church or had never been a part of one at all. There was a breakfast for the un-housed under the bridge by the church. Multiple times I had talked to the people and invited them to church with no response. One Sabbath I started pouring out my heart to Jesus, I wanted badly for our church to be full. A big homeless man walked into our building and asked, 'Is this a church?' I said 'Yes, welcome friend.' He turned to go and said, 'I will be back with friends.' A few minutes later he came back with six people from the breakfast."
In Fairview, Oregon, Crosswalk PDX has partnered with another local Christian church to share a building, and, after several pop-up services, officially launched their weekly program in October 2021. "We are open to all, but our initial target group includes those that have disconnected or walked away from church, for whatever reason," shared Paddy McCoy, Crosswalk PDX pastor.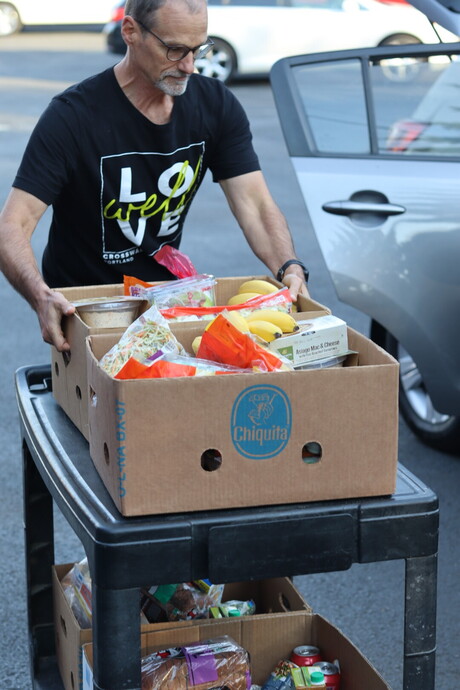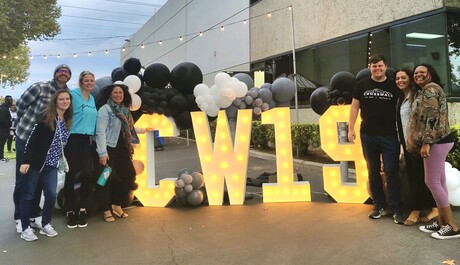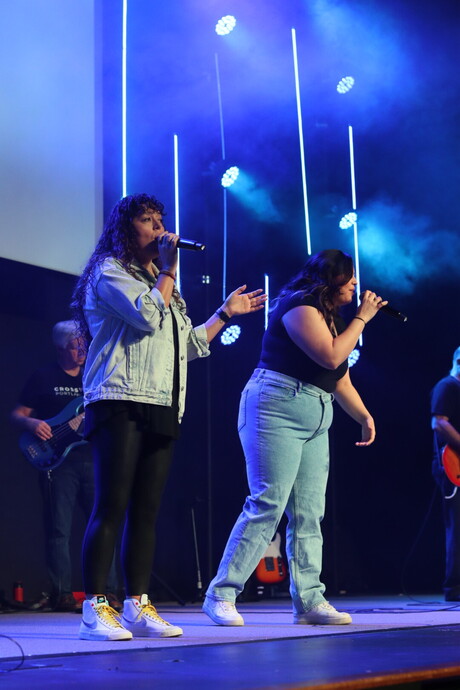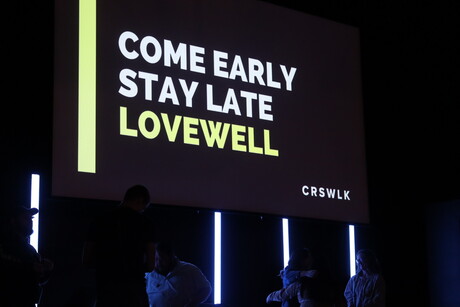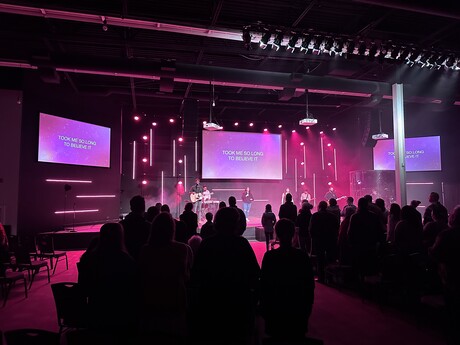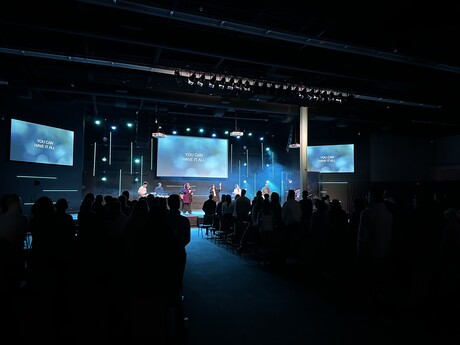 Many church plants from the past several years have already begun to blossom, including second-generation English-speaking church plants supported by the Oregon Conference Hispanic ministries department.
Vivid Adventist Church began as a church plant in the Salem/Keizer area led by Sam Moreno, pastor, and is now in its seventh year.
"A lot of young people in the Hispanic and Latino communities need people who understand where they're coming from," said Pochy Montes, current Vivid Church pastor. "They often can disconnect when sermons and Sabbath school don't feel relatable to their experiences, and they don't always understand the expectations that come with church. We offer a safe space to listen to them and have honest conversations. They can be themselves and still learn about our faith without losing their culture."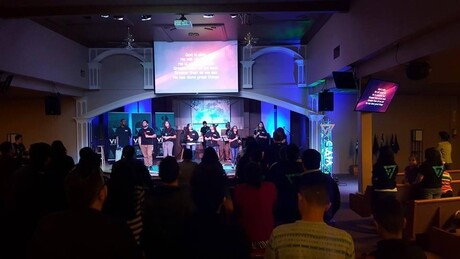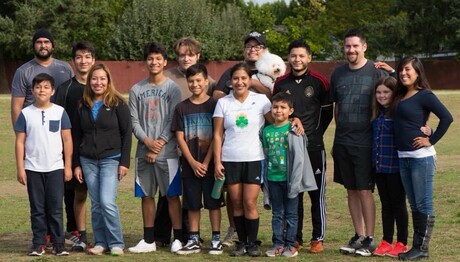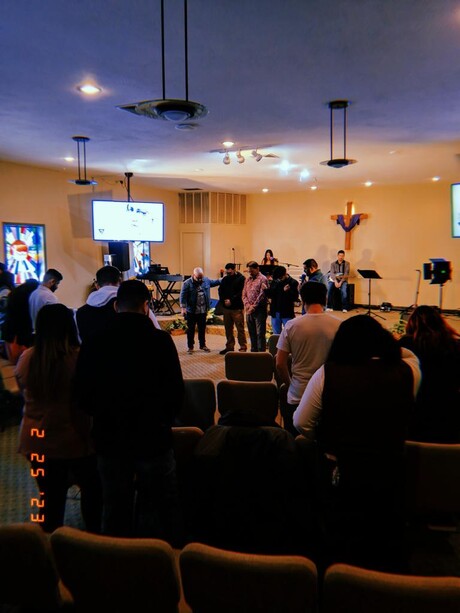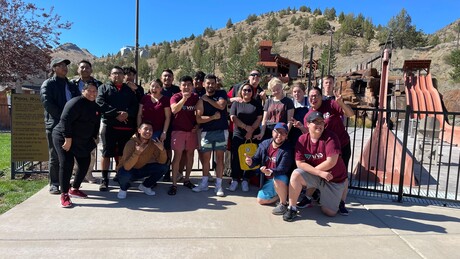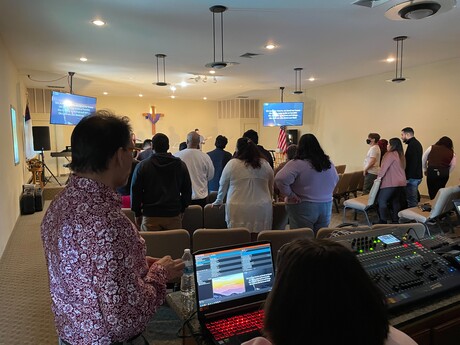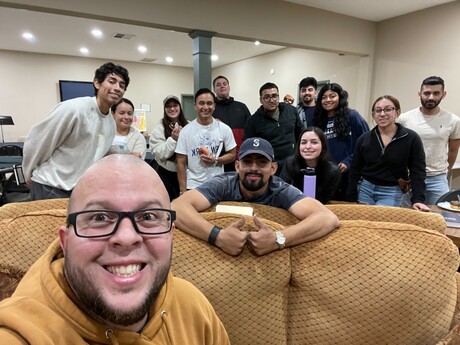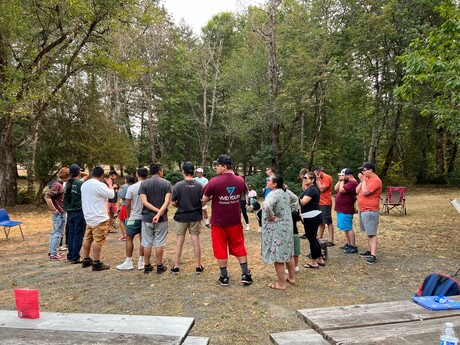 Dan Linrud, Oregon Conference president, has a high commitment to church planting. As a pastor, he has been an effective church planter, and through the years has been a church planting trainer with the NAD SEEDS church planting movement and a church plant coach. Linrud is helping to personally spearheading the conference church planting initiative, working with pastors and lay persons who sense God's calling to plant new churches and ministries in our territory. The conference has a strong passion for multiplying churches across our field.
Linrud often references Jesus' teaching on wineskins in Matt. 9 and Mark 2, making the point that while existing churches are able to effectively reach people with religious backgrounds, "new wineskins" are needed — in the form of new churches and ministries — to reach the vast population of those from irreligious backgrounds.
"The church is called to help people from all backgrounds come into relationship with Jesus now and for eternity," shared Linrud. "This requires new modalities to share the timeless message of relationship with Jesus."
In the coming five years, church planting will be an increasingly major priority in Oregon Conference. This bold vision necessitates building a strong church planting system and structure for recruiting, training, resourcing and coaching church planters.
Linrud shared that the real goal is not multiplying church plants, but multiplying trained church planters. Church planters, plant new churches.
The conference is engaging with the NAD Evangelism Institute to implement their ACTS system. The first cohort for this begins April 17–19, 2023, and will consist of those who have already planted churches/ministries to focus on collaborating as trainers and coaches for future planters.
"It's always thrilling to respond to the Holy Spirit's calling to be in the middle of God's will to create as many pathways as possible to sharing abundant life in Jesus!" said Linrud. "That's what church planting is about."