With churches beginning to return to pre-pandemic ministry, there's never been a better time to take a fresh look at an outreach opportunity with real potential to grow your church. I'm talking about Pathfinders. 
I recently spoke with Pathfinder coordinators from across the Northwest at a training weekend at Gem State Academy. A coordinator is a team leader that works with the club directors in a specific region. Sometimes, a coordinator plays a specific role for all clubs in their local conference. 
As I spoke with these dedicated leaders, I discovered five ways Pathfinder clubs help grow a church.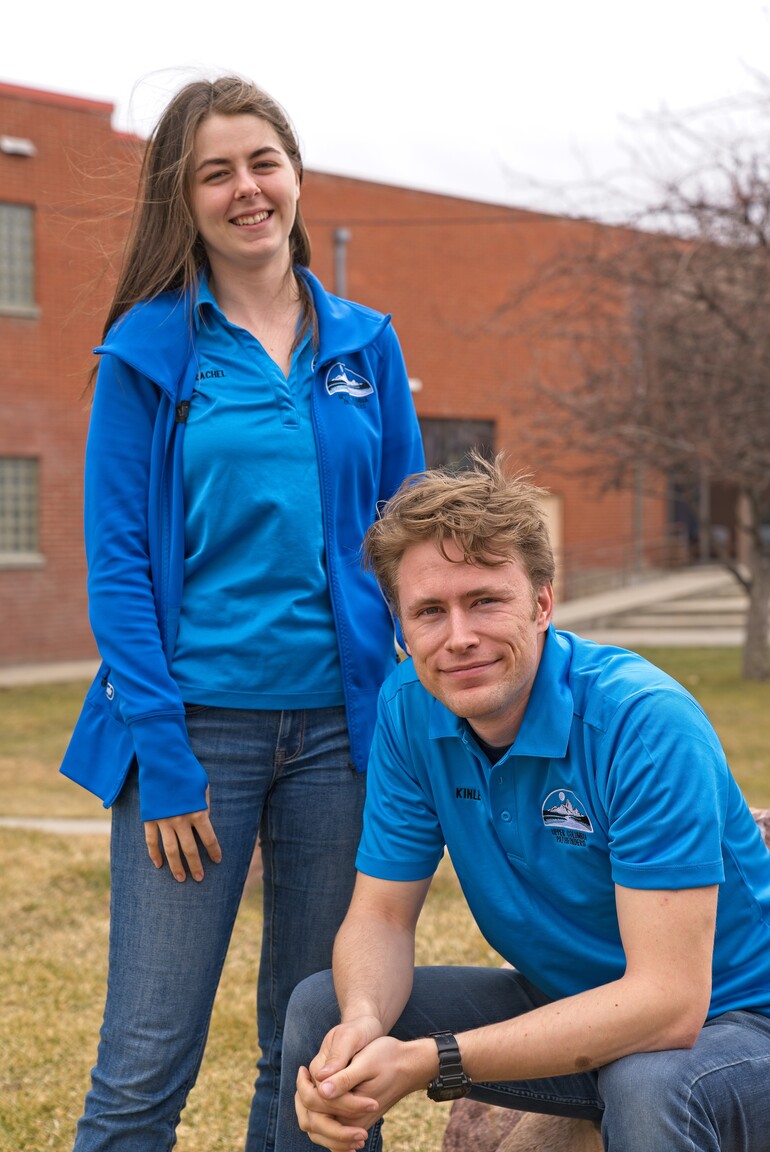 1. Pathfinder Introduce Kids to Jesus
Kinley and Rachel Stumph are some of the youngest Pathfinder coordinators in the Northwest. Rachel Stumph shared how Pathfinders is a low-key way for kids to enjoy learning about God. "It's fun," she said. "It doesn't put pressure on kids to become a Christian, but as time goes on they will be drawn to Jesus."
Eric Barber, Upper Columbia Conference coordinator for the North Cascade, put it this way when asked about the value Pathfinder clubs for a local church. "I think it comes down to the core memories that kids take away into adulthood," he said. "Anchors are really important. Even when young people choose a different direction sometimes, life will throw something in their path that will remind them of those core beliefs and values they learned in Pathfinders."
So, what if you don't have children in your church? That isn't stopping some churches in Upper Columbia Conference. Richie Brower, UCC Pathfinder director, said, "If your church doesn't have kids attending, Pathfinders has proven to be a successful outreach to families."
"Find the needs in your community," added Eric Barber. "It may be that parents in your community need after school care. Open an after school club to help meet that need."
The club opens a door to reach families in your community. It's' a way to share Jesus using nature, a tool so many are eager to learn more about.
2. Pathfinders Deepen an Appreciation For Creation
To earn honors, Pathfinders spend a lot of time learning about nature. Those brightly-colored and embroidered badges displayed on their sashes represent hours of learning. As they study about each honor, young people grow their appreciation for nature and its Creator. 
I remember my own experience. Every honor taught me beautiful details about God's craftsmanship and incredible design. The shell honor is especially memorable for me.
"The structure and adventure, connecting with other kids, was what attracted me as a kid," said Eric Barber. "As a young adult, it was a great way to get involved with the church. Pathfinder Clubs combined our love of the outdoors and our love for youth." 
Amber Barber, Eric's wife and ministry partner, said, "It's been energizing to watch kids experience new things through Pathfinders. We really enjoyed watching kids experience creation on visits to Yellowstone and other national parks."
Whether it's a campout or exploring in nature for an honor, Pathfinders brings kids face to face with their Creator.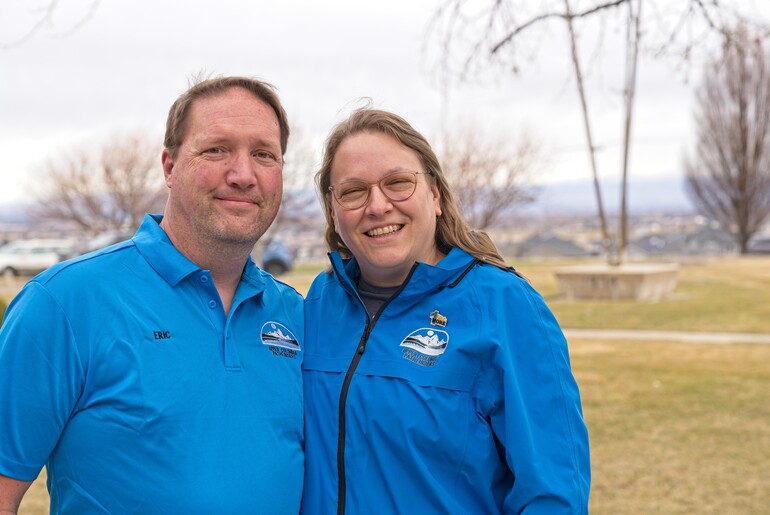 3. Pathfinders Build Deep Relationships
There's something special about Pathfinders that strengthens and grows a church family. The secret sauce is the relationships that are forged in the club setting. 
"The friendships kids form in Pathfinders turn into lifelong friendships," said Amber Barber. "Our daughter still talks with friends from Pathfinders."
Kinley Stumph joined Pathfinders because it was something he and his brother could do outside of church and school. It provided a way for them to stay active and at the same time stay connected to spiritual things. 
As a young teen, Rachel Stumph found Pathfinders helpful in making connections after moving to a new town. "Pathfinders was a way to find friends," she said. "They are still are friends to this day."
4. Pathfinders Offer Multigenerational Engagement
Unlike many school settings, Pathfinders offers kids an opportunity to interact with younger and older kids. Rachel Stumph reflected on her experiences. "My sister became a Pathfinder when I was six-and-a-half years old. I was three years younger. I was eager to join, but had to wait a few years until I was old enough."
In addition to the club-aged kids, Pathfinders are able to interact with the older teens who have transitioned into club leadership training as well as the adult leaders. This multigenerational setting accurately reflects what they'll experience in a church setting later in life.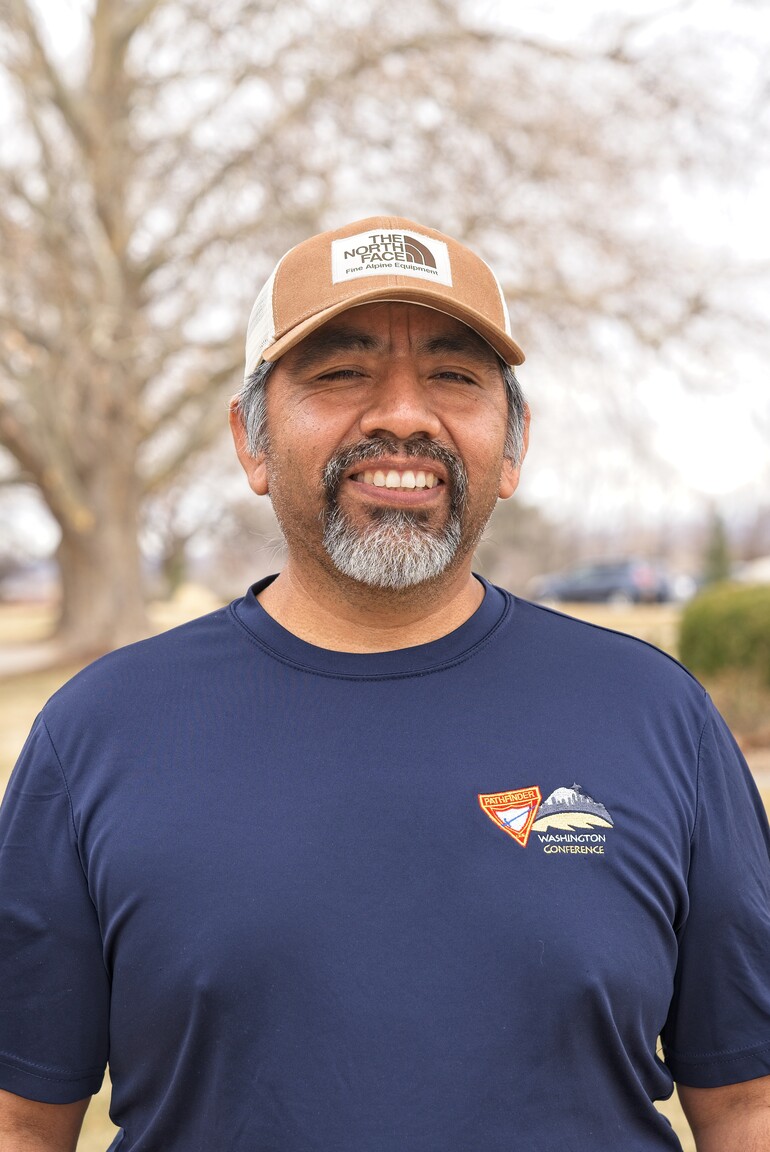 5. Pathfinders Train Leaders
One of the greatest ways Pathfinders grows a church is through leadership training. Young people have opportunity for immediate involvement in ministry, offering experience that leads to leadership. 
For Rachel Stumph, Pathfinders kept her centered and involved in ministry. "It helped me think about where I was going in life and gave me something to be passionate about in the church," she said.
Pedro Santiago Gijon, Washington Conference Hispanic Pathfinder coordinator said, "The most important thing about Pathfinders is that we're training leaders to carry on the church now and in the future. If a church doesn't have a Pathfinder club, that church is in danger of disappearing. But when you have a club, you're investing in the future of your church."
"Sometimes you feel like your work in Pathfinders is insignificant," said Santiago Gijon. "People don't see what you do, and the parents are hard to work with sometimes. The other day, I was in a hardware store getting supplies for my construction company. One of my Pathfinders, who I hadn't seen in quite a while, saw me and called to me across the store. He was so grateful for what I had done all those years back. He's now working in a new church plant of young people. I've had many experiences like that where young adults come up to me and share how much Pathfinders meant to them and helped them stay active in the church."
Pathfinders and Our Future
In conclusion, a strong Pathfinder club has potential to dramatically grow a church — not just through youth baptisms, though that is wonderful, but also in other important ways. Our youth find connection to God and to each other when we provide a safe space for them to learn and grow. 
"I was really nervous at first because I felt we didn't' know anything," said Amber Barber. "We discovered that we can do more than I thought. There's a really good group of people to work with to learn from and get support from."
In addition to the willing spirit Amber describes, it really comes down to two simple things to decide to start a Pathfinder club. "What do you need to be a Pathfinder leader? You need a passion for God and a love for young people," said Eric Barber. "And a willingness to go outside your comfort zone."