Berniece Elizabeth Rudy 100th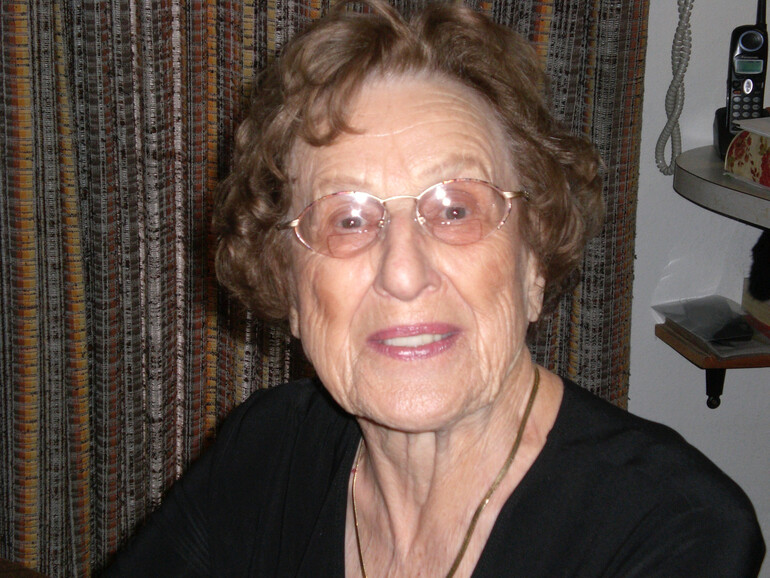 RUDY 100th
Berniece Rudy celebrated her 101st birthday on April 5, 2021, in Spokane, Washington, at the Royal Park Retirement Center with only a few family members, because of COVID-19 restrictions. She celebrated her 100th birthday in 2020, without family, due to COVID-19. 
Berniece Elizabeth Dick was born April 5, 1920, in Portland, Oregon. She was the second of four children of Carl and Matilda Dick.
She graduated from Laurelwood Academy in 1938 and attended Walla Walla College where she met and married Delbert J. Rudy in 1941. They had two children, Kenneth Richard and Virginia "Ginger" Elizabeth, and lived in Thornton/Oakesdale, Washington, area most of their 73 years of married life. Berniece now lives in Spokane.
Berniece's family includes Ken and Joan Rudy of Spokane, Washington; Ginger and Jim Edwards of Fairfield Glade, Tennessee; 4 grandchildren, 2 step-grandchildren, a great-grandchild, a step-great-grandchild and a great-great-grandchild.