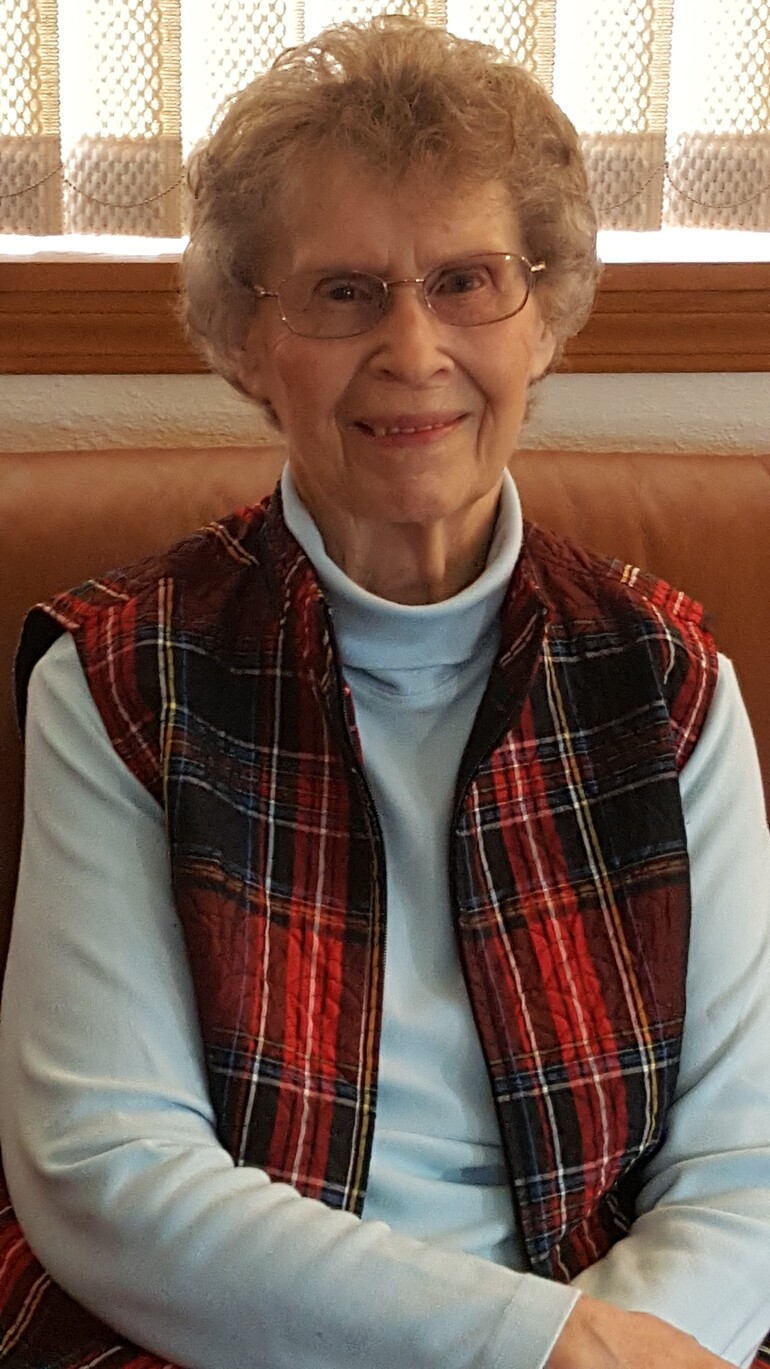 BARRETT 95th
Lois Ruth Barrett celebrated her 95th birthday on Dec. 25, 2020.
Lois was born in Wray, Colorado, on Dec. 25, 1925, to Louis and Hazel Nielsen. She grew up on a farm with her older sister, Maryane, and younger brother, Merle. 
During her high school years, she enjoyed playing the guitar. She was married on Jan. 1, 1945, to Floyd Barrett. Lois became an Adventist after marrying Floyd. She worked throughout her life at various jobs.  
Lois' family includes two daughters, Donna (Barrett) Runyan of Happy Valley, Oregon; Patti (Barrett) and Dwayne Kluchesky of Twin Falls, Idaho; 4 grandchildren and 6 great-grandchildren; numerous nieces, nephews and cousins.
granddaughters include Cyndi (Gary) Tetz;  Chelli (Rodger) Hinsdale; grandsons Tracy Runyan; Jeff (Amy) Kluchesky;  4 great grandsons Derek Kluchesky; Nathan Runyan; Wesley Kluchesky; Sam Hinsdale; 2 great granddaughters Heidi Thornburg; Portia Kluchesky; numerous nieces, nephews and cousins.