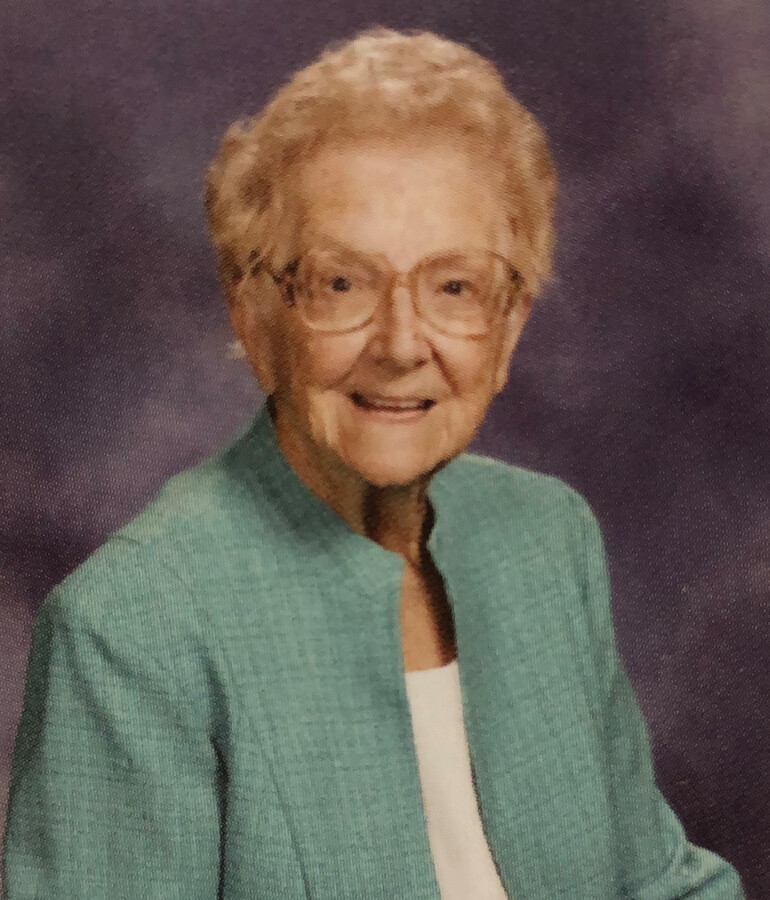 COLEMAN 95th
Vera Coleman celebrated her 95th birthday on Sept. 4, 2020. Unfortunately, due to COVID-19, there was no special celebration.
Vera was born in Selah, Washington, on Sept. 4, 1925, to Harold and Leola Devereaux. She began teaching at age 17 in Lower Naches Adventist School in Gleed, sometimes walking 10 miles roundtrip from her parents' home in Yakima. She also taught at Granger, Alma, Hermiston and Brookside Junior Academy in Yakima.
She began teaching kindergarten, taking over for Joan Whitehead at Cascade Kindergarten in Yakima. Vera also taught preschool for many years in Terrace Heights. After she retired, she helped first graders with reading at Yakima Adventist Christian Academy. She says she would still be helping if she could drive and get around.
She has always had a positive attitude and loves being part of God's church.
Vera's family includes Gary and Charlene (Coleman) Weber, Pasco, Washington; Sandy (Coleman) Pikse, Tacoma, Washington; Harold and Donna Weber of Yakima; Cheryl (Weber) and Paul Szyplik of Puyallup, Washington; 5 grandchildren, 3 step-grandchildren, 5 great-grandchildren and 4 step-great-grandchildren.