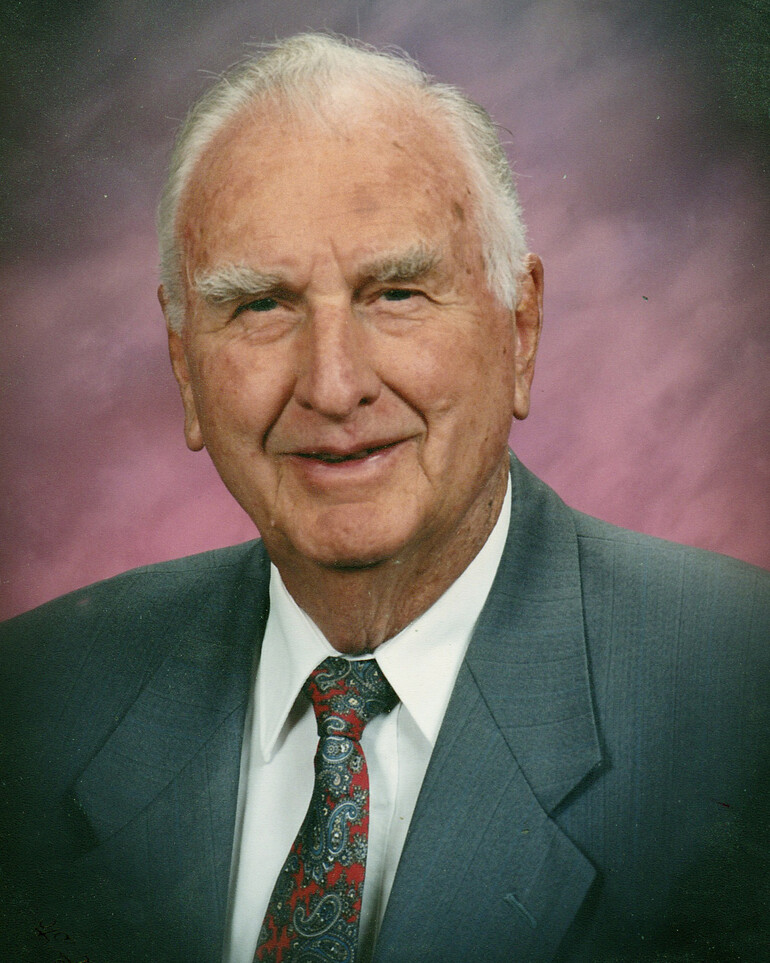 ABRAMS 100th
Paul Abrams celebrated his 100th birthday with a reception in College Place, Wash.
Paul Denver Abrams was born in Cornell, Wis., on Jan. 31, 1920. He was the first child born to Denver and Lunettie Abrams. Three years later his brother, James, was born. Over the years, the family lived in several communities in the Midwest but ended up settling in Bakersfield, Calif. Paul finished high school and junior college in Bakersfield.
Paul was drafted into the United States Army in 1942 and spent four years as a medical supply clerk and bookkeeper at many bases across the United States and the Philippines. While being shipped to Manila, he was told that his tour of duty was ending, but he served in the Philippines until a ship could bring him home.
Upon returning home, he attended La Sierra College in California, where he received a Bachelor of Science degree in business administration. Shortly after graduation he was employed at the Adventist Book Center in Arlington, Calif. Four years later he went to work in Hollywood, Calif., in the accounting office for a manufacturing company that made automotive parts. One of his co-workers, Jim McClintock, suggested Paul apply for the accounting job at the local newspaper, where he was hired.
During that time, he met and began dating Sarah Nelson. This went well, and they were married. Sarah was having health problems, so they decided to move to Santa Rosa, Calif., where Sarah passed away a few years later.
About six months later, Paul's brother, Jim mentioned he knew a nice lady who lived in Portland, Ore. She too had lost her spouse. A friendship was formed between Paul and Edna Downing. They were later married and lived in Portland. They wanted to get away from the busy city life, so Paul suggested they look into the Walla Walla area, where Edna's brother lived.
Edna had been a nursing instructor for Walla Walla College at the Portland campus and had been to College Place for meetings. She said that, "nothing happens in Walla Walla." They visited and found a home to purchase. Edna learned to love living in the Walla Walla Valley. Paul and Edna both volunteered at the Walla Walla General Hospital. Sadly, in February 2014, Edna passed away while working at the hospital.
Paul continues to live at his home in College Place, with the help of his neighbors. He enjoys watching the birds, squirrels and bunnies at the feeders in his backyard. He loves the Lord and is a blessing to many.