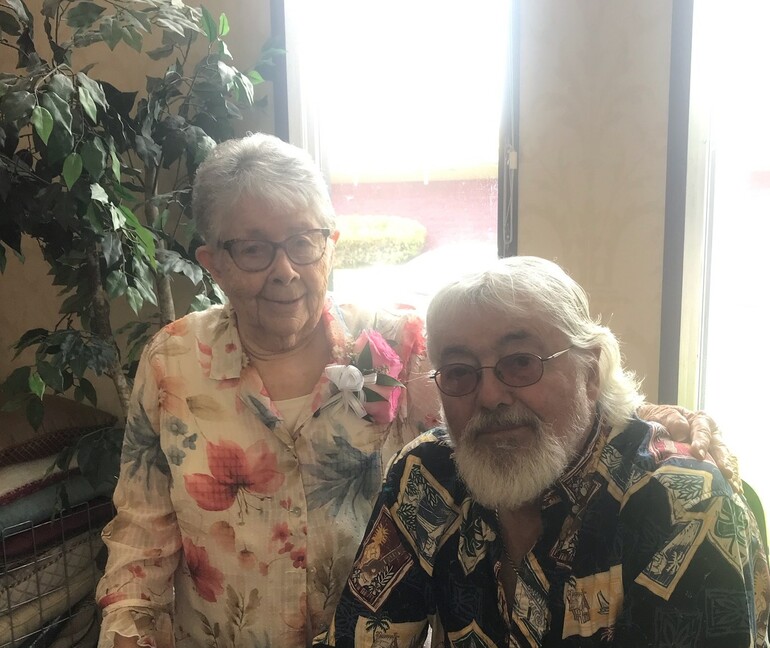 WILLIAMS 90th
Carol E. Williams celebrated her 90th birthday on July 23, 2019, with family and friends at a reception at Missoula Manor in Missoula, Mont. Carol Buckmiller was born July 23, 1929, in Oroville, Wash. She married Charles E. Williams in 1948 in Oroville, Wash., and they settled in Missoula in 1955.
She worked for 21 years as an office manager at an auto parts store prior to retiring to travel with her husband. Carol has been a devoted member of the Missoula Church for 64 years, serving in many capacities such as pianist and church organist for many years as well as church treasurer for eight years. Carol and her husband were married over 57 years before his passing in 2006.
Carol's favorite activities are music, swimming, frequent walks around the local duck pond park and crocheting hats for the Head Start program. Since 2002 Carol has led out in the Amazing Grays Bible Study at the Missoula Manor and every Sabbath afternoon she plays piano in the rec hall for a hymnal singalong. Her favorite Bible verse is Rev. 22:14 (KJV): "Blessed are they that do His commandments, that they may have the right to the tree of life and may enter in through the gates into the city."
Carol's family includes Alan Williams of Wallace, Idaho; Mike and Julie Williams of Rathdrum, Idaho; Susan (Williams) and Thomas Chamberlain of Lake Havasu City, Ariz.; 7 grandchildren and 11 great-grandchildren.