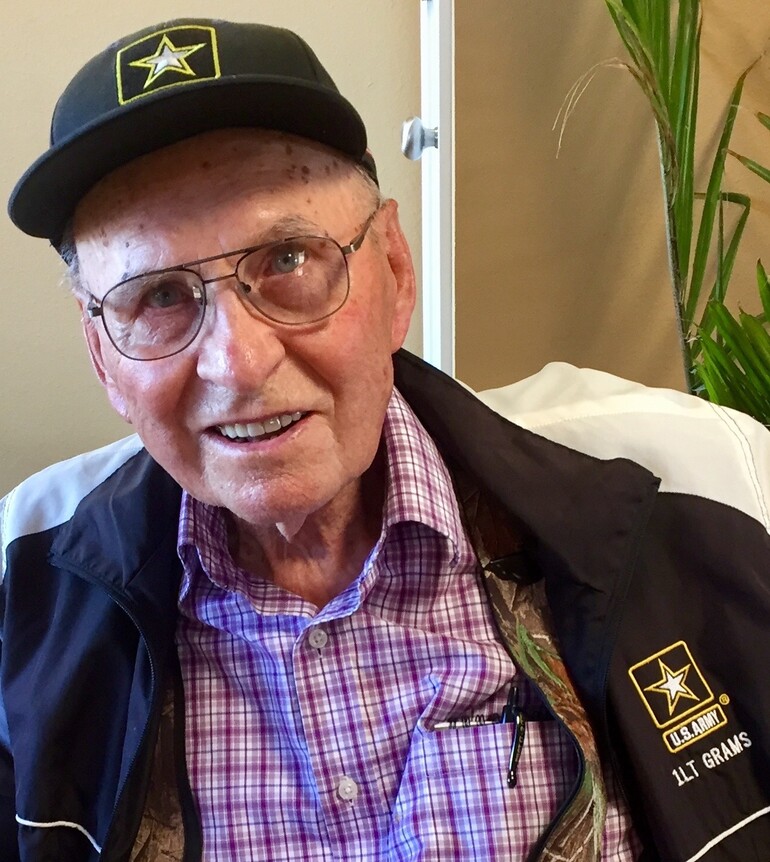 GRAMS 100th
On Feb. 24, 2019, the Yakima 35th Avenue (Wash.) Adventist Church celebrated the 100th birthday of Adolph Grams with a reception. Adolph and his wife, Jean, were the first Seventh-day Adventists in Lincoln County, Wash., to our knowledge.
Adolph G. Grams was born Feb. 24, 1919, in Ralston, Wash. He served as a U.S. Army officer in Europe during World War II and returned to ranching after the war.
In 1954, Adolph and Jean, and their two children, moved to Upper Columbia Academy in Spangle, Wash., where Adolph served as farm manager. Adolph graduated from Andrews University in 1961. He then served as a history and biology teacher at Columbia Adventist Academy in Battle Ground, Wash., and as dean of boys.
Subsequently, Adolph served 18 years as dean of men at Pacific Union College. He served as chair of the membership committee at Pacific Union College in Angwin, Calif., as well as elder or head elder at every church he held membership, until he "retired" from holding church office at the age of 90.
Adolph's family includes son David Grams of Rapidan, Va.; daughter Cindy (Grams) Tutsch and son-in-law Ulli Tutsch of Yakima, Wash.; 6 grandchildren and 6 great-grandchildren.