Constance (Connie) Rae Armstead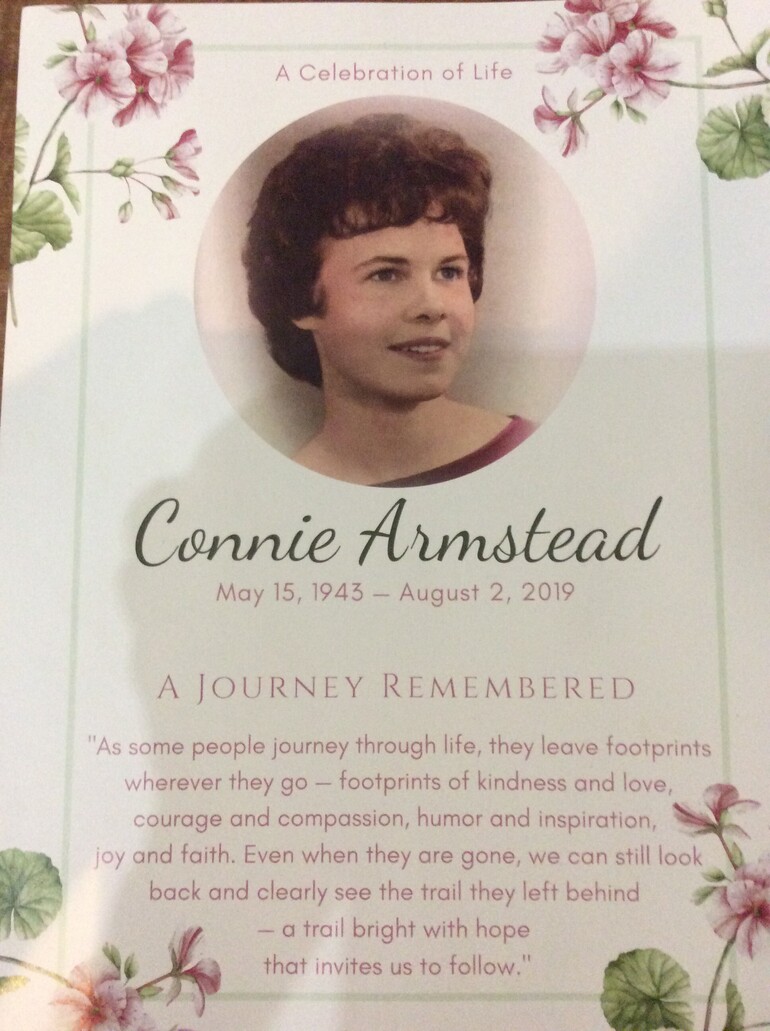 ARMSTEAD — Constance "Connie" Rae (Roberts), 76; born May 15, 1943, Vancouver, Wash.; died Aug. 2, 2019, Ocoee, Fla. Surviving: husband, Lloyd; son and daughter-in-law, Rodney and Sherrie Armstead, Ocoee; daughter, Jolene De Santos, Jacksonville area, Fla.; sister; Donna Roberts Butler, Vancouver; and 3 grandchildren.
Connie was preceded in death by her parents, Ronald and Alice Roberts; and brother, Jason Roberts.
Connie was raised in Spokane, Wash., attending the Adventist elementary school, Upper Columbia Academy and Walla Walla College.