Walla Walla University held its annual award ceremony on Friday, April 22, 2022, to celebrate the accomplishments of students, staff and faculty. Thanks to the generous contributions of alumni and friends, $637,563.15 in scholarship funds were awarded to 510 WWU students through 219 scholarships.
Twelve staff and faculty members were honored during the ceremony for demonstrating the core themes of excellence in thought, generosity in service, beauty in expression and faith in God. Among the various awards, Randi Hankins, assistant professor of social work, was presented with the Presidential Award for Excellence in Teaching.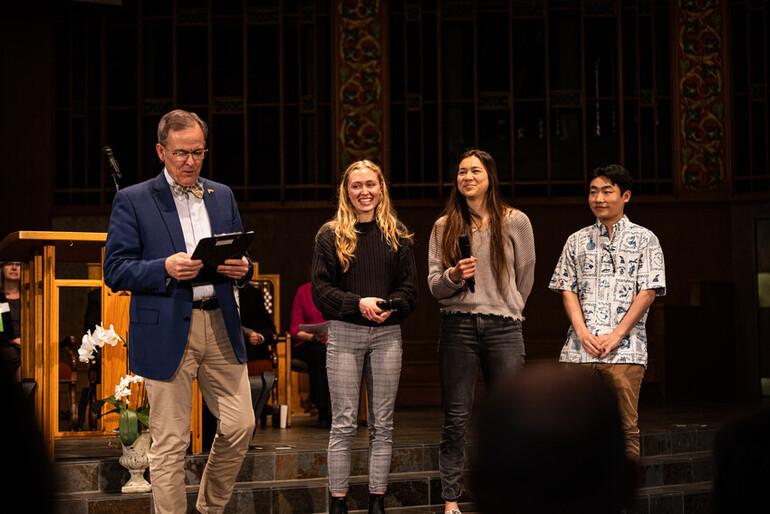 During the program, John McVay, WWU president, also highlighted the notable scholarly achievements of many other students and faculty members. Student accomplishments ranged from research on brain organoids to placing first in a concerto and aria competition. Commendable faculty feats included research centered on Black female perspectives and publishing a book on "The Sabbath in the Pentateuch." 
One of the students McVay highlighted was Alexis Martinez, a senior history major. She researched the frescos of painter Masaccio who was influenced by humanist thought. When asked how, as Christians, we reclaim the concept of human dignity, Martinez says, "We can really benefit from remembering that we have been created by the Master Creator Artist to reflect Him."
Browse the Awards Celebration booklet, which lists all scholarships awarded and recipients, at wallawalla.edu/awards.