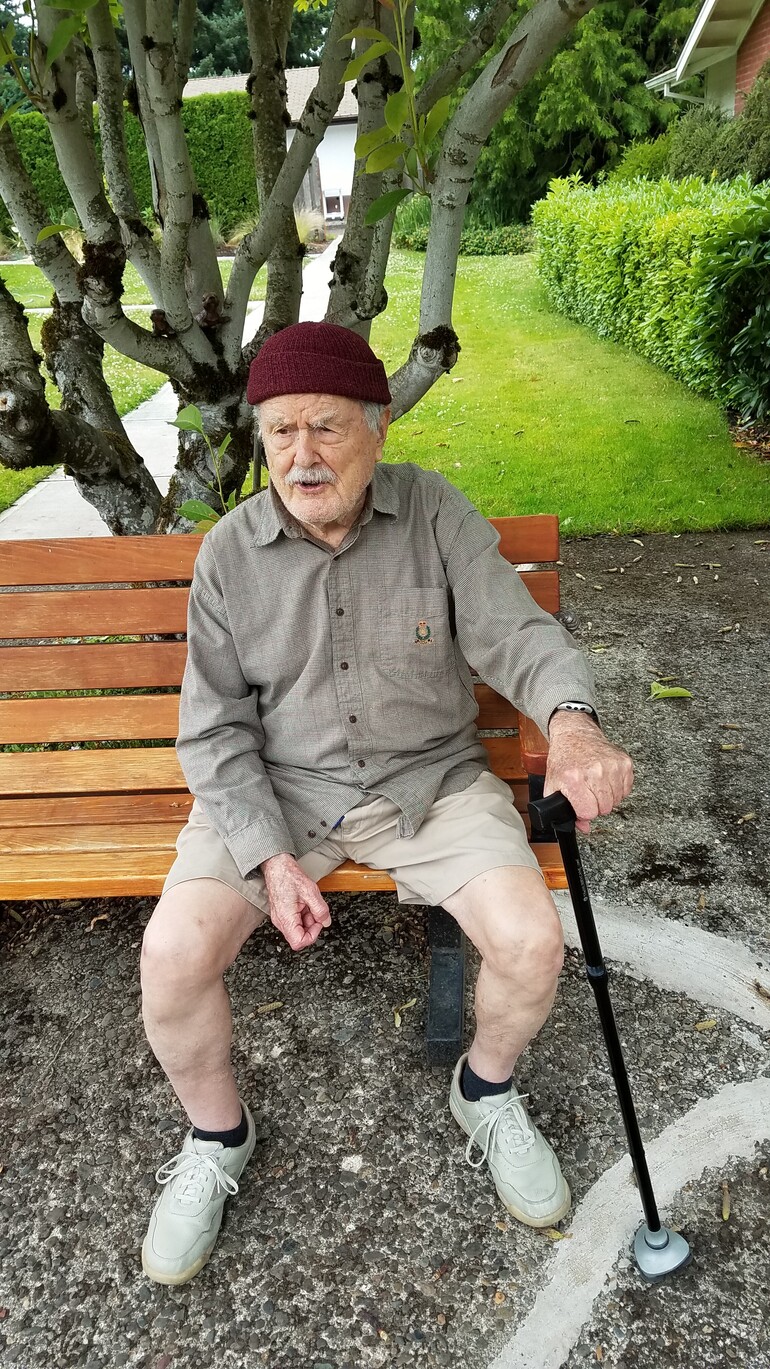 HAYNAL 100th
Andrew Haynal celebrated his 100th birthday on Jan. 29, 2021, in Gresham, Oregon. Due to COVID-19, immediate family held only a small celebration.
Andrew Paul Haynal was born Jan. 29, 1921, in Cleveland, Ohio. After graduating from Emmanuel Missionary College (now Andrews University) in 1943, Andrew was drafted and sent to medical school at the College of Medical Evangelists, now Loma Linda University. He served as a physician, working for the U.S. government in Liberia, Thailand and Guyana.
He served the Adventist Church as a missionary in India and the Philippines and as dean of Loma Linda University's School of Public Health. For many years after he retired, he taught classes as a volunteer for the Master of Public Health program at Adventist University of the Philippines.
He attributes his longevity to God's blessing, regular exercise (Andrew stills walks at least a mile each day) and eating durian as often as possible.
Andrew's family includes his wife of 74 years, Helen Babienco of Gresham, Oregon; Andrew and Robin Haynal of Yucaipa, California; Peter and Sheila Haynal of Spring Valley, Ohio; Mark and Kris Haynal of Lewiston, Idaho; John and Susan (Haynal) Jenson of El Segundo, California; Greg and Lois (Haynal) Robinson of Gresham; Steve and Heidi Haynal of Wilsonville, Oregon; 12 grandchildren and 9 great-grandchildren.