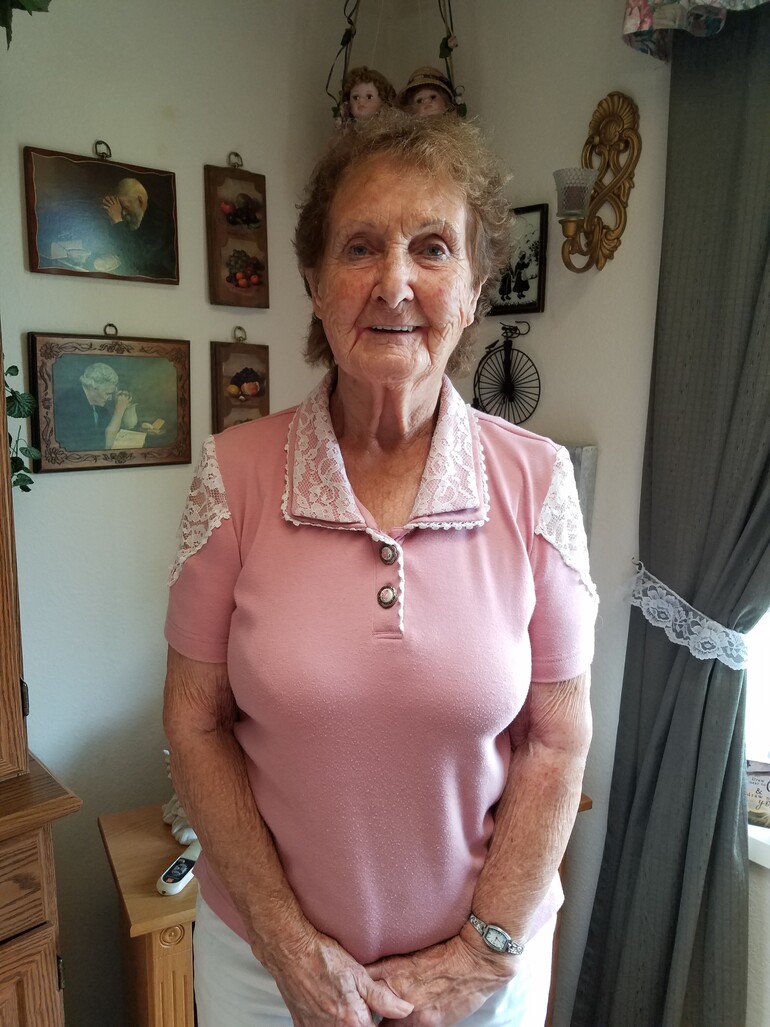 COLPITTS 90th
Vivian Colpitts celebrated her 90th birthday on May 31, 2020, with a party surrounded by her immediate family at her sister's home.
Vivian Hall was born May 31, 1930, in Trail, Oregon, and raised in Shady Cove, Oregon. She married Bob Colpitts on Aug. 28, 1946. They had three sons: Bobby, Bill and Larry. They remained in Shady Cove area until they moved to Yakima, Washington, in 1967 to be with her sister, Patty, and family.
Vivian became acquainted with the Yakima Adventist Church pastor and his wife, Merlin and Juanita Kretchmar, through a co-worker at the Yakima Valley Osteopathic Hospital, where she was working as a nurse's aide. She began Bible studies and then became a church member in 1970. She prayed for Patty to accept Jesus. Patty did and became a member in 1971. Vivian and her sister were both very active in the church as greeters, secretaries and deaconesses, and they were involved in the prison ministries.
When the Kretchmars moved to New York, they had Vivian as a guest on their show "Power to Cope."
Vivian and Patty worked together as beauticians for 35 years at Yakima Manor. Vivian has also been on a local bowling league since the 1970s and is still bowling with that same league.
Bob passed away at the age of 85 in 2012. They had been married for 65 years.
Vivian remains healthy, lives in her own home, does her own yard work and still drives. She feels she has had a full, happy life and feels very blessed by the Lord for all He has done for her.
Vivian's family includes Bobby Colpitts, Bill and Tina Colpitts, and Larry Colpitts, all of Yakima; 7 grandchildren; 13 great-grandchildren; and 2 great-great-grandchildren.