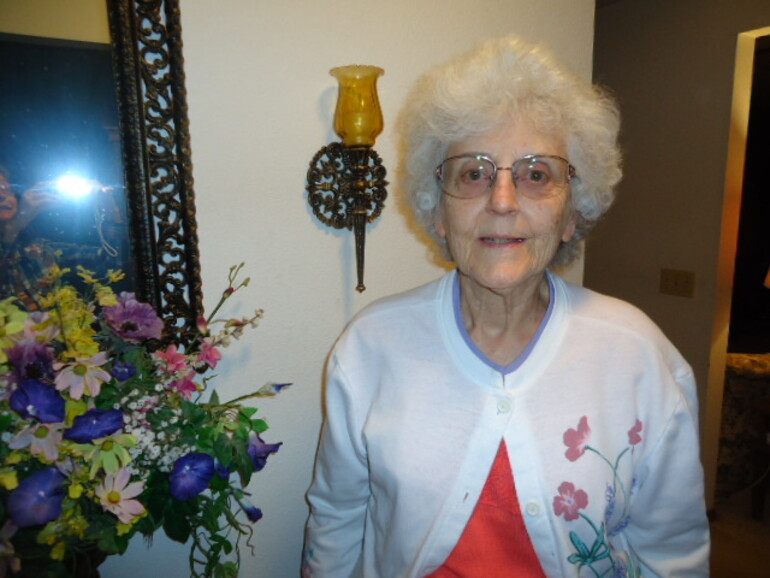 LAFAVE 90th
Lorrie LaFave celebrated her 90th birthday with her Hillsboro Church family on Nov. 9, 2019, as well as with family and friends at the Old Spaghetti Factory.
She was born Nov. 9, 1929, in Portland, Oregon, and grew up in the St. Johns (north Portland) area, living in their family home on Allegany Street until she married Walt LaFave on Sept. 14, 1952. They moved into his home a few miles away on McKenna Street. There, for many years, they raised their three children — Rebecca, Linda and Brent — and attended the local St. Johns Church. Lorrie and Walt actively served in the church holding numerous offices, even helping to build the new University Park Church.
In the early 70s Lorrie started working as a secretary for the Oregon Conference in the lay activities (later called personal ministries) department. Her boss at the time, Elder Paine, told her about a new house being built in his neighborhood in northeast Portland off of Fremont. Just one look at it, and the family was catapulted into a new life and spent many happy years on 143rd Avenue.
In 1987, after 35 years of marriage, Lorrie lost Walt to a heart attack. A few years later she married Jim Brown. She then retired from the conference after 21 years of very enjoyable service. She began a whole new life with much traveling around the United States and even spending months each winter in Hawaii for more than 10 years. In 2002 Jim and Lorrie moved to Hillsboro to be closer to her daughter and son-in-law Linda and Lathern, where Lorrie has lived for 17 years.
In 2006 Jim died of prostate/bone cancer after 15 years of marriage. But despite her loss Lorrie kept on giving Bible studies and doing prison ministry, which she's done for more than 25 years. Lorrie feels she has had a full, happy life and feels very blessed by the Lord for all He has done for her.