Clarence Archibald Wood 90th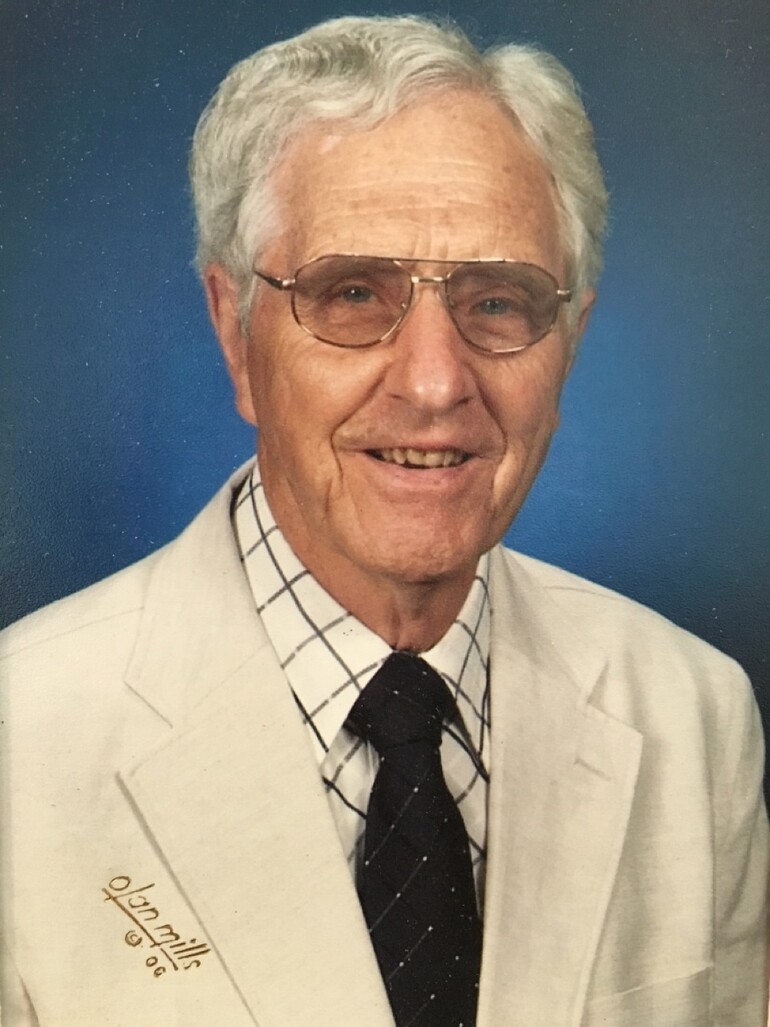 WOOD 90th
Clarence Wood enjoyed his 90th birthday with his beautiful wife of 65 years, Crystal. Because of the coronavirus they were sequestered in their very comfortable apartment in Boise, Idaho, across the patio from the home of their youngest daughter, Janelle, and her husband, Robert Schmidt.
Clarence Archibald Wood was born on April 16, 1930. He would become the eldest of 10 siblings. He was born in the famous gold mining town of Lead, South Dakota, in the beautiful Black Hills. During his teenage years he attended Plainview Academy in Redfield, South Dakota, where he made many friends of both students and teachers.
After several years working on various construction projects in Rapid City, South Dakota, he was invited by Uncle Sam to be trained as a dental lab technician and was privileged to spend a year in Korea, where he met and made friends of other conscripts in Uncle Sam's employ as well as friendly local Koreans. While there, under the influence of the Army Adventist Chaplain Moore, Clarence, along with some fellow soldiers, pooled their meager funds and hard work to help build an Adventist church in Chunchon, Korea. He also took advantage of college courses being taught by a visiting university of California professor. This began Clarence's college experience in Korea.
Shortly after his release from the service, Clarence and his longtime sweetheart, Crystal Columbyne Clymer, were married in Portland, Oregon, on June 26, 1955. Two years later and after their first daughter, Camille, was born, they moved to Arlington, California. Clarence earned a Bachelor of Arts in speech pathology and audiology at La Sierra College where their first son, Kevin, was born. Then he and family moved to Fallon, Nevada, where Clarence spent one year teaching in a one-room Adventist elementary school.
A move to Denver followed, where Clarence earned a master's degree in speech pathology and audiology from Denver University and their second son, Darrin, was born. Sadly, in 1973, Darrin was taken by a brain tumor when he was 10 years old.
Following graduation in 1963, Clarence accepted the position of head speech pathologist and soon became the director of the Easter Seal Treatment Center in Waukegan, Illinois. Their fourth child, and second daughter, Janelle, was born while there.
In 1966 his name was suggested by Loren Dickinson to be invited to head up the fledgling program in speech pathology and audiology at Walla Walla College (now Walla Walla University). Soon he accepted a call from Roy Hartbauer, the college's communication department chairman. With input from Roy, Clarence designed Walla Walla's very successful speech pathology and audiology bachelor's program. After 22 years, in 1988, the program was closed. Clarence joined the local public school system as a speech pathologist and audiologist.
During the summer of 1977, Clarence and Crystal embarked upon their first adventure by motorhome over the often primitive roads of Mexico and into Central America to volunteer for mission work at Instituto de Capacitación Adventista del Petén (ICAP), an Adventist college and nearby orphanage near Poptun, Guatemala, which had been established by longtime friends Jim and Vonnie Bechtel.
Clarence retired in 1996, but the ever-adventurer continued to find new ways to be involved. That summer he and Crystal volunteered for missionary work in Central America by transporting donations of equipment and supplies, such as computers, washing machines, farm equipment and clothes and anything useful in trucks and retired serviceable school buses, packed full of those "treasures." They navigated the mostly primitive roads through Mexico, Guatemala, Honduras and El Salvador. Later they made similar journeys several times. Upon arrival they assisted where needed — teaching classes, doing maintenance work and teaching English. Crystal often found opportunities for her nursing skills and also served as interim director when Elmer and Dorothy Duncan, who managed the Adventist facility in San Juan de Opico, near El Salvador, took a much-needed vacation.
In 1999 the couple began the full-time, "snowbird" motorhome lifestyle that lasted for 16 years, spending winters in the sunny southern states and summers parked on RV pads at their three childrens' homes. After reluctantly selling their last motorhome in 2018, they moved into their present apartment in Boise. Even though the "carreteras" are now mostly all paved, it is still an arduous and perilous journey. So Clarence and Crystal have again, reluctantly, retired, this time from travel to Central America. They now enjoy a bit more of the "good life," visiting family and treasured friends here and even far away in Central America by the miracle of FaceTime video calls.
Clarence's family includes his children, Jerry and Camille Wood of Powell Butte, Oregon; Kevin and Rae (Rebel) Wood of Bismarck, North Dakota; Janelle and Robert Schmidt of Boise; 6 grandchildren and 4 great-grandchildren.