Benjamin Frederick Jackson 95th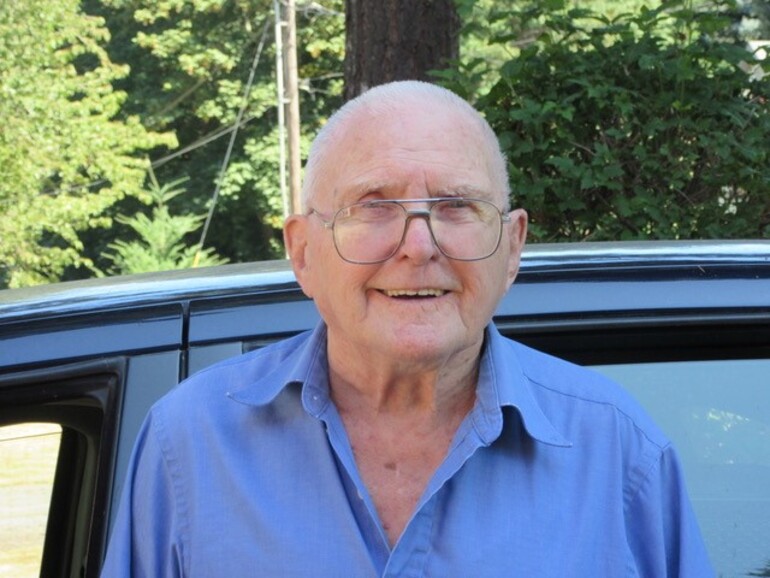 JACKSON 95th
Ben was born to Jim and Viola Jackson on Aug. 26, 1924, in Colville, Wash. Ben got to be big brother to four sisters who followed. He lived in several small towns in Washington until the age of 12, then his family moved to Susanville, Ore. Ben attended a one-room school house with a total of six kids.
At age 17, Ben joined the Navy. He spent several years aboard the USS Hammond, a destroyer escort. During World War II, they made 25 trips across the Atlantic and were never hit. 
At the end of three and a half years in the Navy, Ben came to the Willamette Valley and found work in a sawmill. Shortly thereafter, Ben transferred to the sawmill's powerhouse and stayed on that job for 40 years. In 1947, he married Katherine Warren. They had a son, Charles, in 1960.
Ben and his family moved to Falls City, Ore., in 1961. An Adventist neighbor visited Ben and Katherine weekly, bringing them literature. Later, Ben and Katherine attended an evangelistic series in Dallas, Ore. They were baptized and joined the Falls City Church in 2000. Charles joined the church a little later. Katherine went to sleep in Jesus in 2015.
Ben spends his time visiting and ministering to shut-ins and older folk in the area. He attends church regularly and is a faithful deacon and PA operator. Ben is a real blessing to his church family and to his community. Happy 95th birthday, Ben!